Thanks for the encouragement matt, I did figure it out. It took some doing, but it was well worth it.
Here's the parts I fabbed up and a T handle I had lying around.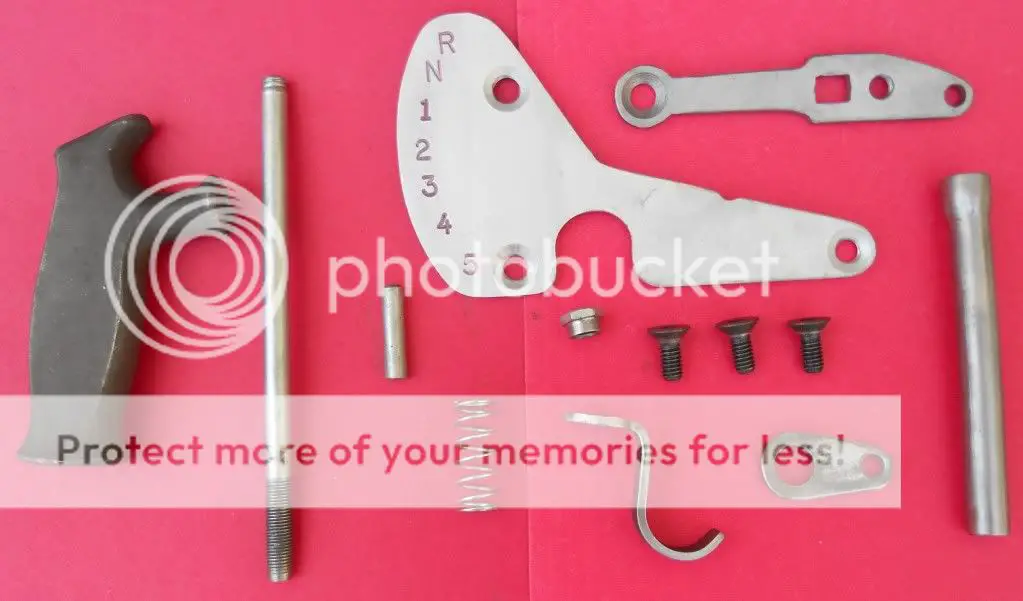 Got them all welded up and installed.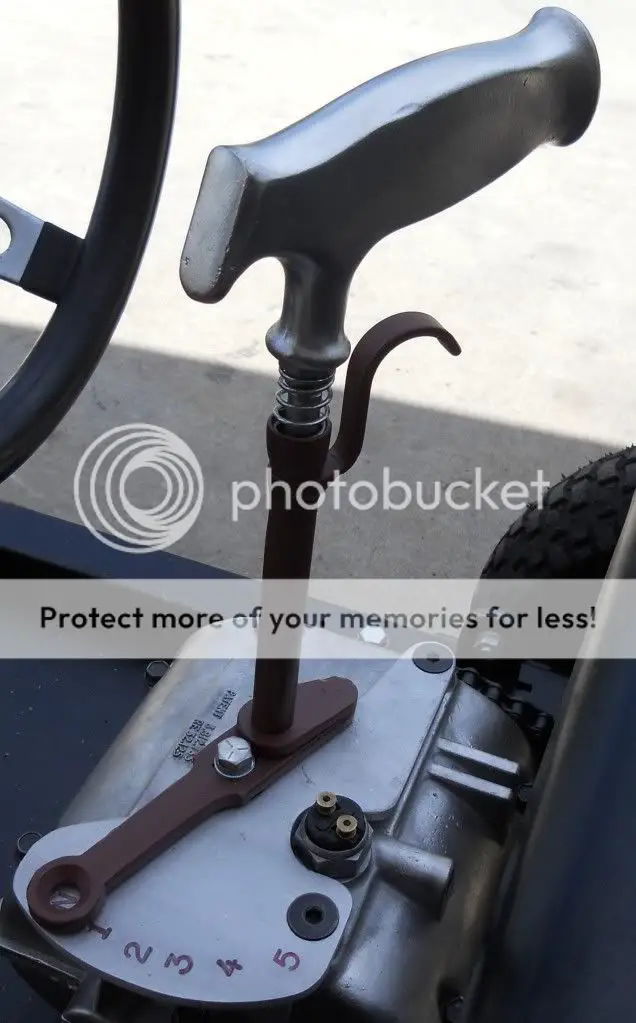 The gear indicator lines up perfect.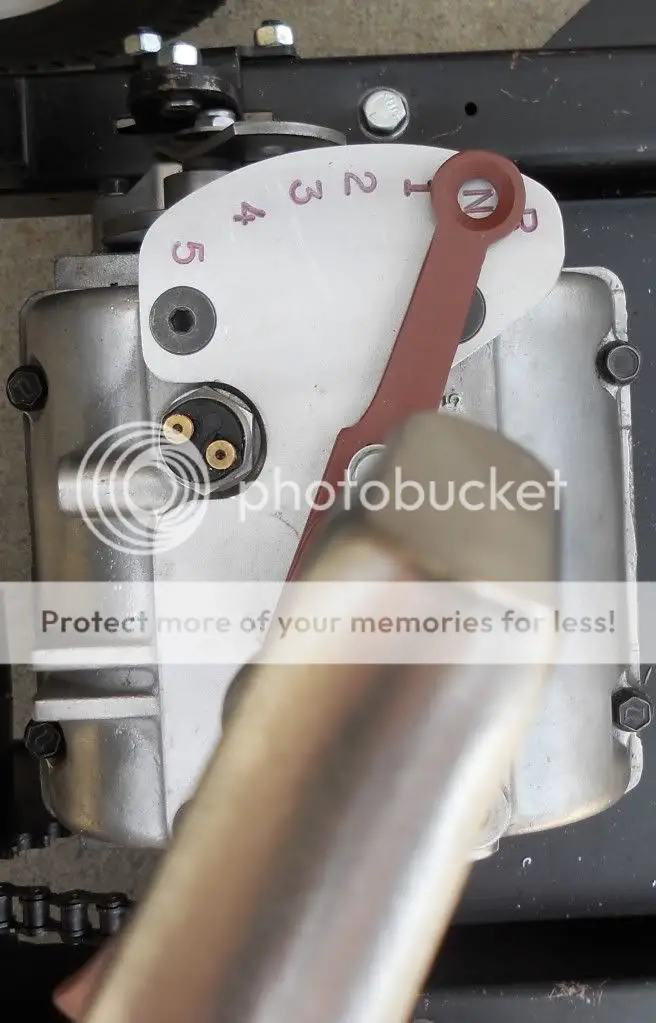 Just pull the lever and a pin comes up and lets it go into reverse.
Worked out better than I had hoped. Sometimes you get lucky. Now it's on to the dash and foot controls.