Custom Builder / Dealer/Los Angeles
Mar 20, 2008
7,214
1,627
113
Hey fellas... heres a pic of my personal bike that I call "The Bomber", because it's army green, rusty & real fast!
It's a 1970 Schwinn, it has a PK-80 engine, 36T sprocket, upgraded plug, wire & boot, I port matched the intake & exaust ports, I removed the exaust baffle (YES! it added a lot of power!) & I added a K&N style air filter.
My next mod will be to figure out how to beef up the ignition system!
So far, I've built seven bikes, & this one is the fastest!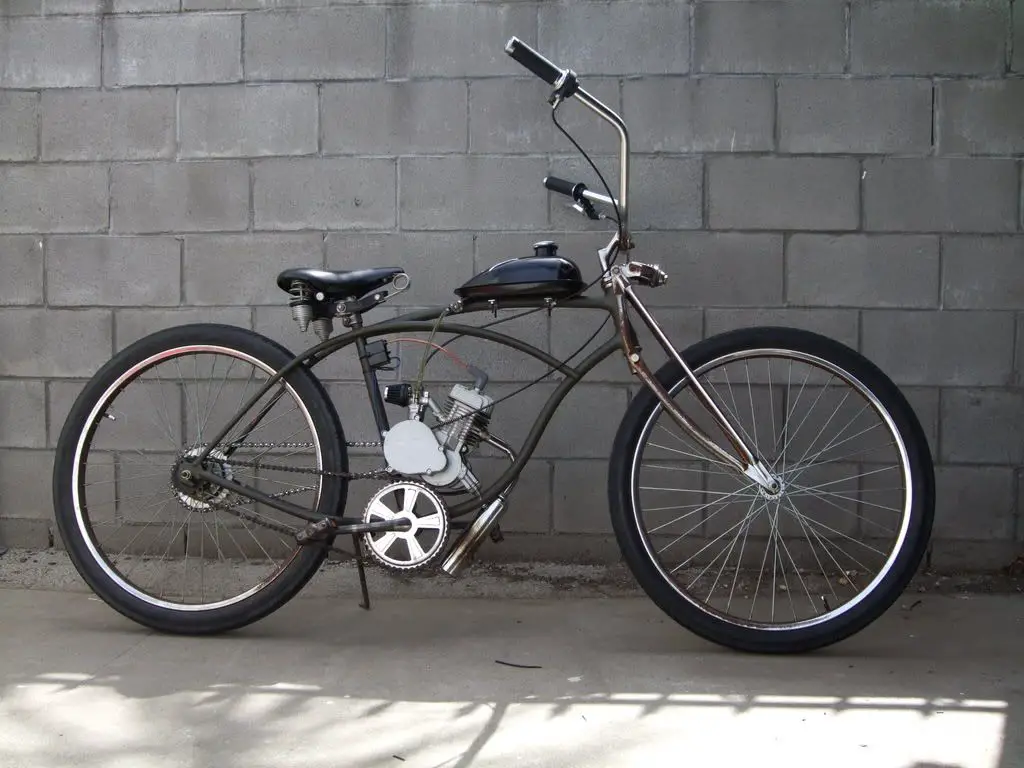 Last edited: