This is my new Stealth Bomber, electric motor bicycle. So new in fact that I've only managed to pedal it up and down my block 2 times. I have plans to customize it to make it mine, but right now nothing is carved in stone. I welcome your suggestions. I ride in the concrete jungle, so that's the direction I'm heading with modifications.
All I've done to it so far is install low profile street tires to replace the knobblies that came on it from the factory. The only other work was to start installing a headlight. It didn't come with any lights or a kickstand.
The bike is officially designed to be a down hill racer, but I'll be using it more along the lines of a super motard that hardly ever sees the dirt.
Power output is electronically governed to the U.S. limit of 750w, and 20 mph top speed. Ungoverned off road power output is 4500w with a 50 mph top speed. The battery is 1500kW, with a 2 hour charge time, and up to 50 mile range.
It has something like 10" of suspension travel front and rear, adjustable for preload, and rebound.
This is the beginning.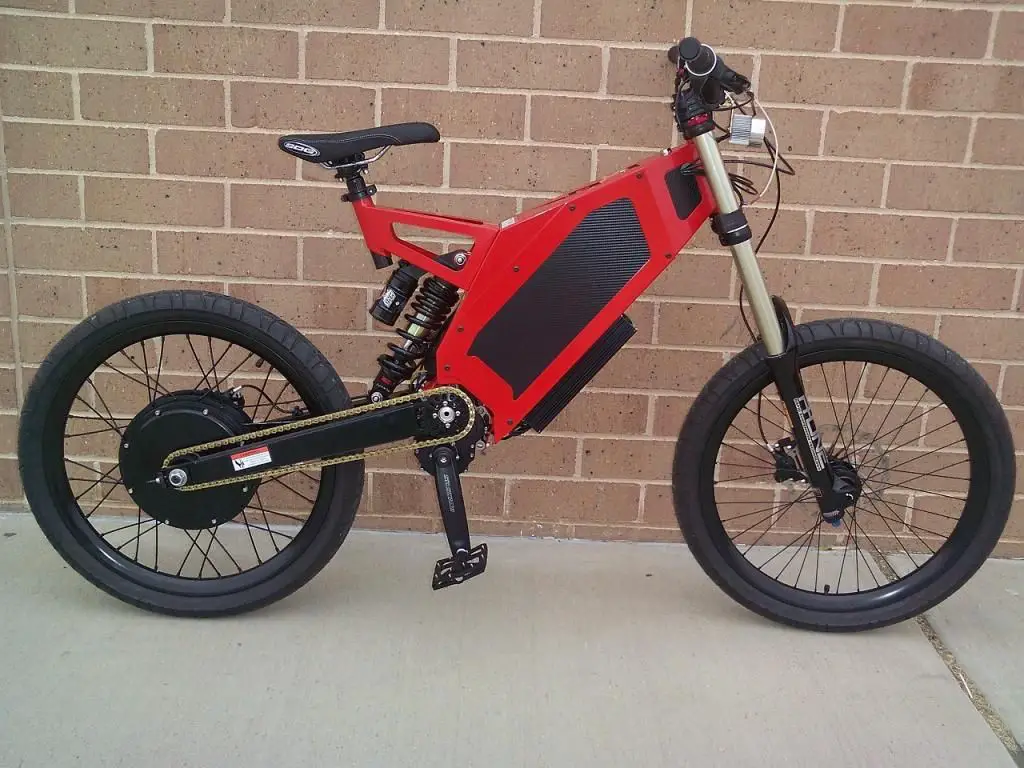 Last edited: