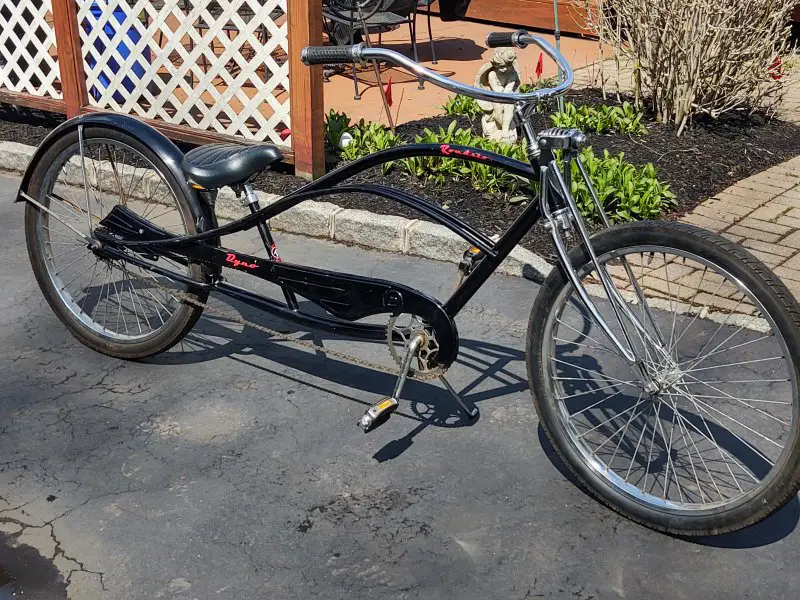 I saw this bike for sale a few weeks ago and felt like I had to do some thing with it.
It wasn't what I was looking for, and a little more then I wanted to spend for a donor bike, but it sure does look cool. I just love the long lines of the frame and the way it sweeps down in the back.
Although the bike is comfortable to sit on, it sucks to pedal on anything other then perfectly flat roads.
Last edited: