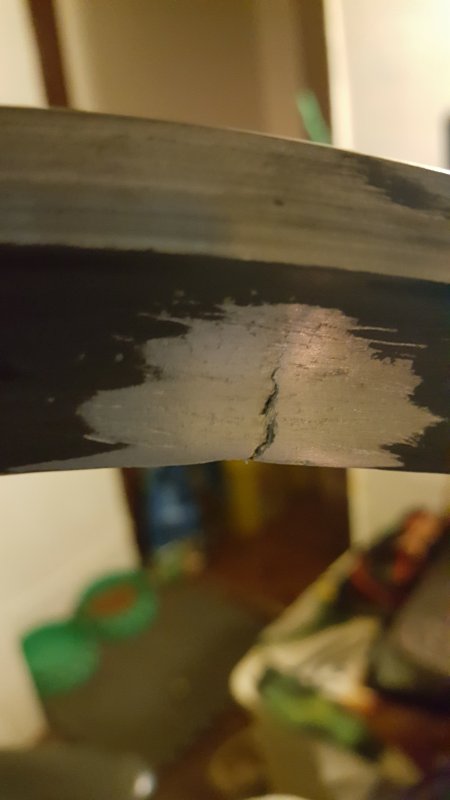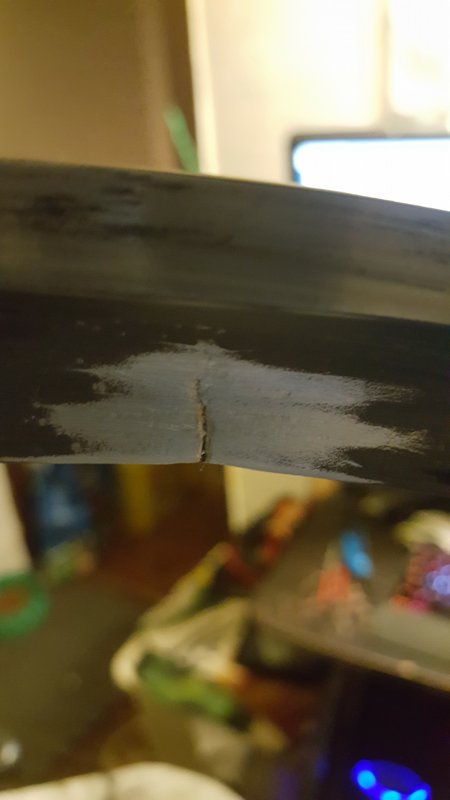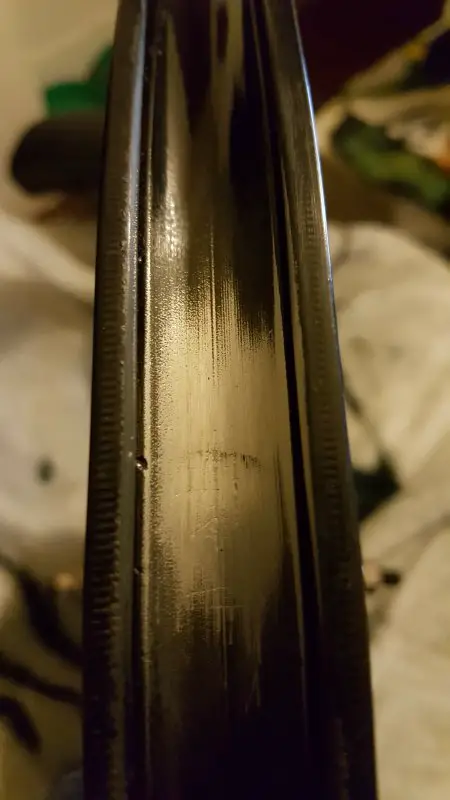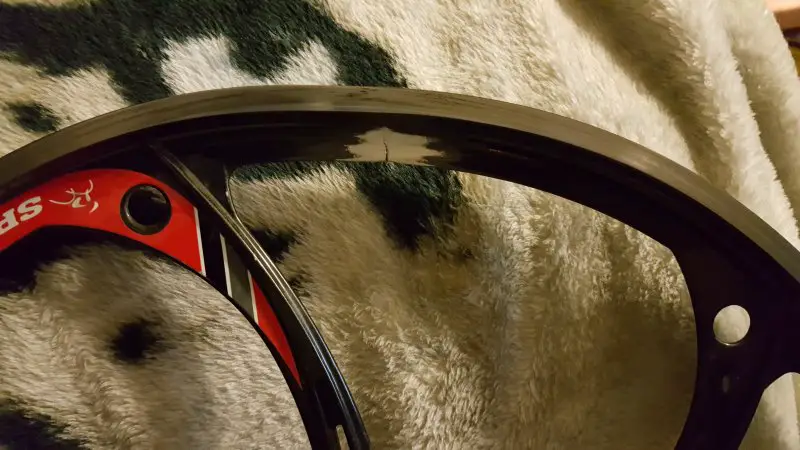 So today when I was messing around with my clutch and readjusting in I noticed my mag wheel kept binding up on my brakes which I though was odd because unlike a wheel with spokes these don't come out of true unless they break.
Well... When I finished working on my clutch I decided to look at the wheel, my heart sunk. It somehow cracked after spending nearly $200 dollars on mag wheels. I got them from gas bikes eBay page, there is less then 200 miles on these wheels and they already have had a serious failure.
If you look at the first and second page of this forum section (Wheels, Brakes and Suspension) you will see that I have started 3-4 different threads because I have had nothing but problems with rear wheels since I started working with motorized bikes. From 2 different hub adapters slipping and snapping spokes to wheels constantly coming untrue and then to this, diving in head first and spending a lot of money on wheels just to have one get destroyed...
I'm at a loss now because I've run out of options to beef up the wheel any further. I will be contacting gas bike to find out what they can help me with since the wheel is less then 6 months old and has hardly been used as its so cold up here. Will keep you updated with what they say.
Scary thought is I've been riding on it cracked like that for a bit because I could feel the rear of the bike hopping up and down and figured it was the chain but it wasn't it was the flat spot on that rim. Guess I'll keep riding it till the rear wheel breaks completely for now. Here is some pictures of the fail.

https://imgur.com/a/3Ngk4
I added a new link to the photos since photobucket removed all of my other pictures. It shows the crack and how I welded it. It did crack again and I will upload that when I get another camera that works.
It's a very sad day.

Last edited: