I've been reading all this great information on this forum for weeks now. my plan is to build a competitive race bike for track days and just fun cruising when i'm bored.
just bought this steel framed cruiser made by Dyno. has very high quality components. most importantly it has a thread-less 1 1/8 dia. fork tube. this is the most common mountain bike size. i got this cruiser bike since i plan on buying a donor mountain bike and switching the front suspension, handle bars, disk brakes, hubs that can mount a sprocket to, and all the brake levers and such.
here is the bike and engine. i have lots of time so i should finish this bike in 1-3 weeks.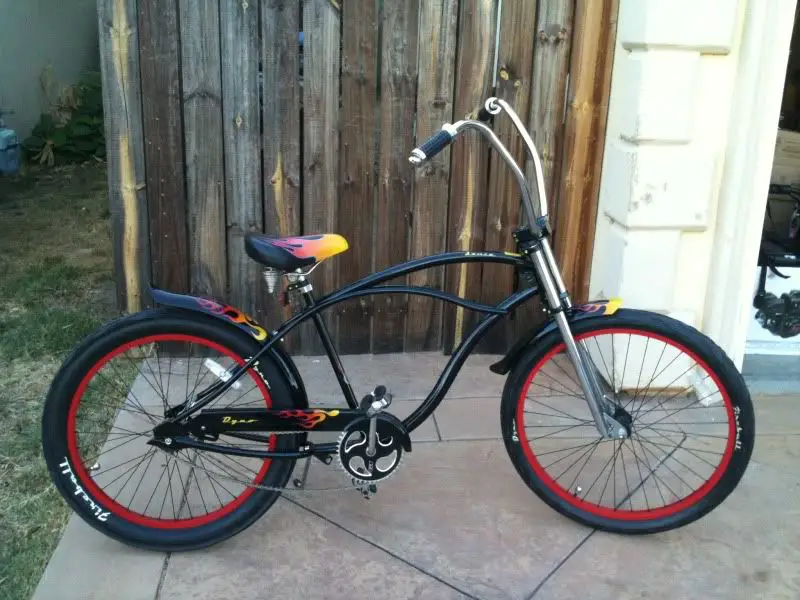 look how wide the frame is. i could run a very wide 26 inch or 24 inch tire in that frame.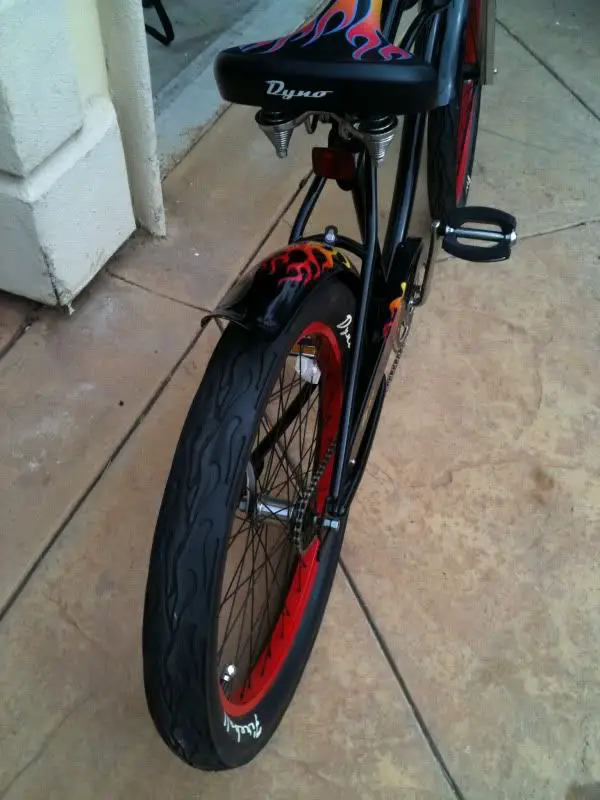 1 1/8 thead less fork tube, very important to me.
engine all stock for now.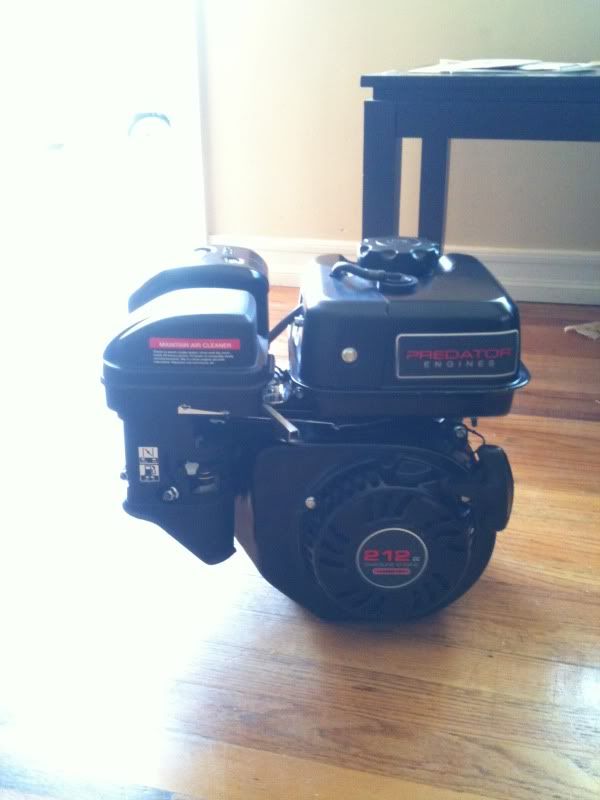 i'm pretty new and would really appreciate your professional input! if you have any suggestions and comments pleas let me know. it might make the end result much better.