This Pic is of the bike I am using for my build.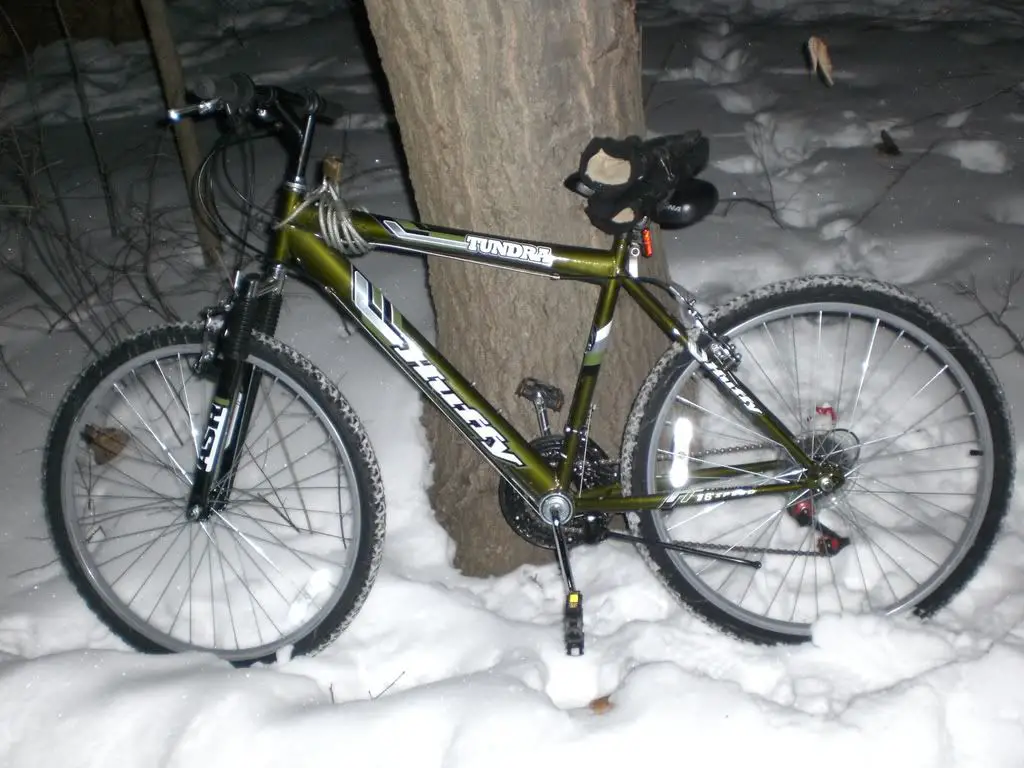 This pic is a stock 36tooth sprocket from thatsdax with all edges filed and a light sanding.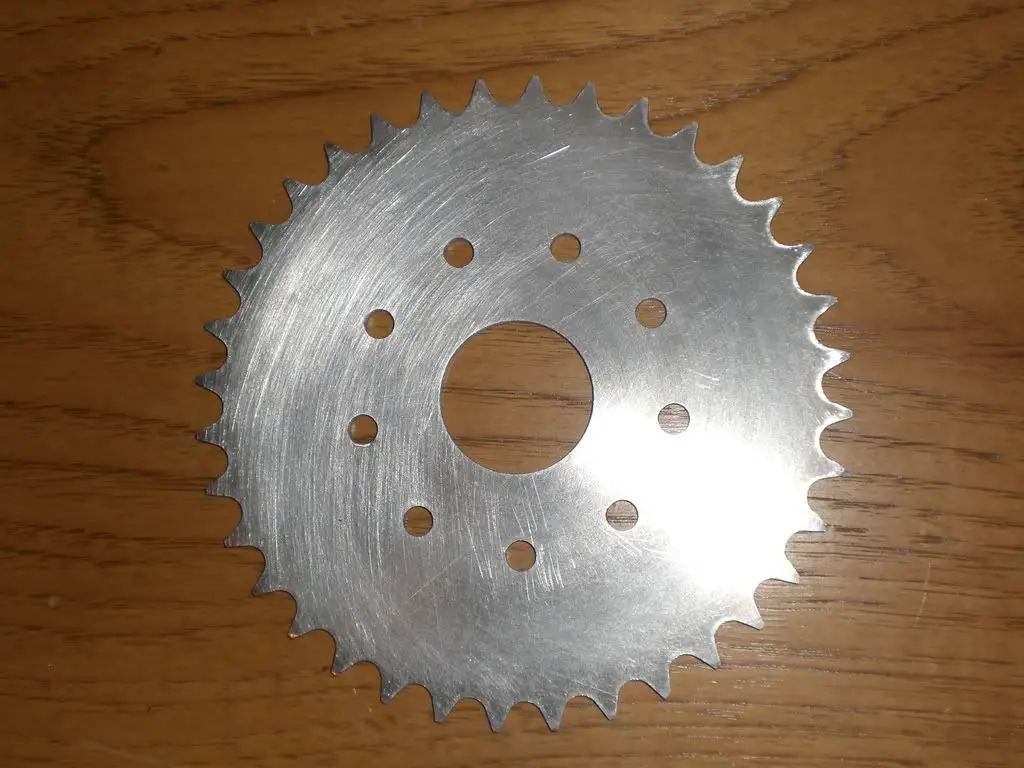 In this pic I have added automotive rubber undercoating to reduce sprocket noise plus it looks cooler.
You can get a can for like $3.00usd.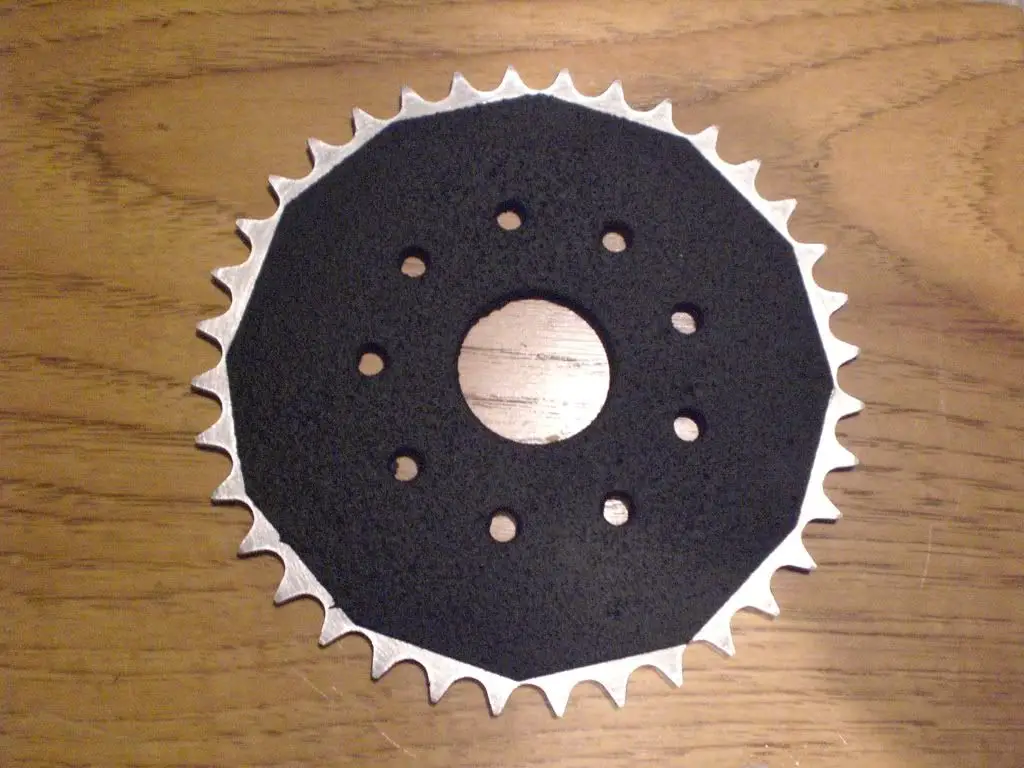 I will have more pic's when my motor kit comes in, I will be also putting the rubber undercoating on all the side plates to reduce noise and plus it looks good. I will be port matching the intake and exhaust, and making sure all bolts have thread locker on them. Making sure the intake tube has no blockage and trimming the piston skirt too. ----edit----- I don't think I need to trim the piston skit since I trimmed the intake manifold.
Last edited: