Nov 28, 2012
1,438
958
113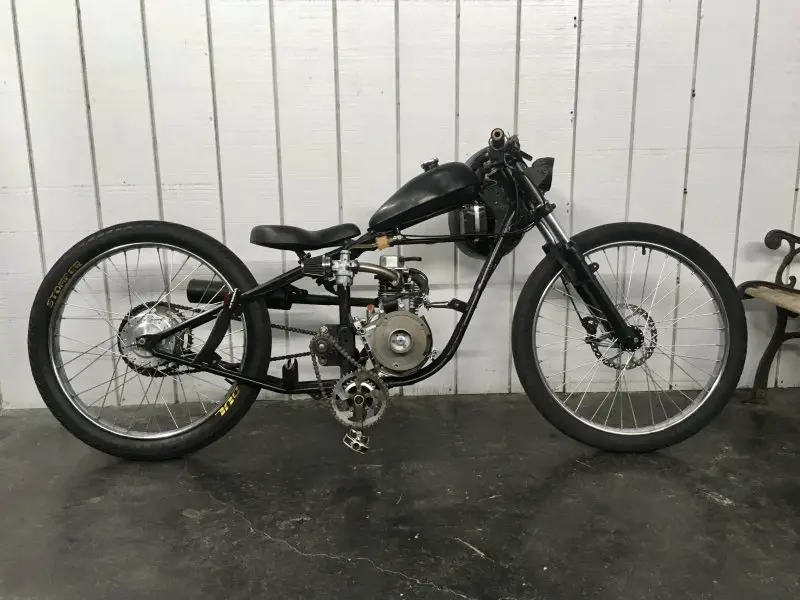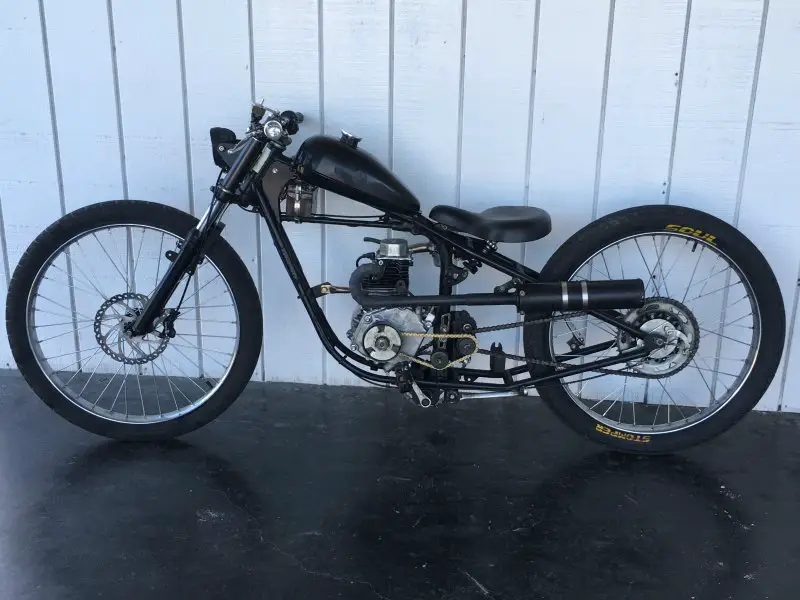 I had to delete this thread but I'm bringing it back.
Original:
Starting with a '69 CT1 as my frame. No more old schwinns. I've found their limit ~8hp.
Built up some new wheels. Husky 26x50mm steel rims, 11g spokes, rear hub moped (drum brake) and front hub a SA HDS22 dynohub. 12V maint-free system coming soon...
Going to use the same 212 block I've put 13000 miles on.. We shall see how long a 212 really lasts!
Pictured is dirtbike after I stripped most of the crap off it, and before I stripped it further (missing) And my first mockup photo. seems like about a 4-5" drop from original. Going hardtail. Hows the mockup look thus far? Gonna have a gas tank on it too so I need to figure that in at some point for the look.
Last edited: