Nov 28, 2012
1,382
811
113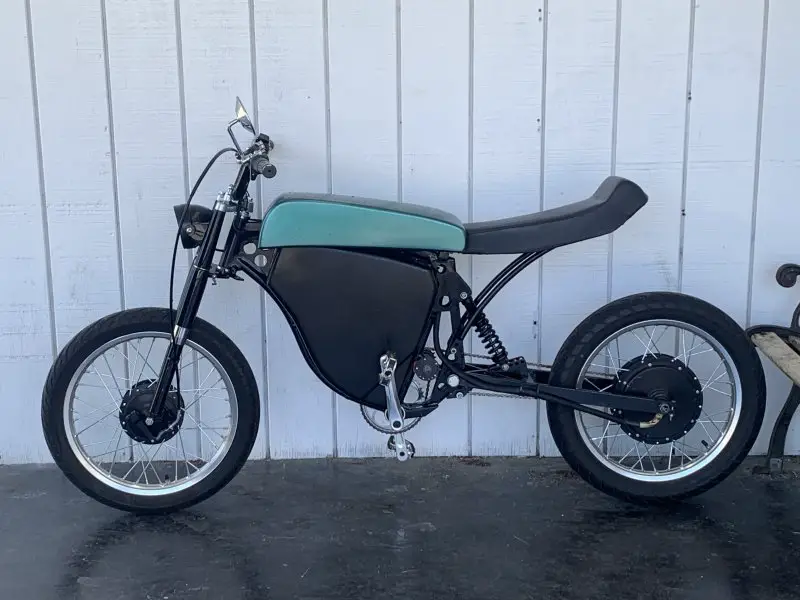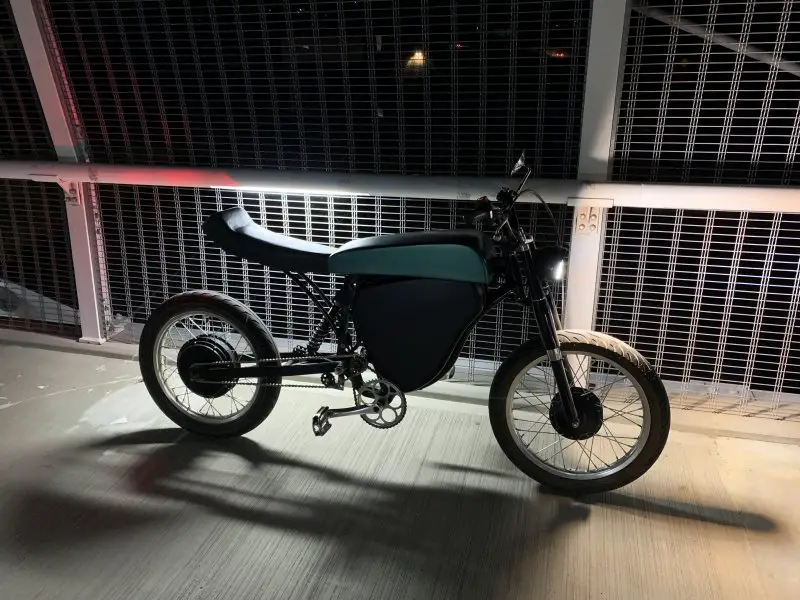 Qs205 50h v3
Asi bac4000
Lg chem n2.1 20s1p 74v 60ah- 4.4kwh
Max power around 23kw
Max phase amps 430
Max speed: yep
Max acceleration: beats Harleys, loses to Tesla Model S
Forks: Suzuki k10, modded. Stronger springs and fabbed spring perches.
frame: 50% 1980 schwinn cruiser; 50% 2019 American mild steel.
Front hub: 1969 Yamaha 110mm
Rims: 17x1.4 36h
Tires: front Michelin pilot street blackwall 80/90, rear IRC 100/80
Previous build:
212cc Yamaha
Original post:
Here's a build I've been working on for a little over a year, riding several months. Haven't had much time and quite frankly losing interest to finish it, so I thought I might make a thread before I do.
So I've been wanting to do a full suspension Chicago cruiser for a while. I almost did so with my 212 schwinn but my buddy talked me out of it at the time, and I ended up doing a chainstay stretch on that one which worked out great.
Here's the current state of the bike. Not much left of the cruiser frame but it is a vintage one. This is actually the same frame that I used in my 212er before it got a catastrophic frame crack after thousands of miles which led to me building the 212 Yamaha bike. Needing a rough frame to cut up I did not hesitate to modify the crap out of it.
Not to mention, I lost a 3/8" extension in the seat tube a few years ago, so had a reason to start cutting.



I'll go piece by piece of course.
The specs are as follows:
80s Schwinn cruiser
19x1.6" rims, 3.25/100-19 tires
Qs205 50h hub motor
ASI 4000 controller
77.7v 24ah 600 amp discharge battery
Suzuki k10 fork, DNM DV22 rear shock
Here's how it started:


It came out to just over 81.5" long, so just an inch out of the bike size limit for local trains and a quarter inch shorter than my solid drawing.
Last edited: