Jul 13, 2010
2,600
858
113
You can look up to buy Nichrome wire online and make a hot wire cutter. The Medium Density Foam I have needed to be cut at a precise arc radius curve of 8 inches. It is not for a seat on a motor bike, but some day yes maybe for a motor bike. It is for a pontoon boat.
My motor bike I did use two types of foam but it is not anything but cutting and taped, so it was never really finished very nice. Though it is definitely functional for trail riding as it has no pedals, just pegs instead, and licensed for Off Highway Vehicle stickered.
So, with pontoon at 16" dia that is 8" rad. The jig has adjustment for about a range around 6.5" to 9", but I could make it bigger. Smaller would be something I know how to do but would take a bit more working on.
The kiddie rims of 6" on two side of a platform with angle brackets you see. The two are ganged together with wood. The threaded rod juts out of the valve stem hole, another hole I drilled just the other side for the wood gang to synchronize both rims to move together. The threaded rod has nuts and washers that clamp the Nichrome 80 wire 24 Guage and 27inch length span. The old train transformer wit 15 volts ac had the right temperature and wire did not break when heated with current flowing.
There is flexible wire I scavenged from probably 20 years ago off a waffle iron power cord. Pulled the twin lead in half and sanded clean the strands and twisted to the Nichrome wire ends where I had it strung across the thread rods on the two rims ganged together.
My hand on the ganged wood part with slight pressure while I wore a gas mask and cut some nice arcs. Next to make the seat covers with fabric and zipper to be able to remove foam and clean an rinse out salt water and dry after a day sailing.
More later as I get to it. A few pictures attached.
Cutting the straight cut was a little hap hazard, but I used a fillet knife and it is a little ragged but with the fabric cover probably not even noticeable.
In the past I never thought of this project, but it finds you anyway. Most people would not need a softer seat, but you find when a spine is out of whack you have to adapt so nerves that are being disturbed by bulging disks don't go even more on the attack. It is just like an electric shock and it is not something you want to have going on if you know ways to prevent it.
MT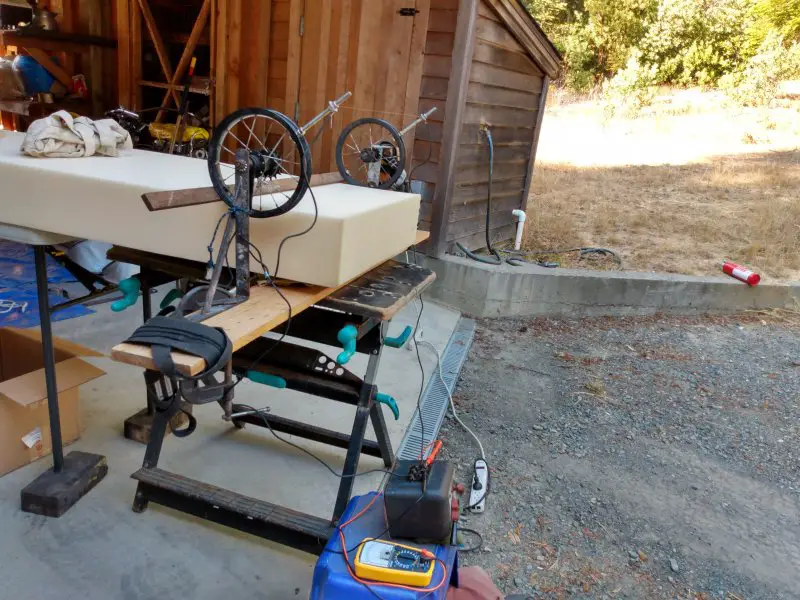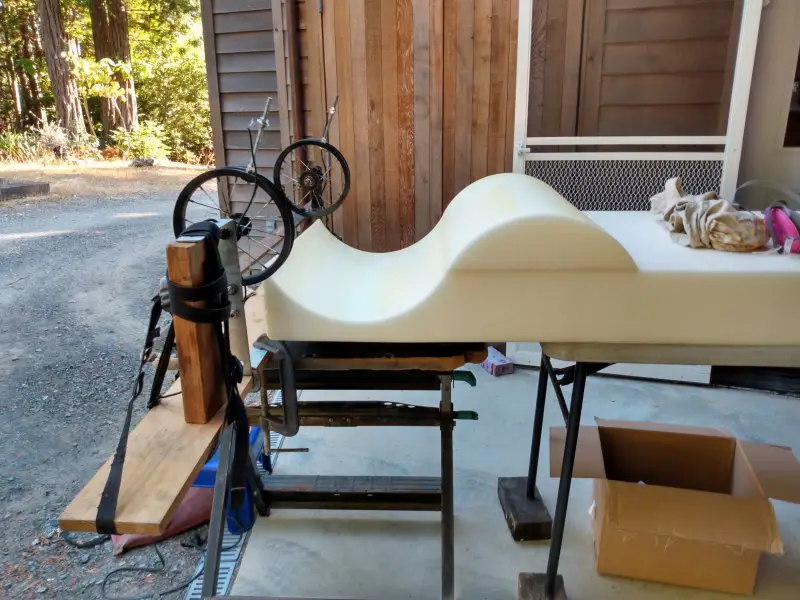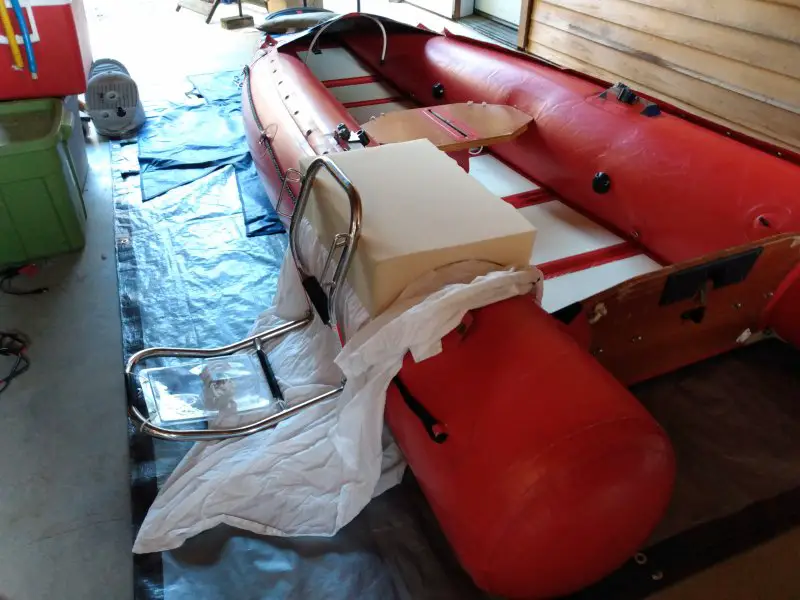 Last edited: