Custom Builder / Dealer/Los Angeles
Mar 20, 2008
7,040
1,222
113
Here are some "in progress" pics of the pipe that I am building in welding class...
My friend Jim who works in the tool room, used to design & build pipes at FMF.
(He totally talked me into building this.)
It will be kinda like the pipe on Ghost0's MB Cruiser, (just not as rounded.)
I made the header from the leg of a classroom chair, & some 3/8 flat steel for the flange.

This is only the finished header; I will start making the expansion chamber on Monday...
The inside of the flange matches the port perfectly & blends into the pipe the same way.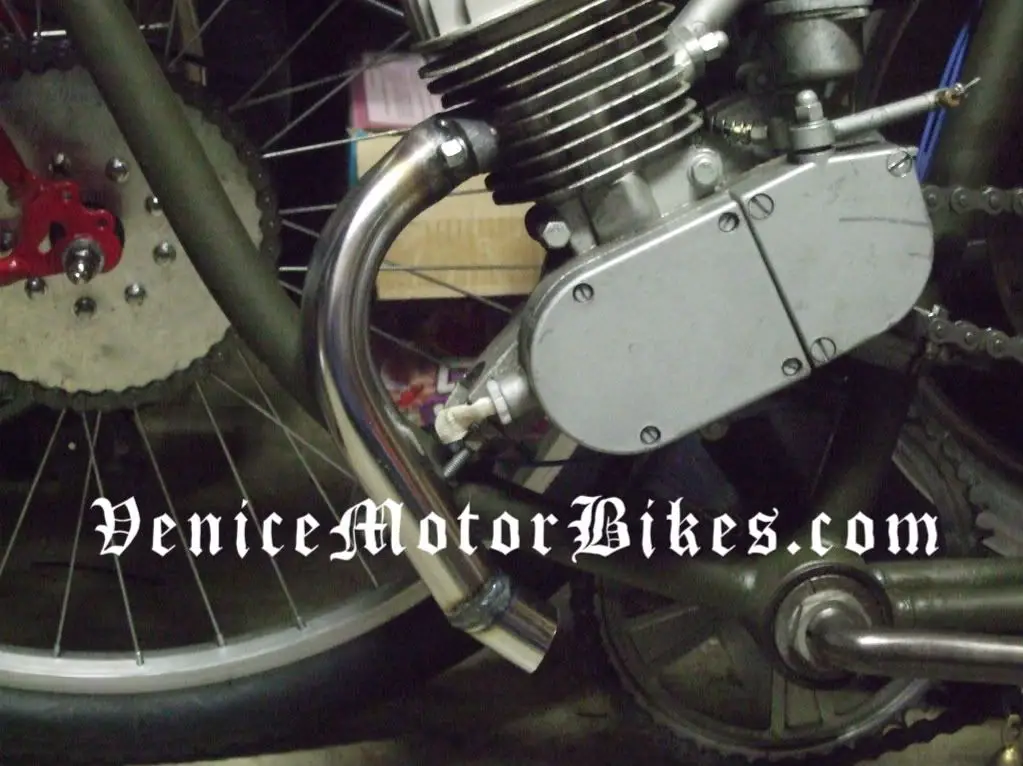 Below, you can see how much bigger mine is compared to a stock pipe. (you can also see the brass bell hanging from the kickstand mount.)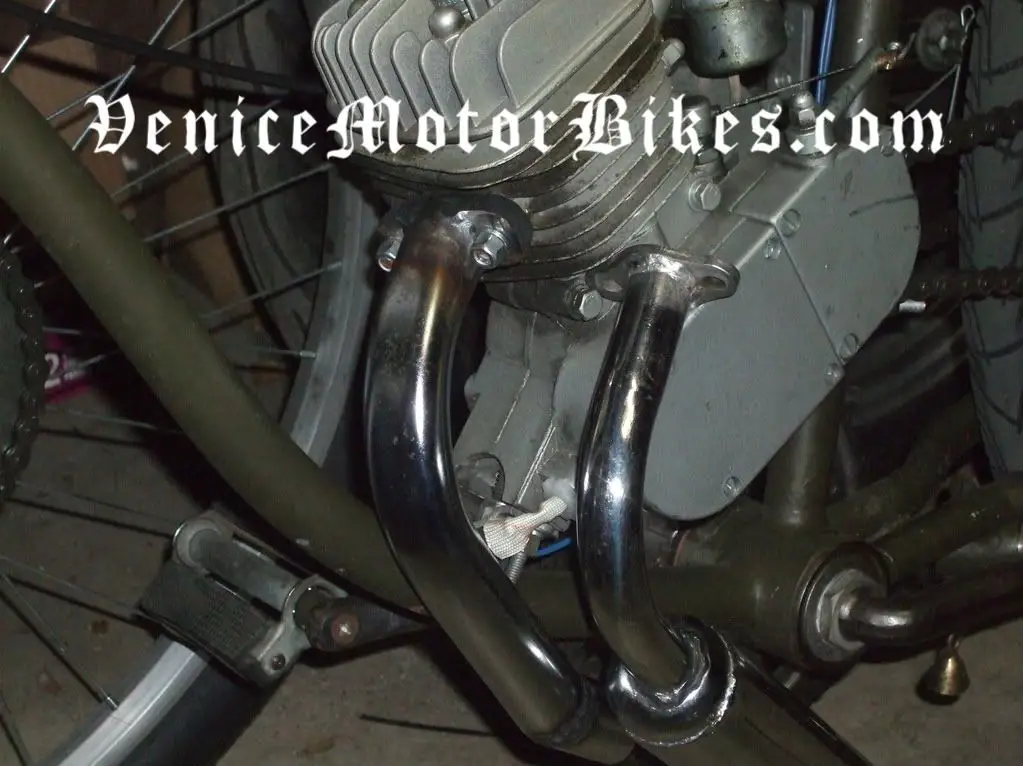 Last edited: