Hello all. Im stationed in Korea right now and needed a way to get around since the Army wouldnt let me have a car. So I built a motorized bike. I recently installed a shifter kit. And let me say I will never do that again. But anyways, one of the issues I am having is that when I am in the higher gears my two chains like to touch. I spaced the sprockets further apart then the way they came but still having the issues. Also, my original bike chain didnt fit on the front sprocket that came with the kit. I had to bevel each tooth on the gear to get the chain to seat. Is this a common problem?
Here is my shifter kit. The outer black protective cover only has two bolts holding it since its not a load bearing member. But there are bolts under the black plate through the clutch cover holding the brackets on for the kit.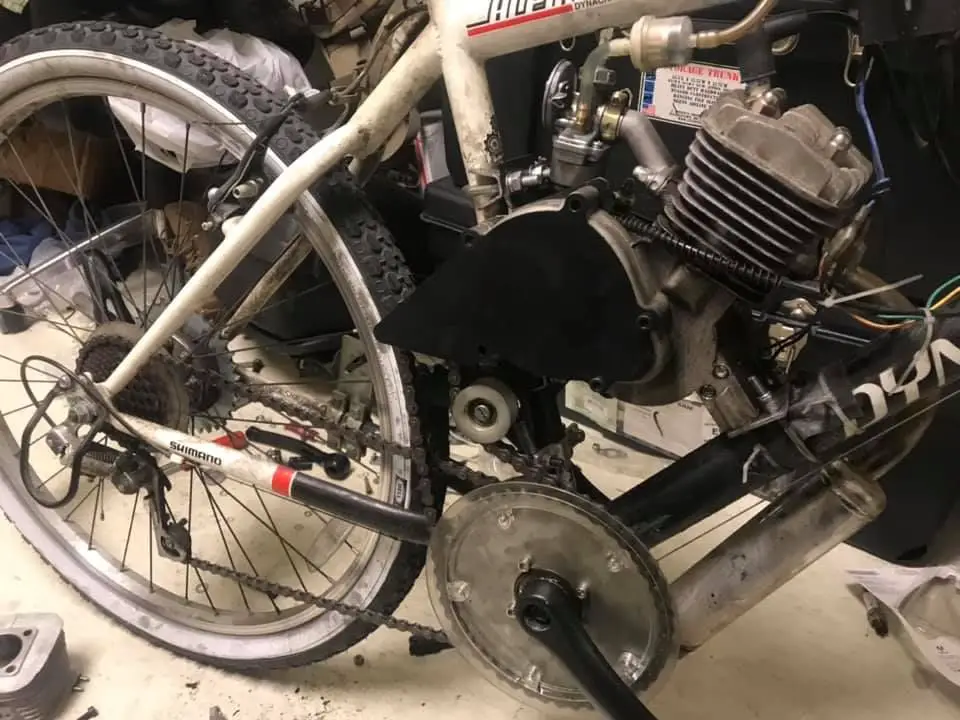 I rigged up a spring loaded lever to keep tension on the chain. The shaft to sprocket chain is the 415 chain that comes with the standard engine kit. The slimmer chain that came with the shifter kit was not long enough. If someone could point me in a good direction for the slimmer chain for this point I would be grateful.