Anybody else out there enjoy being the non-conformist in an oppressive, authoritarian society like we have here behind the "Zion Curtain"?
I've been building my own bikes from the ground up, including wheels, for around 5 years now and I've lately been in a funk unable to decide what to take on for the next project. After finally googling disc brake mount sprockets and finding one at King's Sales and Service, the funk is over. I'm going to motorize my oldest mountain bike affectionately known as old Gertrude.
I hope a few of you will let me pick your brains a bit for the next six months.
Anyhow the basics are:
1999 GT Backwoods frame (small triple triangle)
WTB dual duty rims laced to 6-bolt disc brake hubs
Mechanical disc front, V-brake rear, sprocket bolted to rear disc mount.
Old Mountain Man rear rack with a trunk bag and grocery panniers.
Trying to keep 1x8 gearing on the right side of the hub, probably a 34t chainring driving an 11-30 cassette.
It looks a lot like this Zaskar (her name is Sophie) with shifter cables under the downtube and brake cable under the top tube.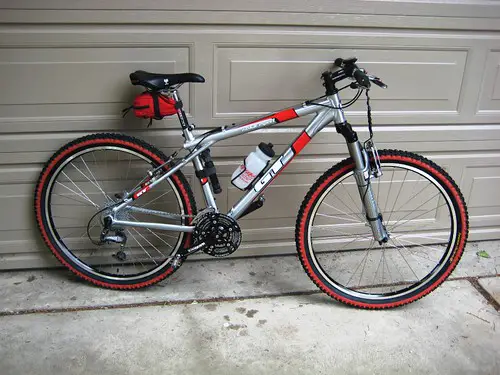 Number one is finding a high quality, professional looking kit that will fit in the front triangle of this frame. I've already given up on keeping the front derailleur. I'd prefer 4-stroke with a fuel tank mounted on the top tube. 50cc would be nice but smaller would do. The bike is anything but a tank and although it's been ridden hard and put away wet, it still compares nicely to a lot of $700 hardtails at less than 27 lbs. I'll post more specs and get some pics of it together at a later date.
Any advice for where the noob should start his search?