First let's establish what I mean by a moped. I am not talking about a scooter but a factory created vehicle with both an engine and pedals-- Think Puch and Motobecane.
Like the following: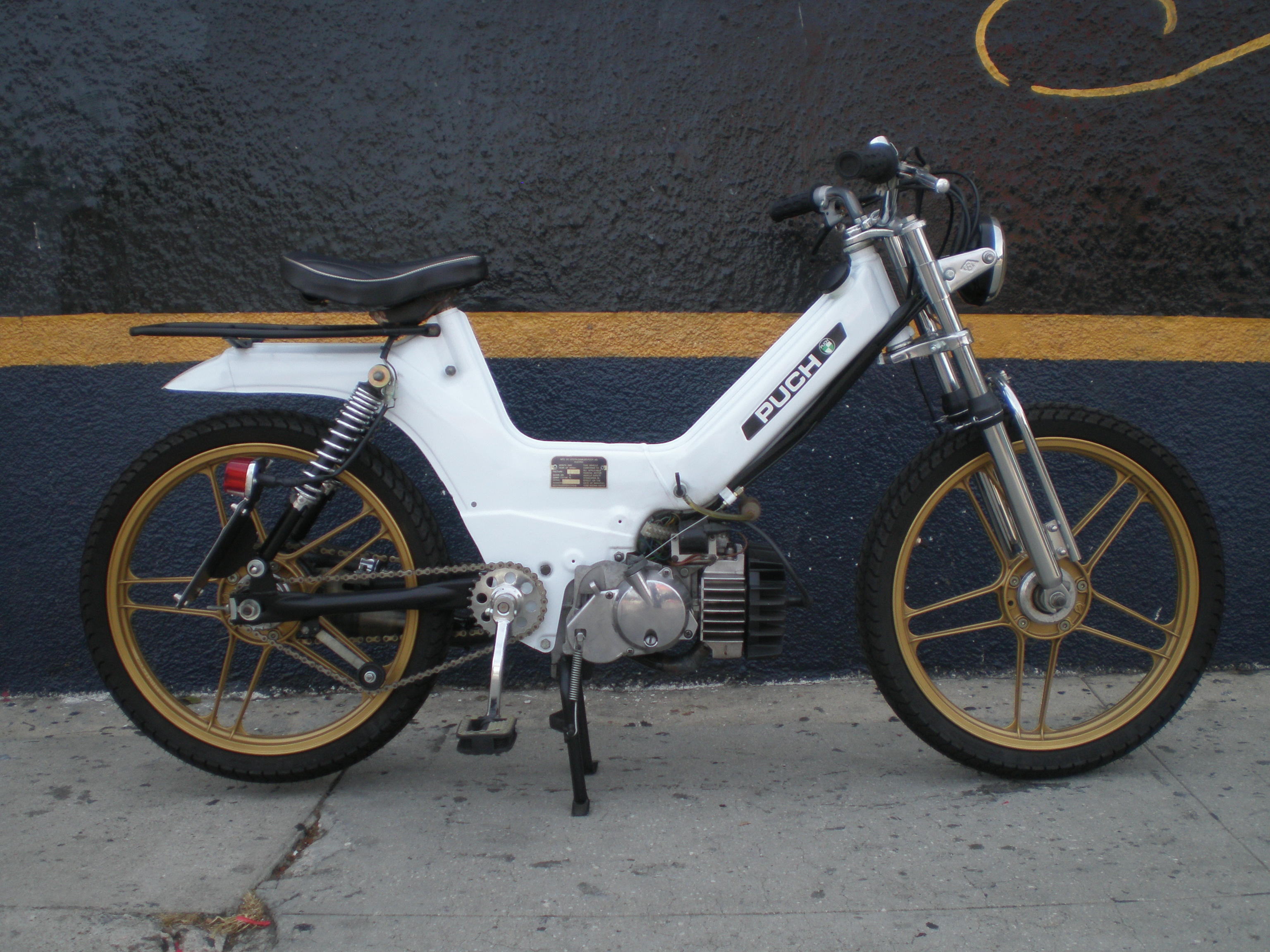 There's a huge market and community for the major moped brands.
*** I do NOT have to register either 1 or have insurance as long as they are under 50cc***
I want to figure out the following:
I'm trying to figure out if I should go the moped route or the motorized bicycle route:
(1) I think that Mopeds have better engines and greater power potential without having to do a ton of engineering. But they are super TINY.
(2) With a motorized bicycle it seems like you get something bigger and far more comfortable. It also seems inexpensive.
What I Will Likely Do:
I might do both because I'm picking up a Puch frame on Monday just because it is so cheap and still build a MB. I can also get a Motobecane that isn't running for $200 but I've read that they are a pain to wrench on but once you replace the weak points of its electric system that they are reliable. I will likely go the Puch route or both.
Pros & Cons That I have missed?
Any pros and cons that you guys can think of? Ultimately, I don't think it is a versus thing but a why not have both. My biggest issues is what to get started on.
My Intended Use:
Whatever I build will be used for minor transportation-- To Starbucks, to the mom & Pop store, to visit friends near me but never over 7 miles-12 miles and mostly for recreation.
Last edited: