This is my latest build. I have had this 50cc engine for about 4 years now, dont have any idea how many miles are on it, but it is a lot.
I found this frame for free and it was exactly what I was looking for. I have been wanting to build a really compact CG bike for a long time. I love how the engine fits perfectly.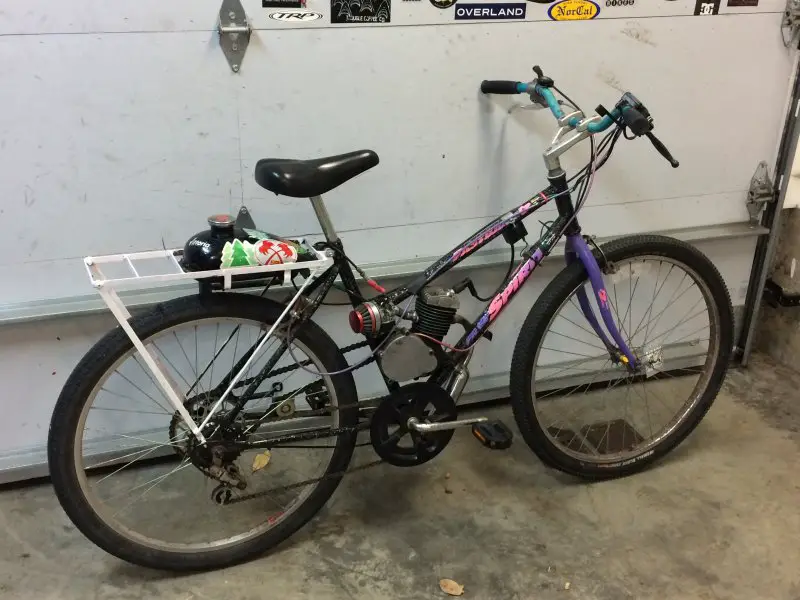 I was dubious about the strength of this Free Spirit frame, so I welded a 1/4" plate behind the chainstays to beef it up a little bit. While I was at it I cut up the stock tensioner and welded it to the chainstay as well. The rear sprocket is stainless steel and mounts to a disc hub. The rear motor mount is also welded and does not use the typical aluminum block between the case and frame, this was necessary to make the motor fit.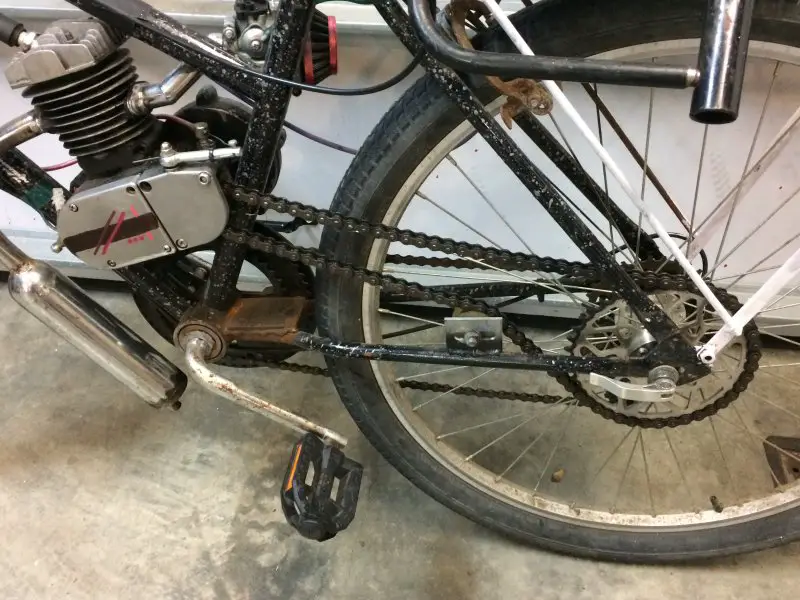 The bike uses an offset intake and runtong dellorto clone carburetor. This setup gives nice low end power paired with a stock pipe and 41 tooth sprocket. The top end is not too bad either. The carb has a #65 jet.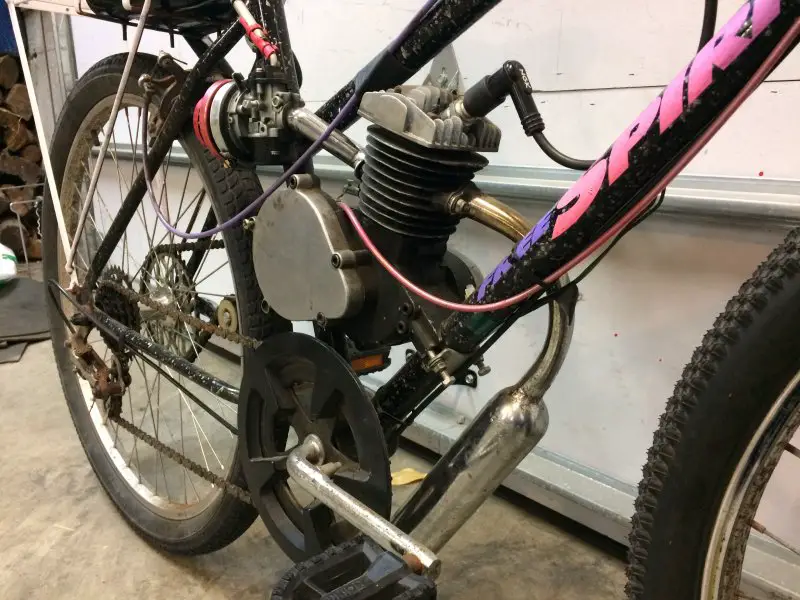 I got an ATV thumb throttle that also has a brake lever which pulls two cables. This does a great job of simplifying the controls. I thought I would miss the twist throttle but I really like the thumb throttle. And the brake lever has a ton of leverage which helps the crappy brakes stop better.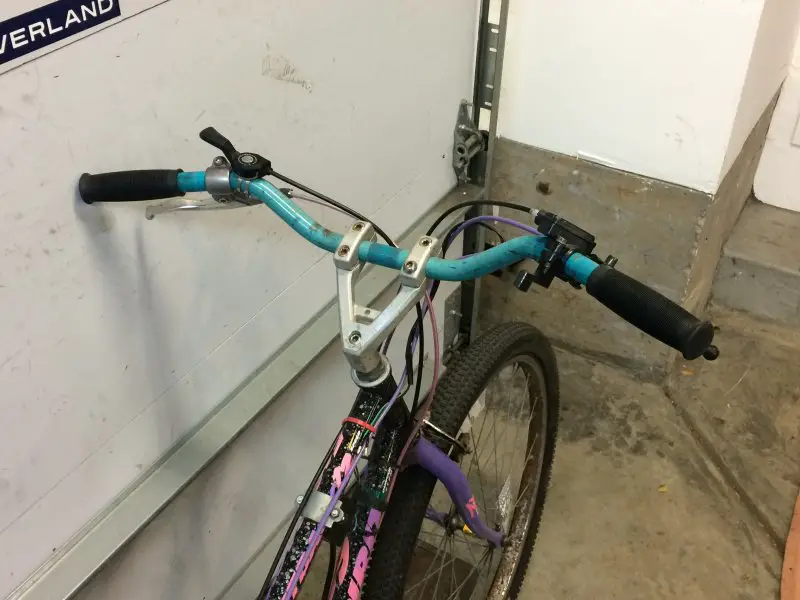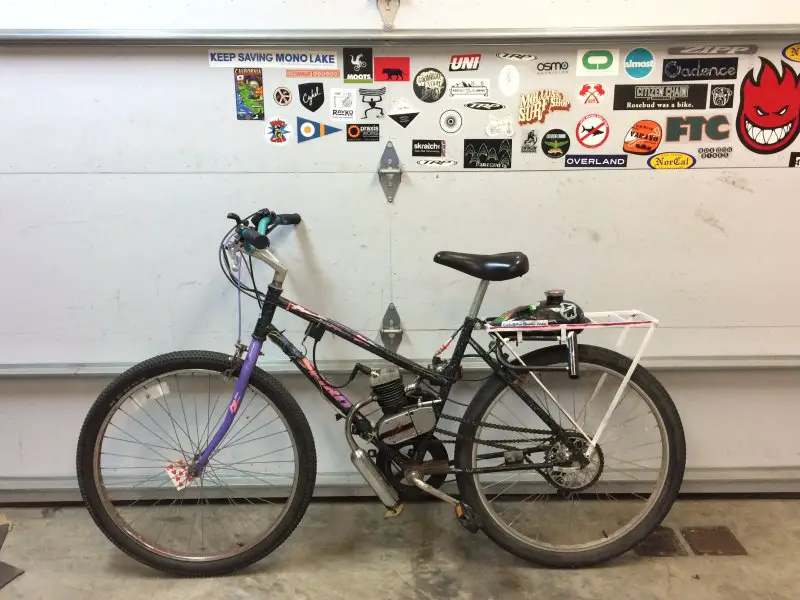 I also welded the rear rack, notice the built in U lock mount. I use this bike to get groceries so its nice to have something big. A friend can also sit on the back
I love the 'stock-like' look of this bike. I was trying to make a motorized bike that felt more like a legit moped and this has been doing it for me....
Last edited: