Hey guys! Some of you might already know me from the other forum, but I found this place and signed up here too.
Here's my current ride, a 1997 Gary Fisher with a Zeda 66cc on a SickBikeParts shift kit. Right now it's a work in progress; the engine grenaded itself a few months ago after a piston pin circlip popped loose, so I'm taking the opportunity to go through and make it exactly the way I want it.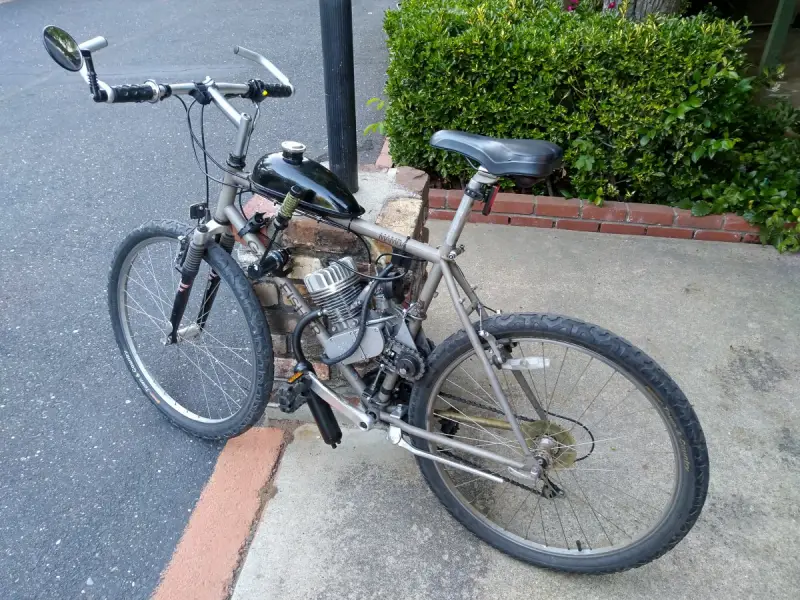 (before)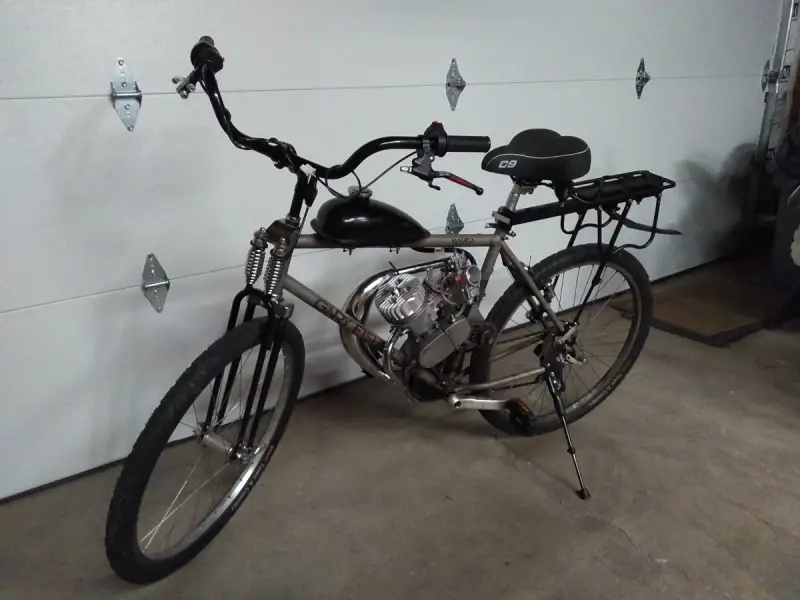 (current)
So far I'm really happy with how it's shaping up; it's starting to look more like a purpose built machine and less like something I just slapped together.