My Schwinn Landmark 4 stroke Stolen in Sacramento, CA!
Just a heads up to anyone in or near Sacramento, California. My MB was stolen yesterday around 1pm and I'm putting out an all points bulletin. Here's a picture of my ride.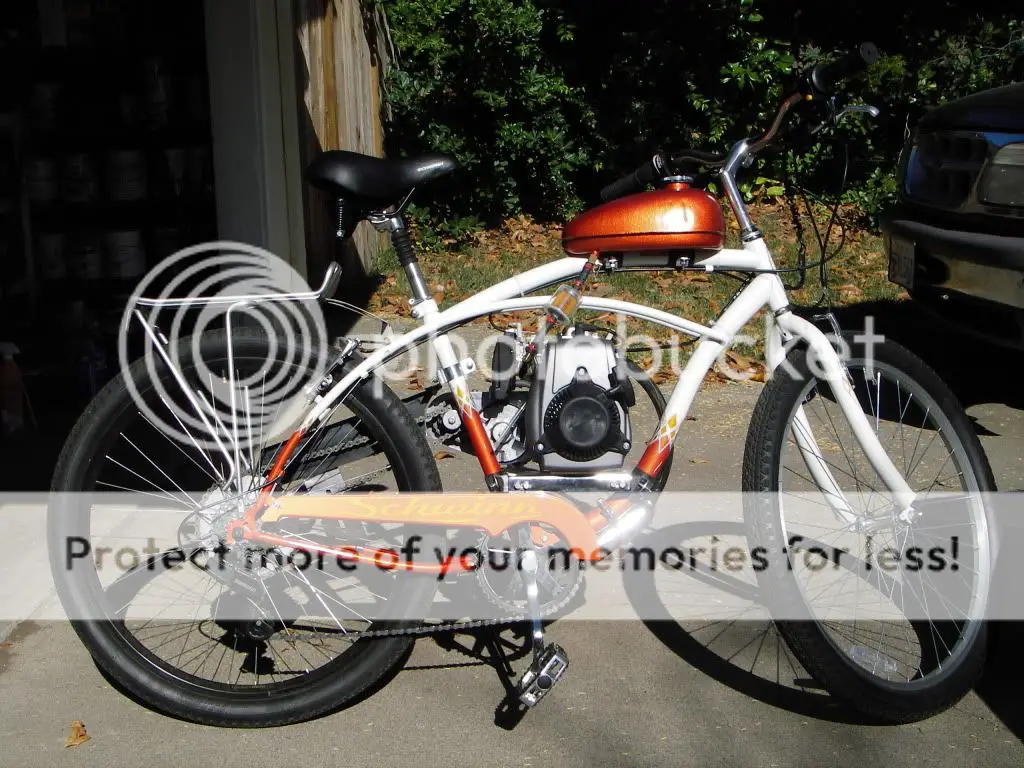 This is an old picture so it doesn't look exactly like the picture. It's a Schwinn Landmark with the following modifications.
custom painted orange metalic gas tank to match the frame, aluminum mountain bike handlebars, oval mirror mounted to the left end of the handlebar, suspension seatpost, thumbshifter mounted on left handlebar, Performance rear rack with waterproof electrical junction box mounted on it for the lighting, A 4G belt drive kit on a Huasheng engine with 15mm output shaft, Manic Mechanic sprocket hub adapter and aluminum sprocket, home made magneto alternator powering a 10 watt LED headlight and an LED tail light.
California Licence Plate #C034285
Frame serial # SNFSB08M71614
Engine serial # T05010142
I've been scanning craigslist and ebay and putting up flyers. I'm offering a $100 reward for any information that leads to the recovery of the bike. Thanks
Last edited: