So this will be my first motorbike build... well, my first legitimate one. The REAL first one died a most glorious death. It was a 20cc weedeater engine friction drive that lasted about 4 or 5 miles before I snapped the crankshaft and sent the flywheel, crank snout, and the 21mm impact socket (roller) flying all over the place. It took out the coil and throttle cable, but luckily it missed my head!
So this one is going to be a little more safe. First off, we're starting with a Schwinn that I found at a local Goodwill for $25.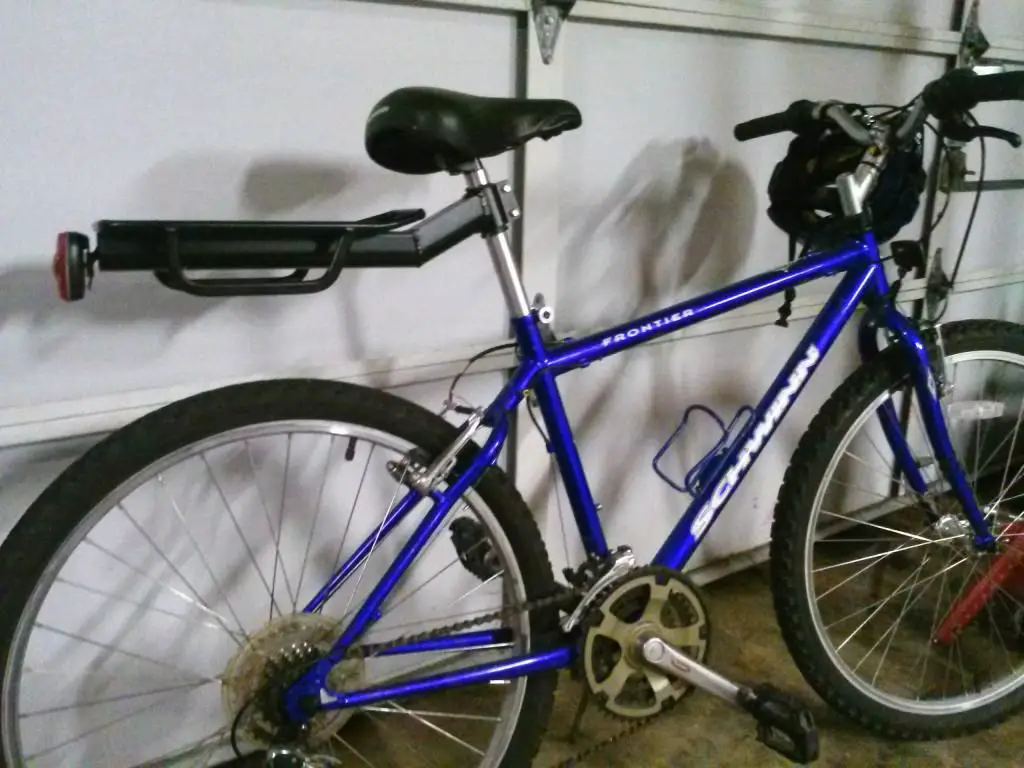 I then got a bike rack from Walmart for it. It's a Schwinn bike rack, so it matches
That's where I plan on mounting the engine. It's a 42cc Craftsman chainsaw.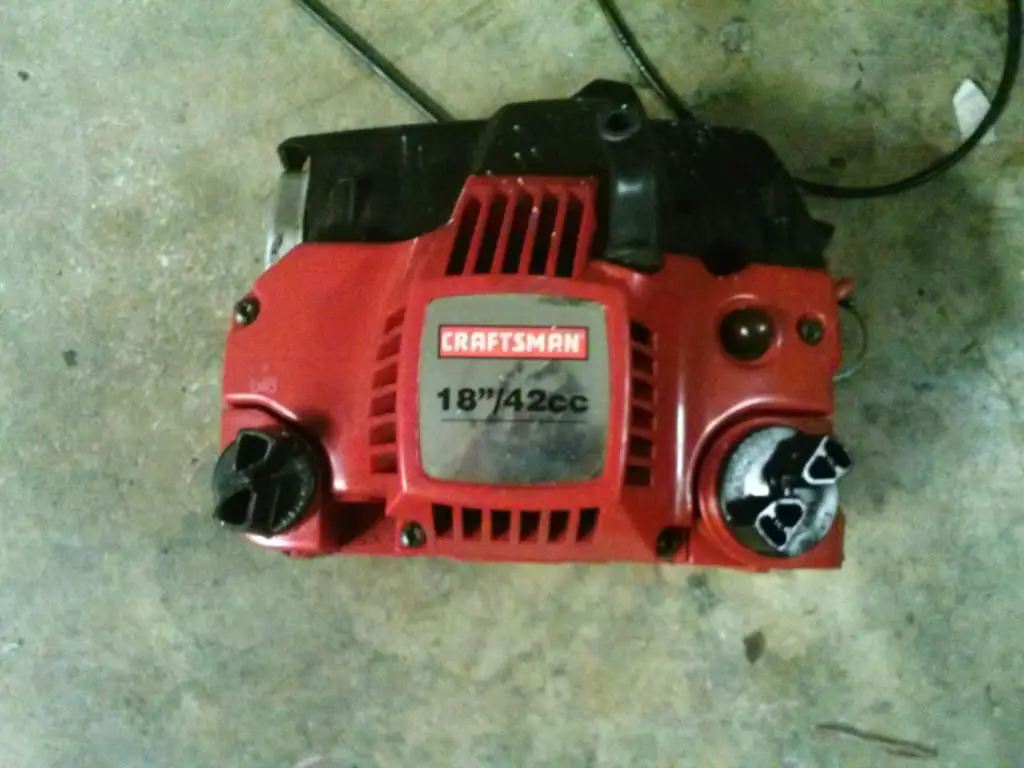 I chose this engine for a couple of reasons. I was first going to go with a Predator 79cc engine from HF, but there was one slight little issue. I wanted to use a centrifugal clutch, and Northern Tool eto stock them. As a matter of fact, they had EVERYTHING I would have needed to install the 79cc predator. But apparently Northern Tool stopped carrying go-kart accessories about a year ago. Just my luck. I didn't want to have to order this stuff, because it just takes so long to ship... plus you have to pay for shipping. So the only thing I could think of that had a centrifugal clutch already attached was a chainsaw. So I searched Craigslist and found that engine and bought it for $30.
Unfortunately, it gets more complicated. The clutch on the chainsaw has teeth already built in. But they're the wrong type of teeth. So I go to a local bike shop to see if they can sell me a small gear, and the guy goes back to the repair shop and tosses me an 11 tooth gear. Score! So I go home and grind off the original teeth and weld on the new bicycle gear to the clutch (after spending quite a long time getting it PERFECTLY aligned).
Here's a photo of the gear, peeking out from underneath the shield: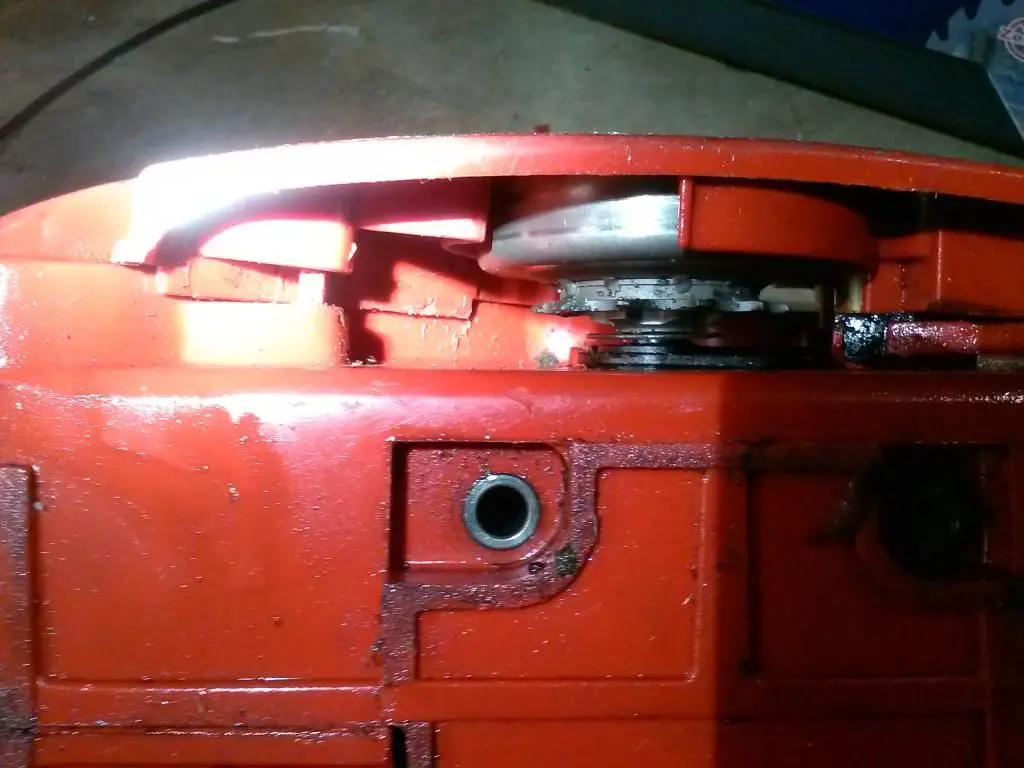 Now, the big issue is that the engine rotates clockwise, so mounting it in the frame with the crankshaft on the left wouldn't work. So I got to thinking and came up with a new crazy plan. I'm going to mount the engine on the rear rack, mount a jackshaft below that with a friction roller to drive the rear tire. So there will be a chain coming from the clutch to the jackshaft, which drives the friction roller.
So I get to keep the pull start (bonus!), I get to keep the centrifugal clutch (another bonus!) and best of all, it will all be so contained that I can remove it from one bike, then mount it to another bike within seconds! How awesome is that!?
I can't wait until this is all done!
-Terrence