So I picked up this 50's Schwinn for 20 bucks. Rusty & greasy, but it's got a solid frame.
I decided that I would give it a sex change, rake the neck, mount a pocket bike motor and a 17" Honda (trail 90) rear wheel into it.
I'm going to try my hand at fillet brazing, but I want to practice a lot before I touch my bike. I want to preserve the patina wherever possible. I'm planning on using a thumb throttle, so I can retain the O.E grips.
sully cda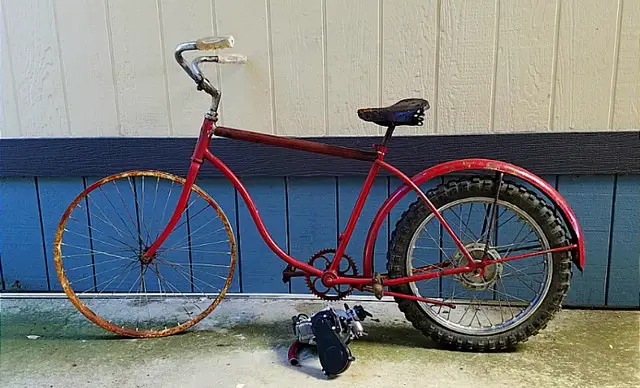 Last edited: