im trying to understand how this subforum is working, but ill give it a try
ill start with this spiegel airman (monark) frame i found at a garage sale for 8 dollars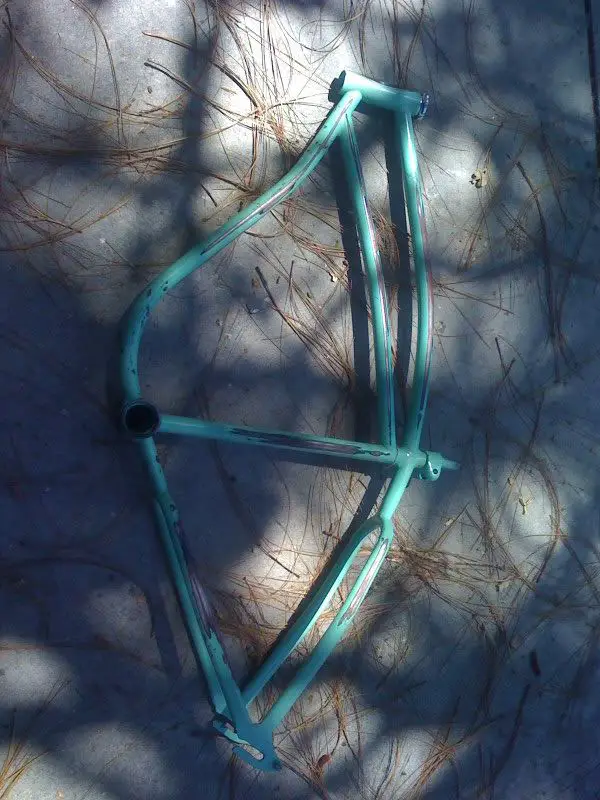 blast and paint black, add a 50s higgins beehive springer, new wheels, some mid 60s murray bars flipped upside down, a higgins spaceliner crank and creme felt quick bricks and you have this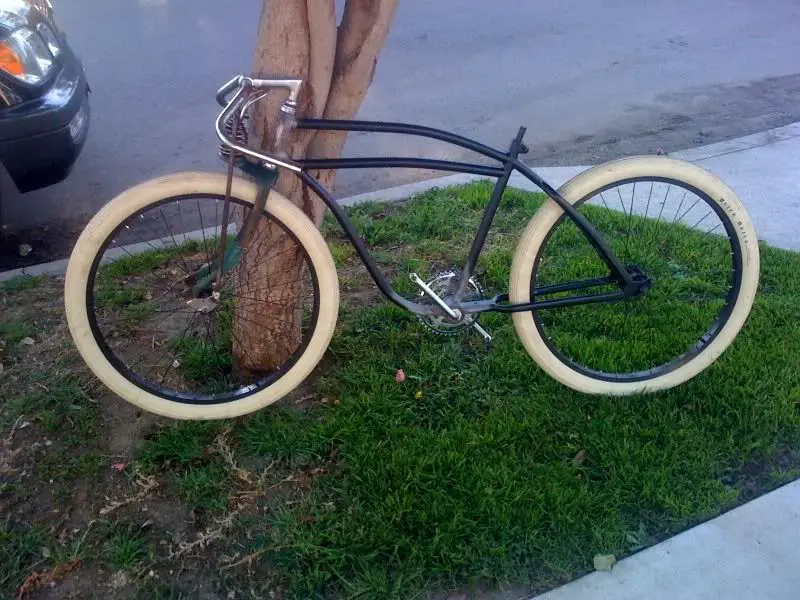 then install the infamous "80" cc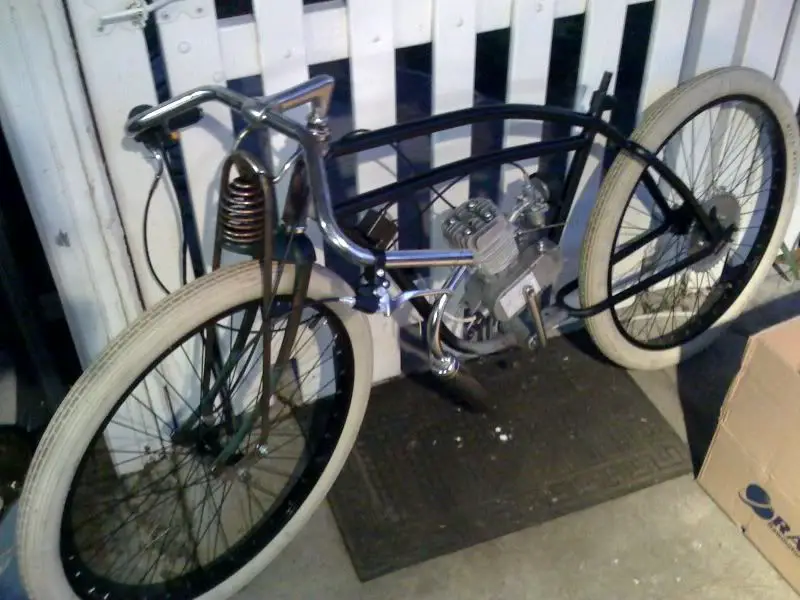 and run in to a ton of problems that a first time builder does!
hopefully to be finished before the deadline:
custom tank in frame
lower motor mount
heat wrapped pipe
boost bottle painted to match on seat post tube
old style non plastic throttle and prewar grips
custom mounted deep sprung troxel seat
number plates displaying its class ts/cd (two stroke / chain drive)
full black and creme yellow paintjob
leather wrap cable and wire fasteners.
wish me luck!