I am thinking about a a build.
There is a Company in Japan called Snake Motors. the build a "Moped" called the K-16.
It is a 50cc or 125cc powered, vintage Board tracker styled bike that has really caught my attention.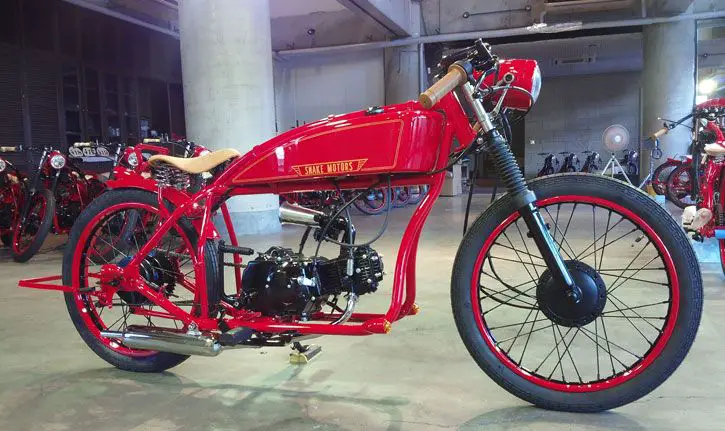 I know the link is in Japanese, But...
http://www.snakemotors.com/page/product/story.html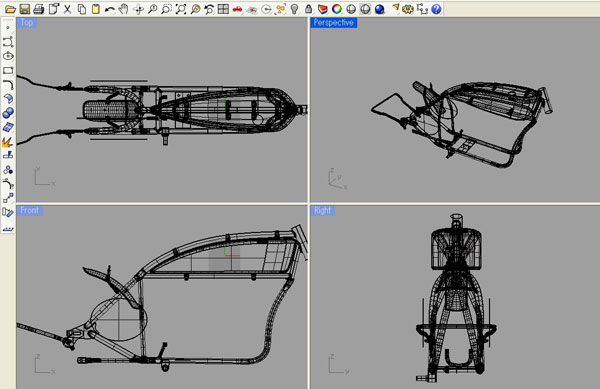 Here are the Specs:
Total length (mm) 1920 (75.5")
Vehicle Weight (kg) 65 (143 Lbs)
Full width (mm) 790 (31.1")
Height (mm) 880 (34.6")
Wheelbase (mm) 1300 (51.1")
Minimum ground clearance (mm) 170 (6.7")
Caster angle 25
Tire size
Front wheel: 2.50-18
Rear wheel: 2.50-18
Trail (mm) 76
I only see 7 total bends in the Frame, and they might be able to be designed out with some careful engineering The Down Tubes does not really need those long bends.
Power would be a 212cc Predator and a Comet CVT.
I'm wondering what type of metal I could get away with to build a frame like this.
I was thinking 1" x 0.065 wall DOM for the Frame.
Yes I realize it isn't a motorized Bike, but you guys are the most experienced forum I've found for building projects of this size.
Thoughts?