Here's the 20xx Schwinn Admiral + 80cc HT. She's not the prettiest or the fastest but damn, I love this bike. Already making the lady jealous and afraid ;P
admiral
: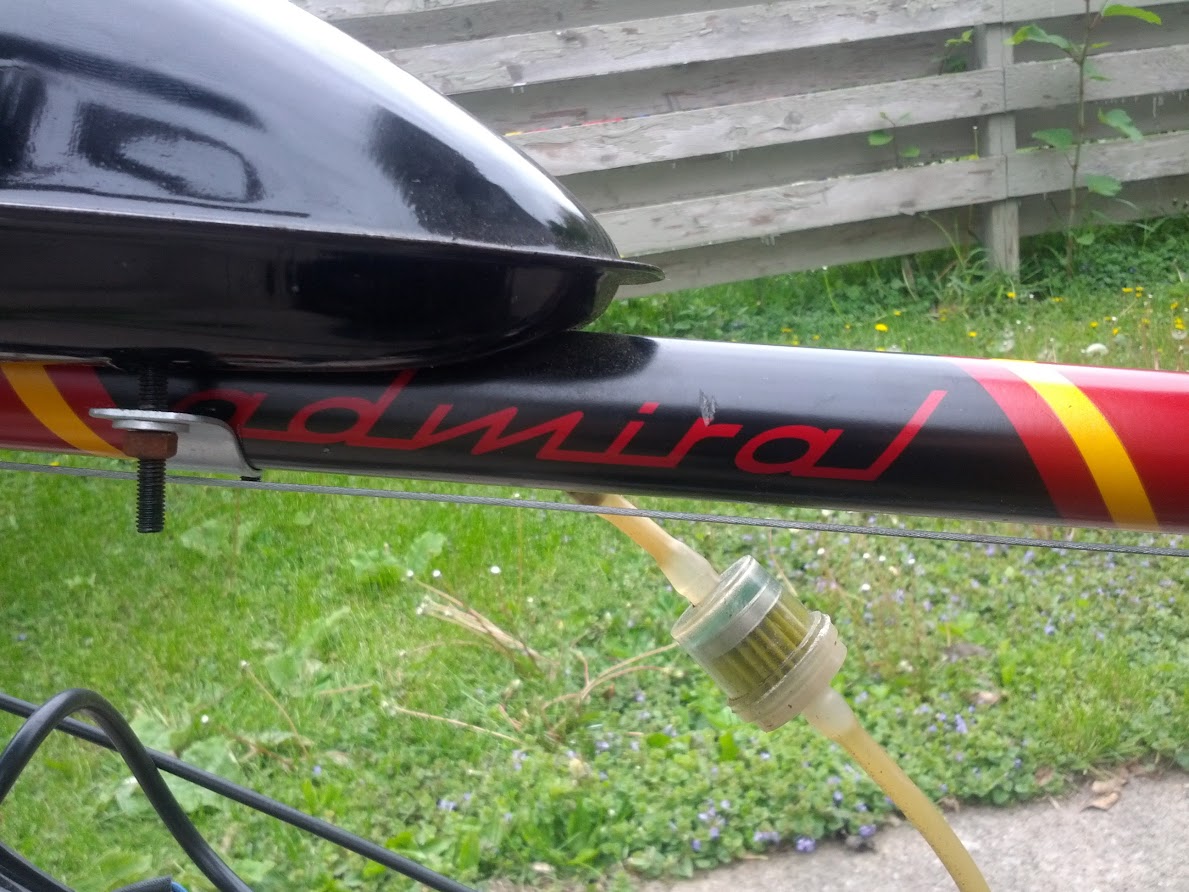 Unfortunately, this is
not
the Admiral of yore, but a modern replica courtesy of Sprawlmart. It is, however, made of steel and seems decently sturdy anyway.
the whole machine: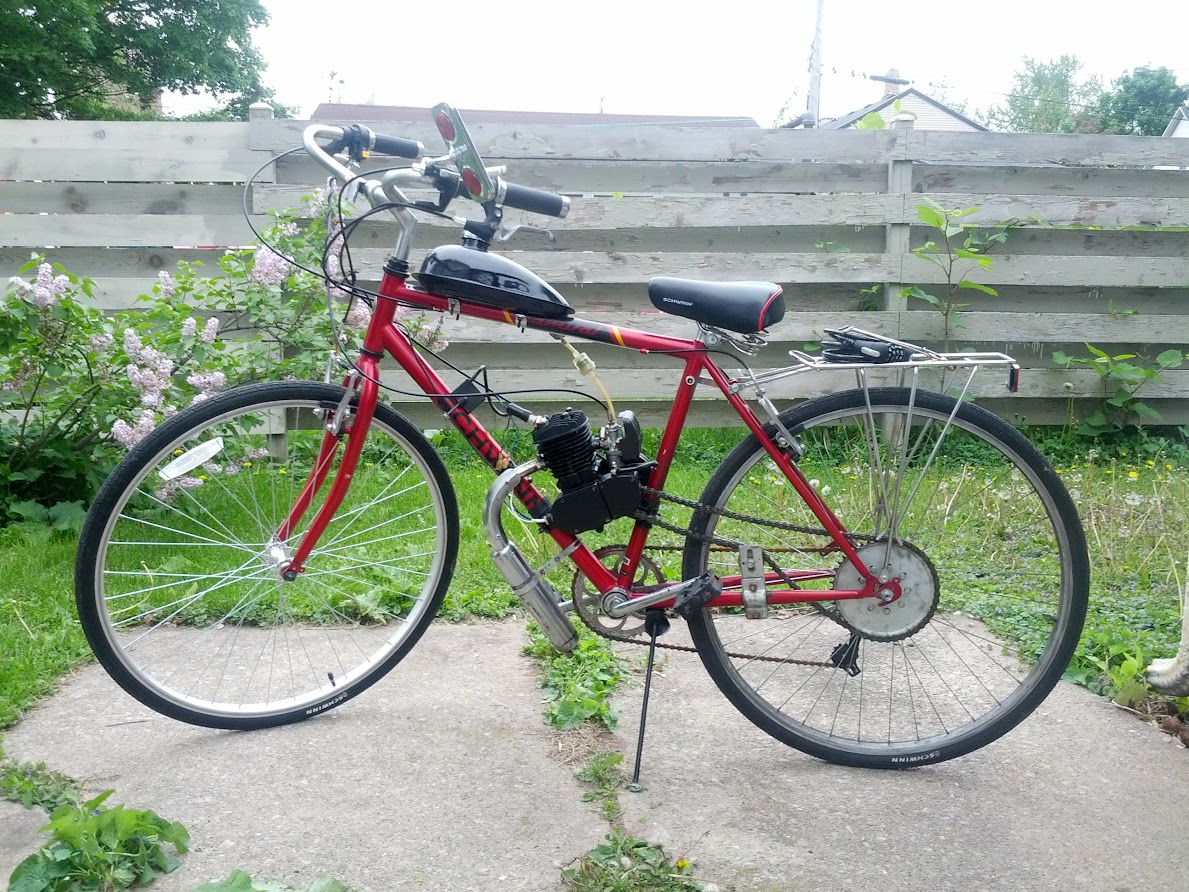 That gap over the engine makes me want a tank which I can sling under the bar which the tank I have now is attached to. I really wish I had the stock chain guard since it's sexy as ****, but I've been told it's impossible to fit with the modifications made to the running gear.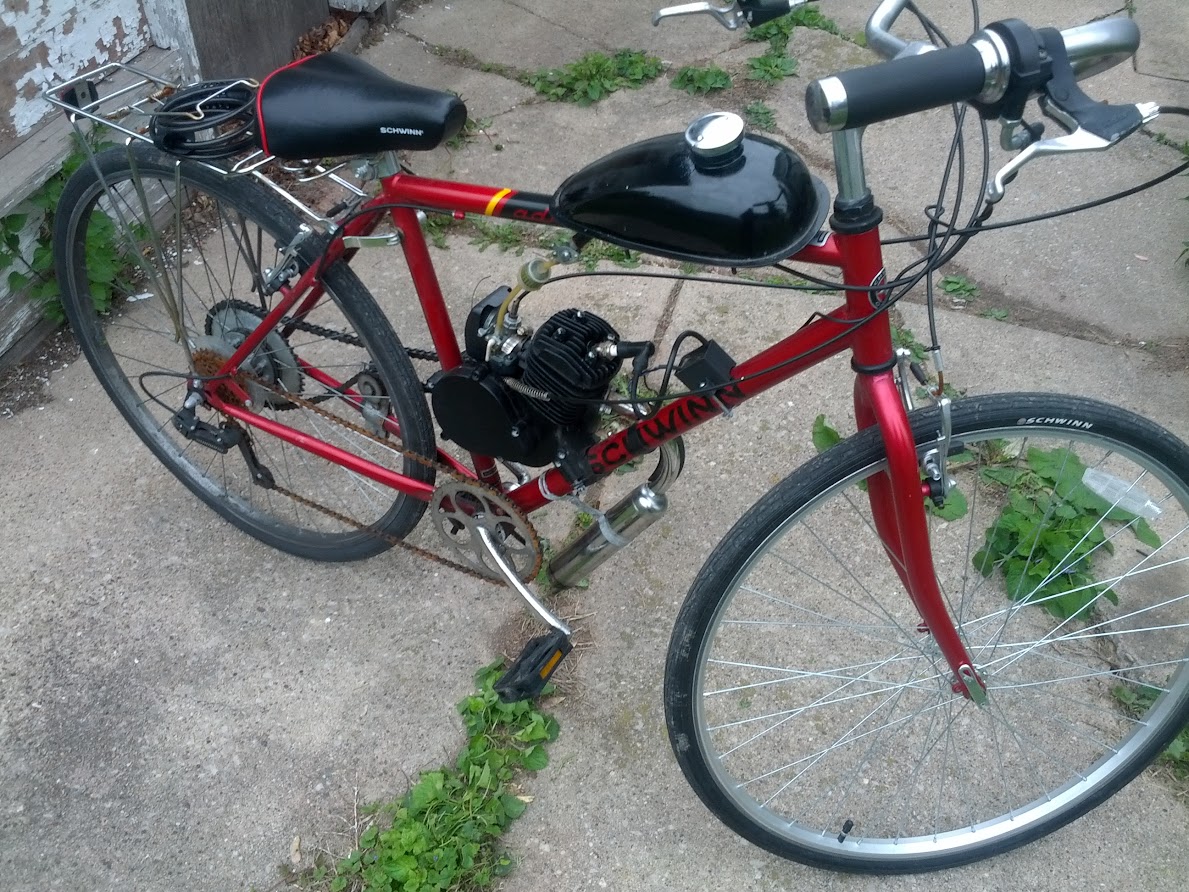 It runs great, as far as I can tell from my first MAB. The only complaint I have regarding performance is that it seems to struggle at a lower speed than I'd expect. Maybe something to do with those enormous 700c wheels.
what makes it so happy: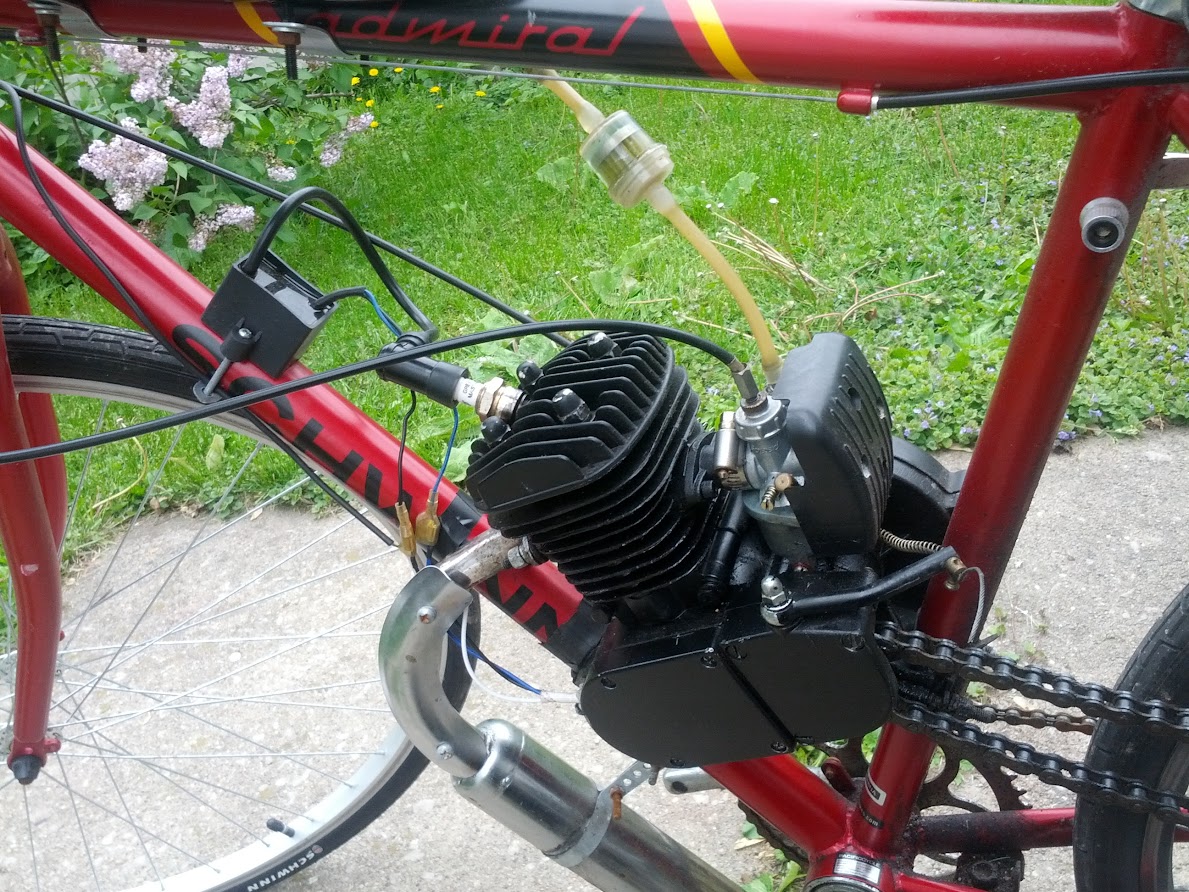 This engine will take me to 30-something without much protest, but I like to stick around 20 in the interest of the bike's longevity. Right where it sounds like a chainsaw midway through a log is what makes me comfortable that it won't sh** itself with too much enthusiasm.
In it now is the plug that came with it, which seems to perform fine enough. It has no markings other than the words "GREAT MASTER" (doesn't the name make you feel secure?) so I'm not sure of the efficacy. When the mag coil was bad I bought a Champion marine plug in some measure of desperation with the markings "L78YC". Next time I'm in the market for a plug I'll be getting an NGK BxHS, but does anyone know if it would be worth swapping for the marine plug in the mean time?
the bad news: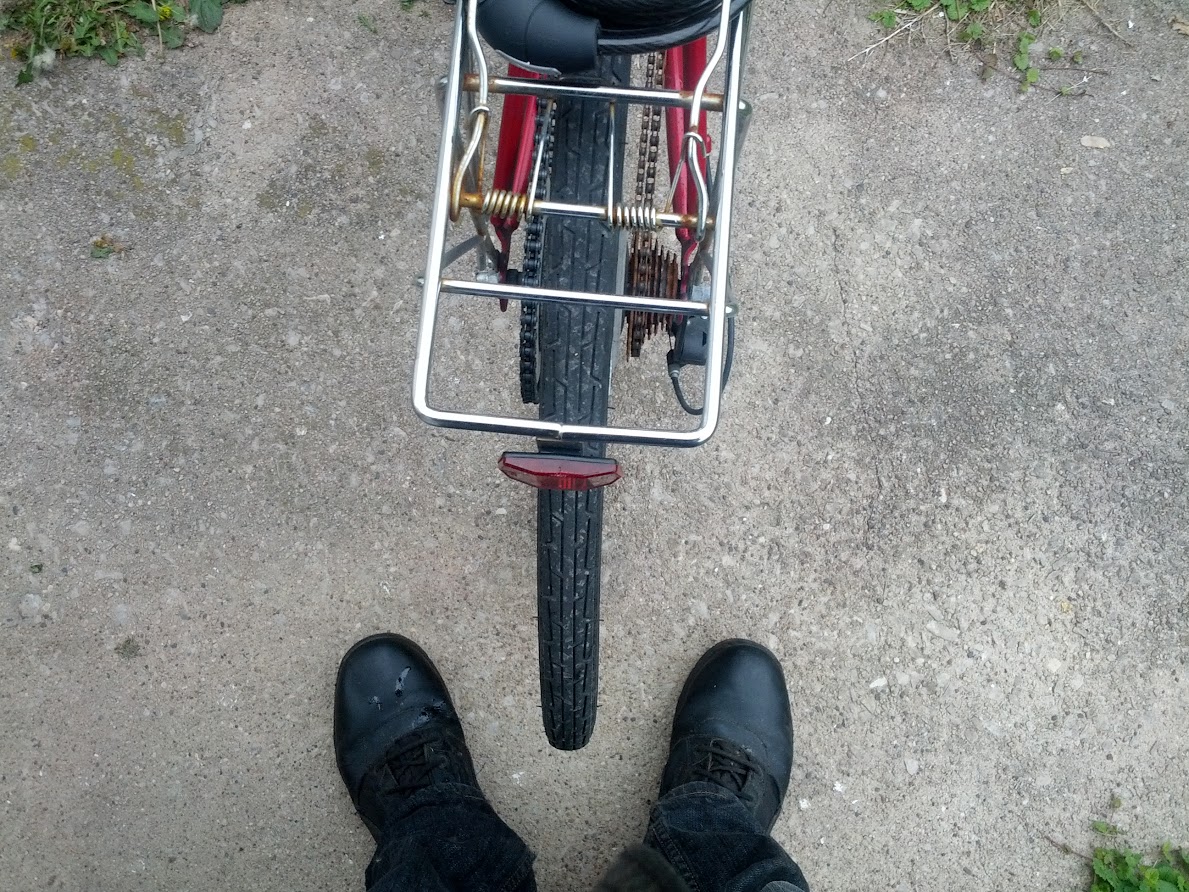 A few of the pictures, notably the last, show the one real problem with the bike in the lack of true in the rear wheel. I've ridden some hundred miles on it without more than a small wobble at speed and goose bumps if the pavement gets wavy, but I swear it's getting worse so that's the top of my list now that she's running again.
Feel free to comment in any way! If anyone sees anything that I can improve, that's what I'm looking to do.The clutch lever, ignition wiring, and the fuel line from the top down are on my list, right after the wheel is straight
.
Last edited: