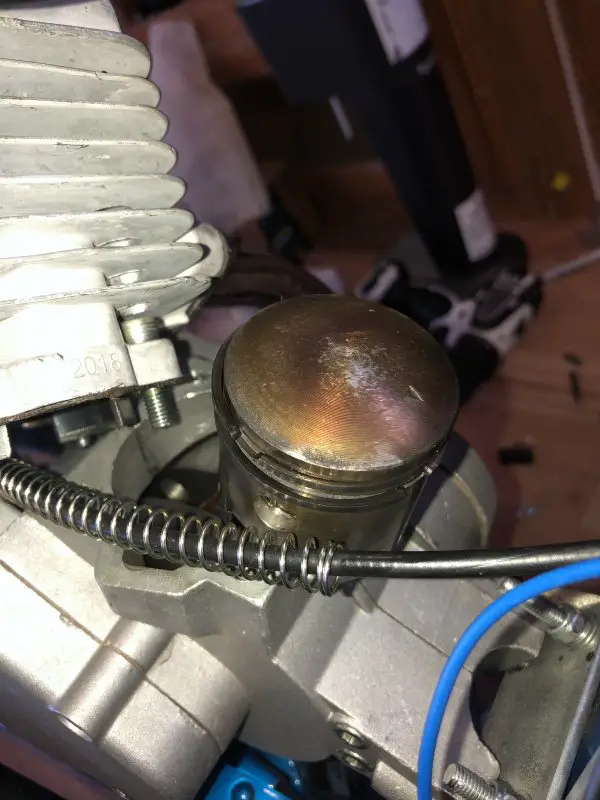 okay so I have a 3 week old China motor from eBay. I know I'm supposed to break these things in so I'm thinking something went wrong there. But here's a list of symptoms...
- takes a few tries to get turned over
- once it is flipped over it will ride about 10mph almost entirely on its own
- if I pull the clutch out, and it manages to idle, the idles reach too high of rpms for a healthy idle
- if I feed it more than 1/3 throttle it stops accelerating
- WOT will bog the motor and kill it no matter if I have choke or not.
- opening the choke half way kills the motor.
- Opening the choke all the way and it won't even start, will kill the motor so quickly.
- I have to feather the throttle with full choke on or the motor ends up dying as well.
- I eventually stopped trying for the day as it won't even turn over now.
- oil will drip from the exhaust now
I've made sure the Petcock is flowing.
I took my stock carb apart, couldn't find anything wrong, not even dirt down in the middle brass thing in the middle of the float.
Tightened my carb, intake, head, and exhaust gaskets down tight.
Brand new BBR volt master CDI box with B5hS spark plug
Finally decided to pull apart my cylinder. Attached a picture, hope it looks right, did I blow a piston ring?
I'm only maybe 10 or 15 miles into my break in period.
What's wrong???!!! It's driving me ....well no where except up this dang wall