I've started riding a lot more now with the better weather coming.... I'm noticing aside from flat stops from braking like a meathead on pavement, that my rear tire seems to be wearing extremely fast, maybe 50 miles MAX on the 2.15 inch tires shown below and its gone from about 95% to about 50% tread left. This is concerning considering this isn't friction drive. It's 50-50 on off road driving.
Someone please link me to a high mileage, hard compound on/off-road tire. I could even get 30-40k miles on the TSL super swamper's I had on my Suzuki Samurai. Their must be a bike tire that last and still is good for off road use. Also the only time they tire spins is in loose packed gravel and mud as its that time of year.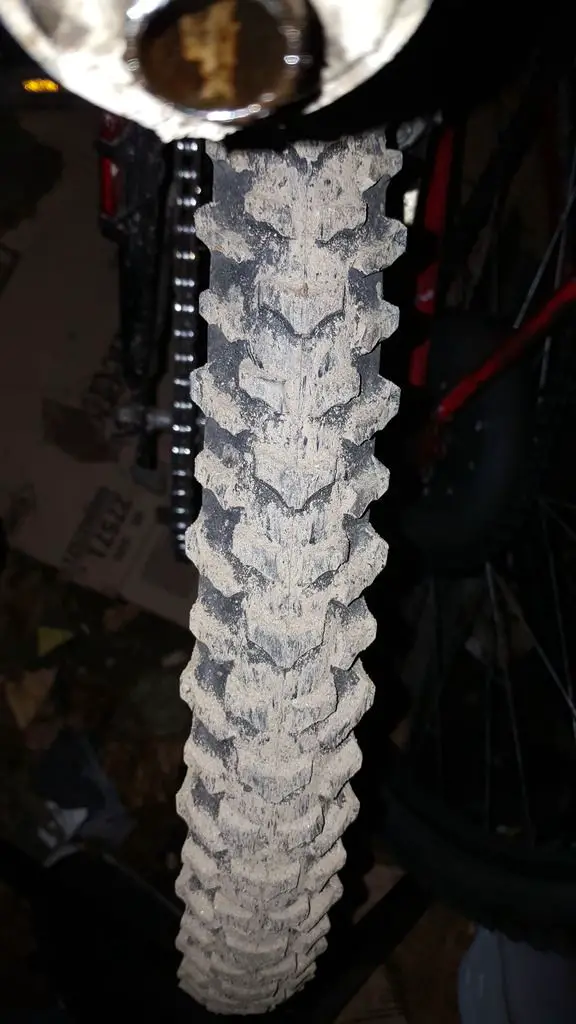 Here's a pic of the front tire that has hardly worn at all in the same distance.