Score a nice deal on some Huffys today..
all have excellent straight wheels, excellent original parts front to back with a couple add on parts.
no dry rot on tires all hold air, good seats.
Three are 26" and one is a 24" and all have the wheels with 12ga. spokes which I like.
I know some hate the cranbrooks and such, but I've had geeat service from my old 2010 Huffy so Im not scared of them at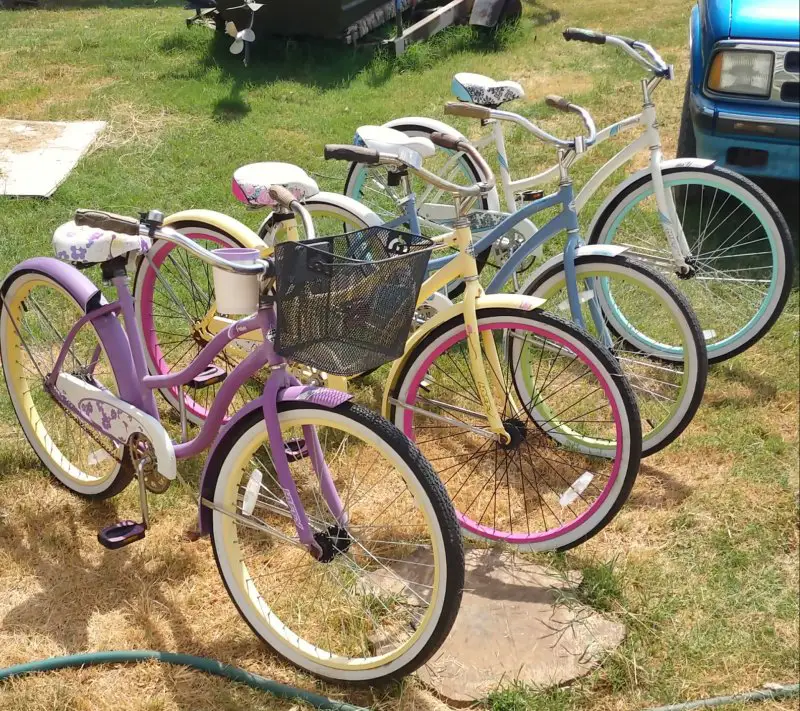 all..lol
I'm thinking I'm gonna turn at least a couple of them into a boys bike so I can in frame motorize them.
I'll take all the wheel hubs apart, clean and then pack good with a quality tacky grease since thats how I've kept my old huffy coaster wheel working good for all these years, proper bearing tension and lots of quality tacky grease keeps them running smooth and cool in my experience.
All four of these bikes out the door for $150 total/ $37.50 each.
Heck the wheels, tires and tubes are worth more than that to me...lol
Anyway, if you hate the Huffy bikes thats kool.... just move along, but I just wanted to share my score on these bikes today with anyone else who might appreciate and enjoy finding a deal like this also.
Take care and happy safe riding my fellow motor bikers... protect the head and keep the shiny side up..