skip the first paragraph if you don't wanna read the background info about the wreck and get to the problem.
I've had the the kit installed and running for over 200 miles, but about two months ago I was going around a turn (a little too fast) went across some dirt and wiped out! So I got up and sat on the curb for a bit and my foot was *really* killing me (broke 4 bones
). I managed to get the chain lined up even though the crash bent the left rack mount... the right one was OK due to my reinforcement I added. It cranked right back up and idled great and drove fine all the way home. The next day I had to go to my dad's where my tools were and it ran fine then also. I could not get around to messing with it for a while because of the pain/etc so it sat in the garage waiting.
This past week after it sat for two months I got the rack mount straightened and reinforced and tried to get it to run and it would not idle. It used to crank without even putting the choke on and idle smooth as butter. Now I have to adjust the throttle screw in so it was always pumping more gas just to get it to idle with the choke on and runs horribly almost stalling, or trying to engage the clutch(centrifugal auto) due to higher revs.
When I try to switch the choke off it revs really high then just dies quickly. I can crank it with the choke off and pump the throttle and get it to go but must keep the revs up or it will die. At speed it runs ok, not quite like it used to but OK...same avg speed(29-31 flat road). I tried to just run out the problems and rode it for ~50 miles on a long trip... But it still behaves the same at idle.
I've removed and fully cleaned the carb 3 times now
Tried cranking without the filter
And tried without the filter and muffler (in case of back pressure/etc)
Removed the plug it was black and looked like it was not firing to the tip but down into the plug near the insulator so I replaced it.
Greased the clutch bearings
After all this it still runs the same: OK at speed, will not properly idle
I pulled the valve cover to check the valve clearances but don't know what the specs are supposed to be...
What I measured was: Intake - 0.008
Exhaust - 0.016
Any help greatly appreciated...can't figure this one out!!
And because everyone (me included) likes pics, here ya go...
This is on my Forge Sawback 7xx Full-Suspension mountain bike!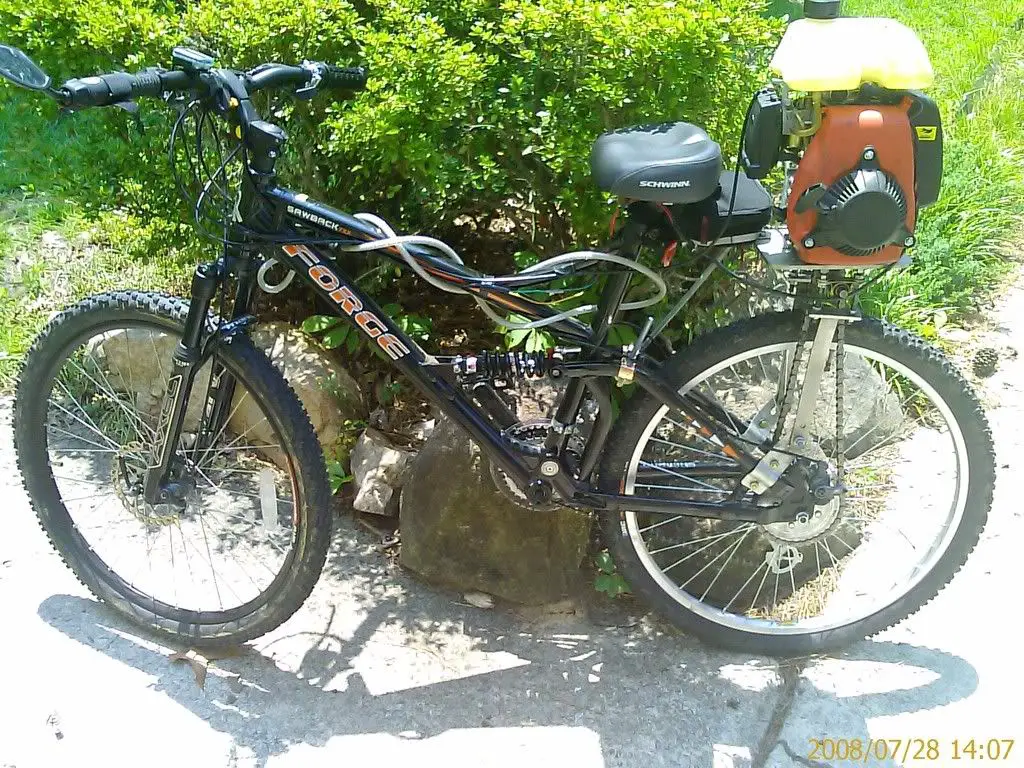 Here you can see the left support for the rack is bent...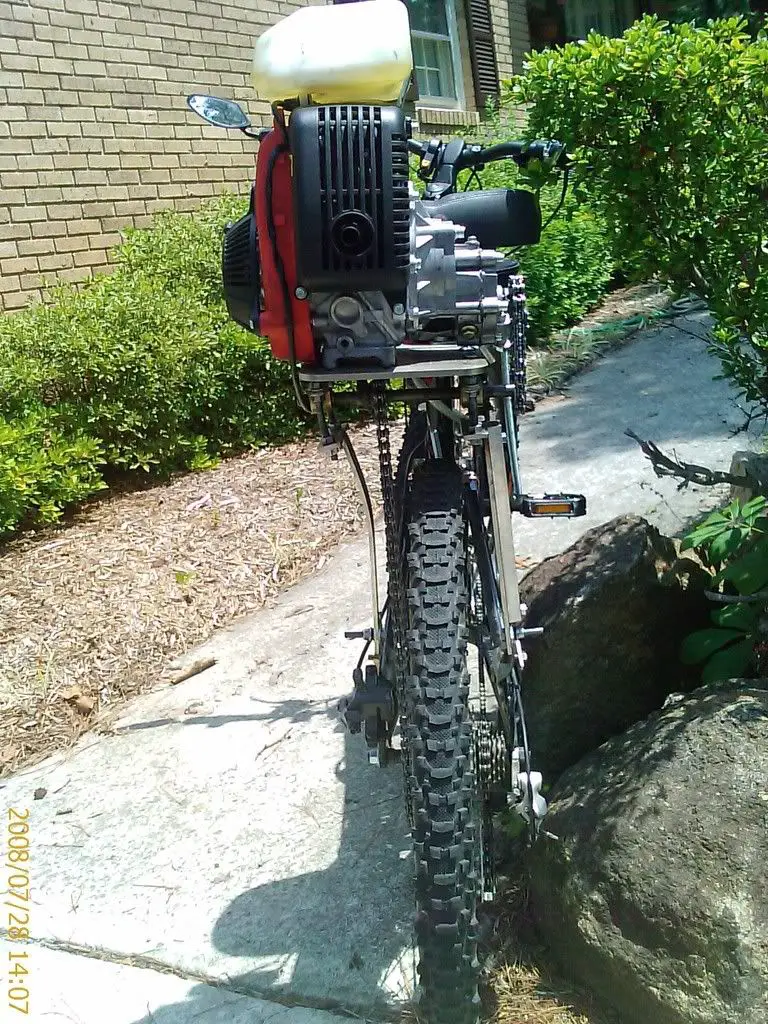 Closeup of bent rack mount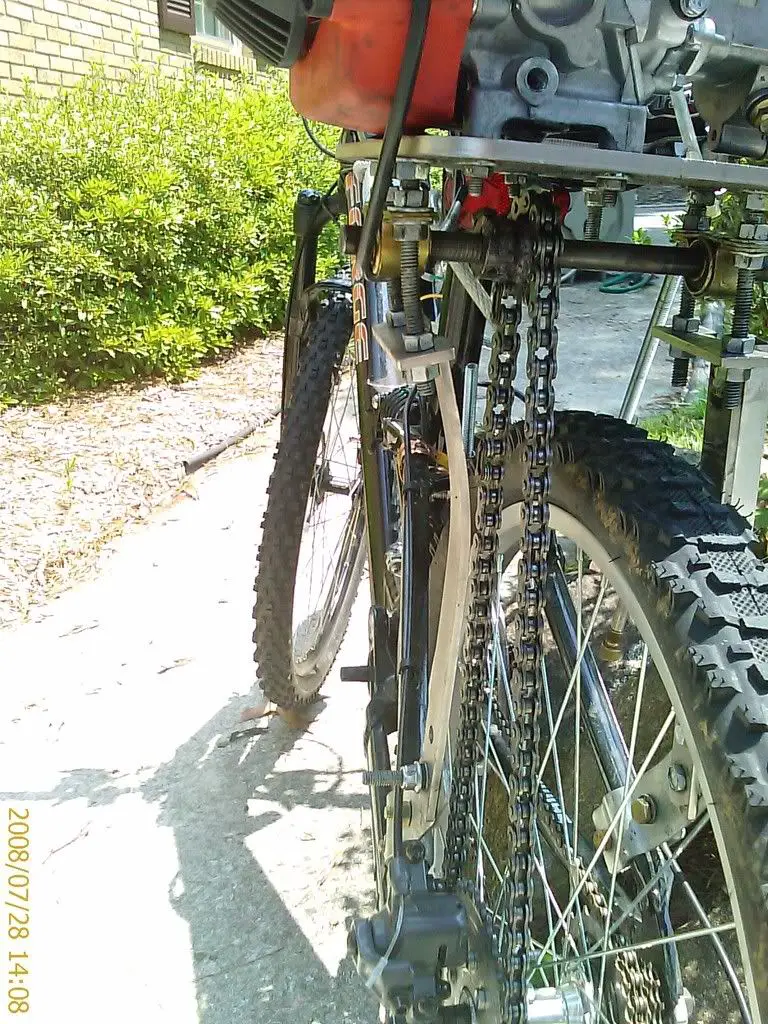 Last edited: