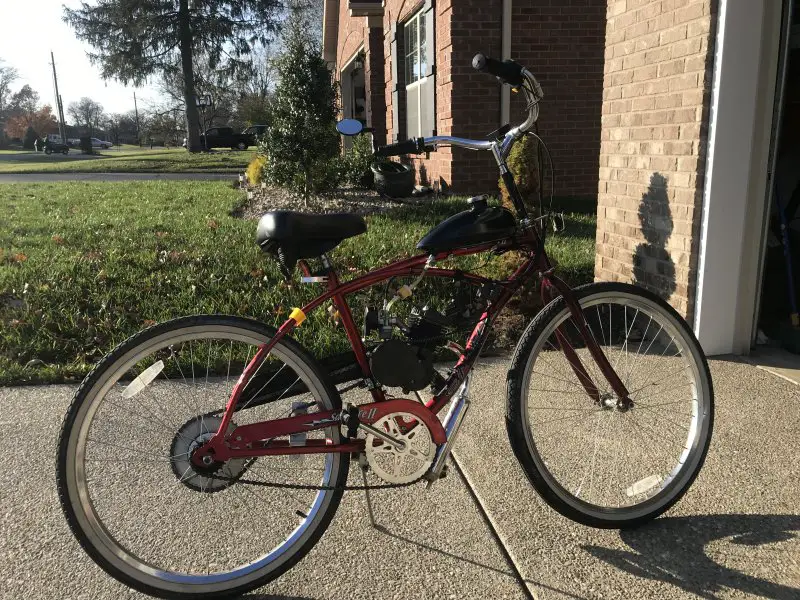 The weather is gearing up to get colder around here (Louisville, KY) and I was wondering a few things. I just finished my first build and just wrapped up my second short ride on it, loving this thing so far! My questions are...
1. What is the best procedure for warming these little Chinese two stroke engines up before riding? And how do I know if it's warm enough to ride or open the throttle wide open?
2. What ambient temperatures do I need to look out for and let the engine warm up more than normal? As in how cold does it need to be outside that I need to pay attention to letting it warm up enough?
3. Is there an inexpensive way to monitor my cylinder head temperature besides buying one of the $40 thermocouple spark plug washers? Would a grill thermometer with a probe rigged the right way display an accurate enough reading on the head?
And I attached a picture of my bike because I'm pretty proud of it, it's not beauty like many of your all's on here but I'm learning and loving the hobby so far! Thanks in advance!
Kyle