This time, we're going to finish it. Yeah, I'm looking at you @MrKitty :alien: Here is the quick and dirty:
I have a pocketbike engine mounted midframe in a 2018 Fitbike Augie BMX. The primary objective is to ensure pedal power and NOT modify the frame invasively (no welding, boring, etc.). The pic is below.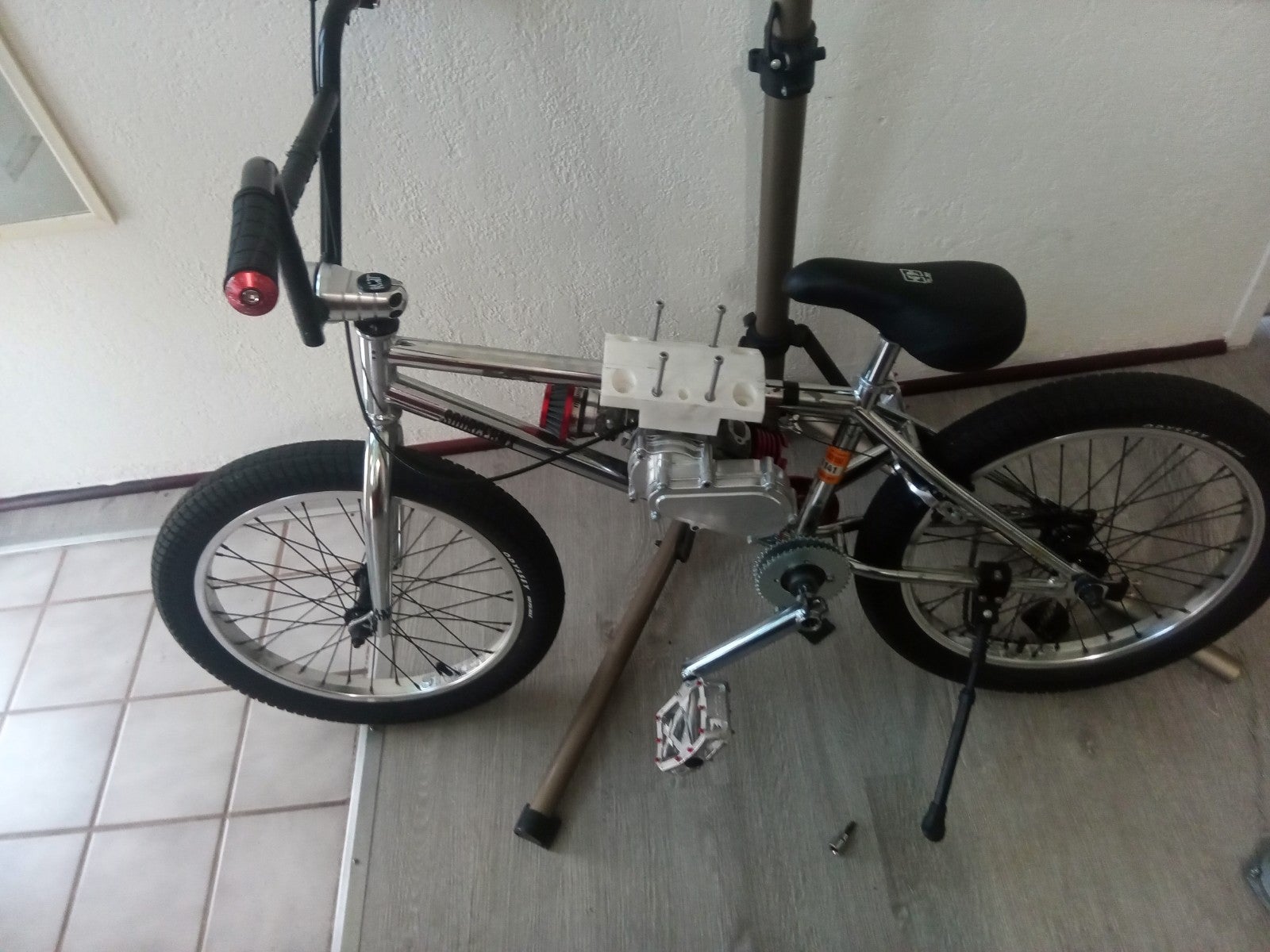 Here is the reduction hub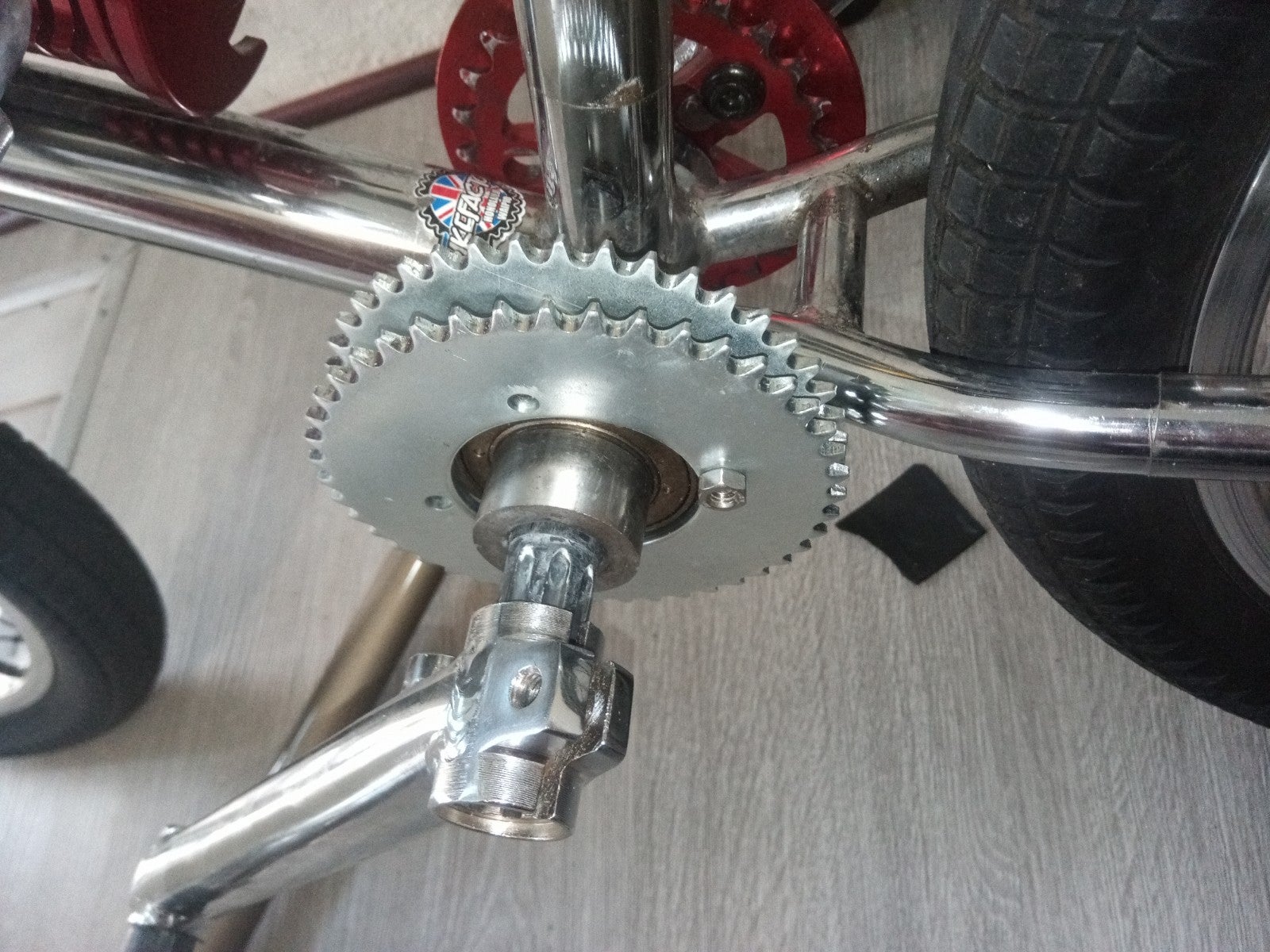 I have a couple of rapid fire questions for you guys as I go through the project.
1. The topmount holds the static engine very well. I have yet to test it when the engine is running. Because I don't have a throughbolt going through the mount and into the toptube, clamp force + strong friction force is the only thing keeping the engine from riding up and down the toptube. Do you guys have any ideas on how I can address that?
2. I have access to a drill press but I need some help for the rear sprocket adapter. What is the best way to align the holes of the sprocket adapter to my rear sprocket? I want my holes to be as close to perfect so there isn't any wobble. Pic Below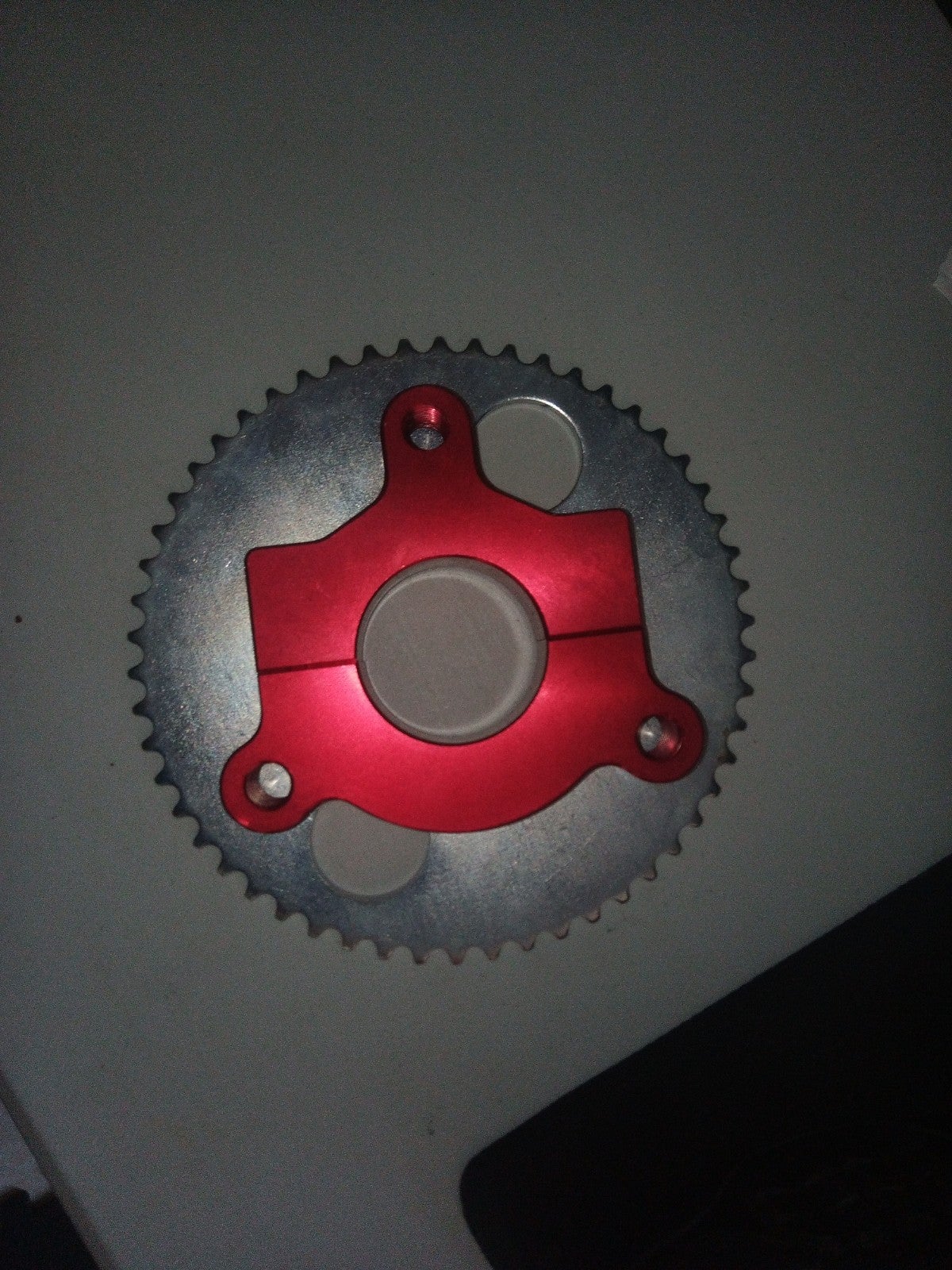 3. Does anyone know what kind of oil/fuel ratio works best for their pocketbike engines? Also, what lube do I need to put between the piston and the cylinder block? I've seen people lube it up but Im not sure exactly what's being used...
Thanks for all your help gents! I appreciate it. I'll be ordering in a few more parts to fix up my engine and hope to run it next week. Let me know if you have any other suggestions.