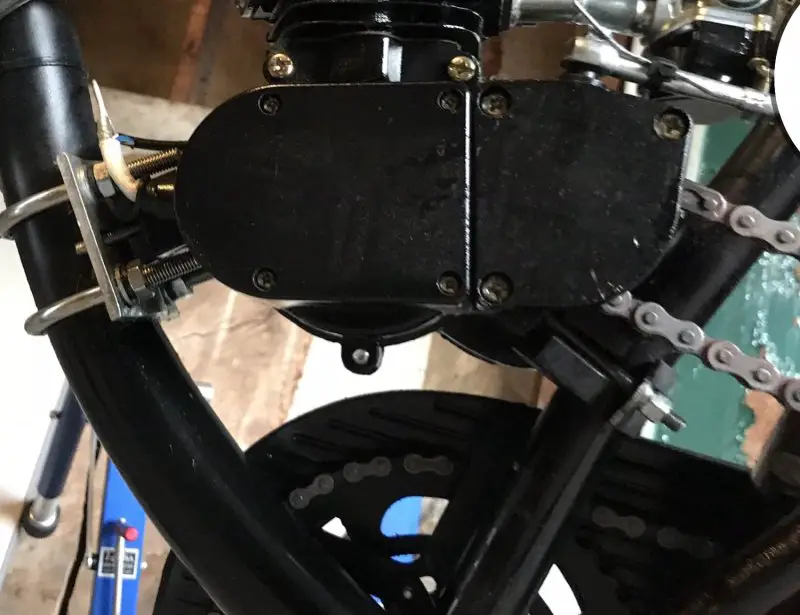 I bought a bike with a kit on it. It appears to be the typical 80cc Chinese kit. The previous owner only rode it a few times so I'm breaking it in.
It has a leak that seems to squirt oil over the drop tube. It is coming from the bottom most bolt in the photo. It sprays towards the front of the bike when I'm hitting the throttle on rides. Not so much on idle. It's not coming from the carb.
I'm assuming this means I need to take the head off, and then work down from pistons. All this assumes I can just replace the gasket. I don't see many youtube videos of bottom ends. Do I need special tools? If I had a secod motor lying around, would it be better to use that? Which gasket would I need?