Dec 19, 2011
1,317
190
63
58
It has been some time since I've last built a 4 speed freewheel. Several on here have complained about the gear ratios being too close together on their shifter builds. The 4 speed freewheel is an easy and affordable way to widen the range between the ratios. It'll also helps to reduce cross chaining.
I used a Shimano 2 stage 6 speed freewheel hub that uses a lock ring. There's also a special alignment spline on the hub.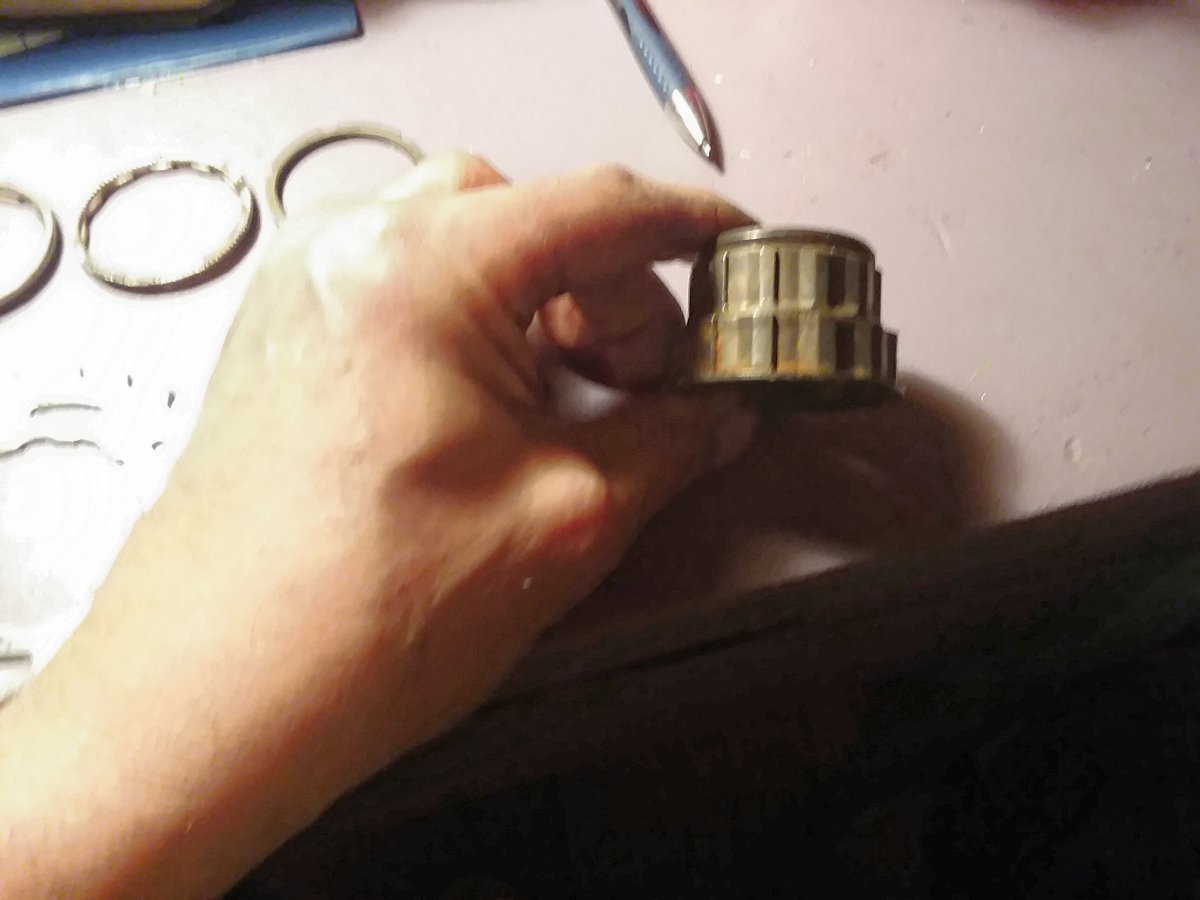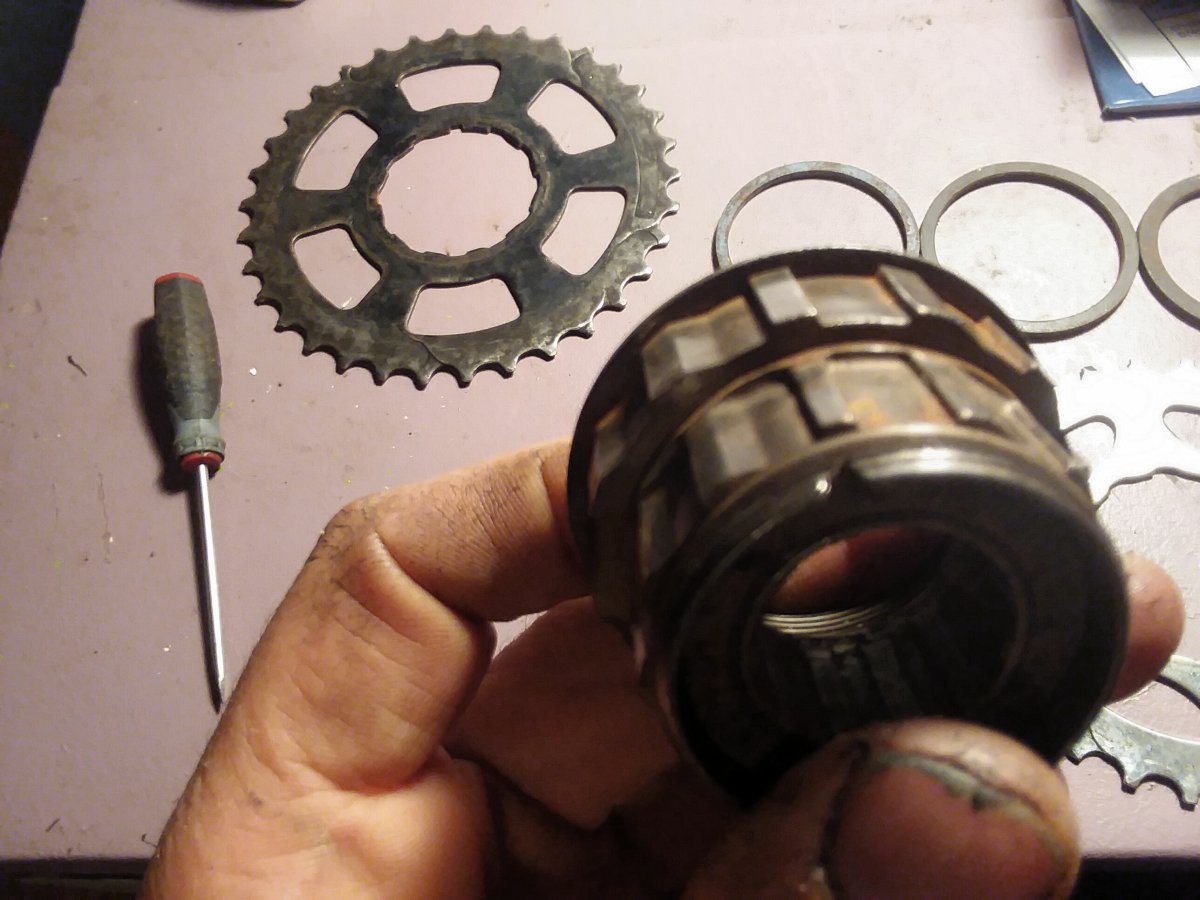 You'll need a 34t cog off of a SunRace 8 speed 34-13 freewheel. On the 34t cog you'll have to cut an alignment notch in it.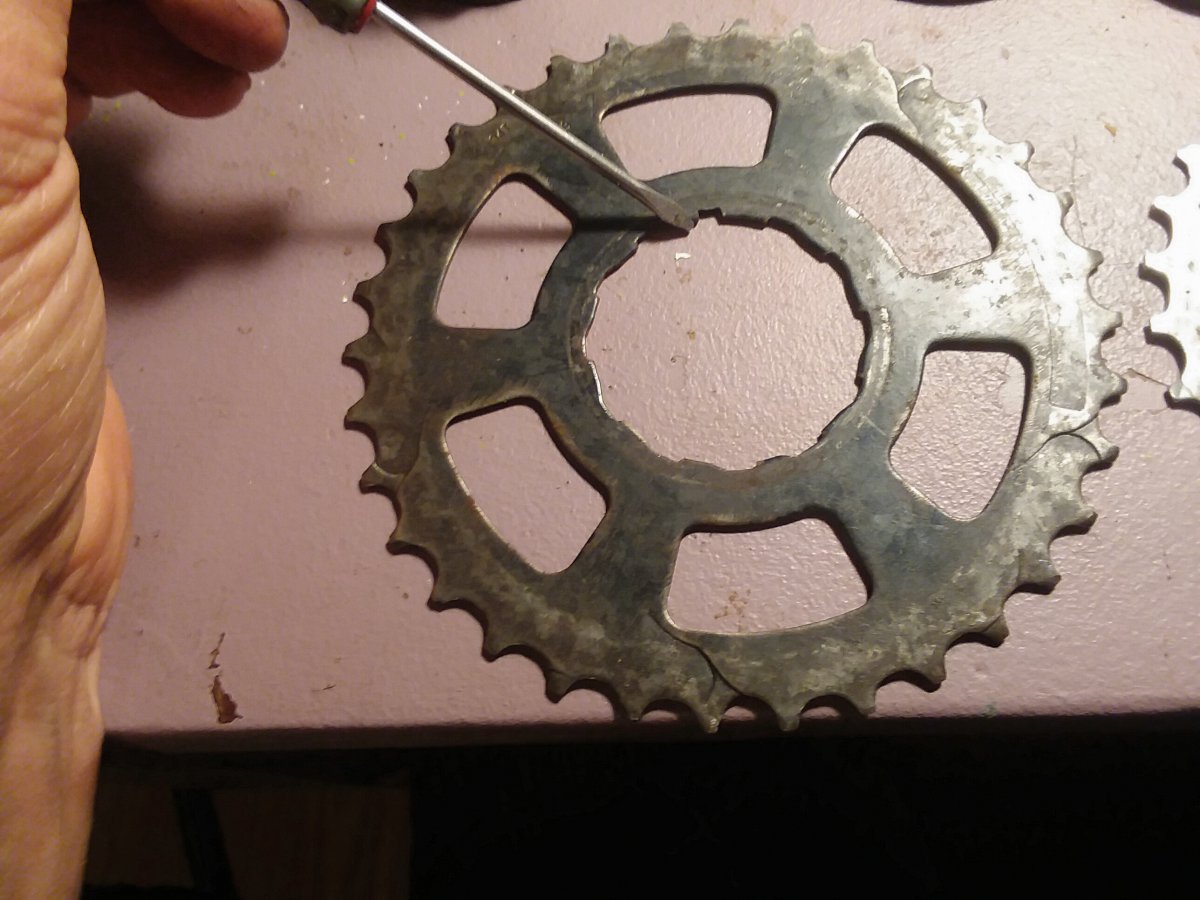 Last of all, you'll need to grind the teeth off two 14t cogs if using a Shimano 6 speed 2 stage hub. If you're using a Shimano 7 speed 2 stage freewheel hub then you'll have to grind the teeth off of three 14t cogs.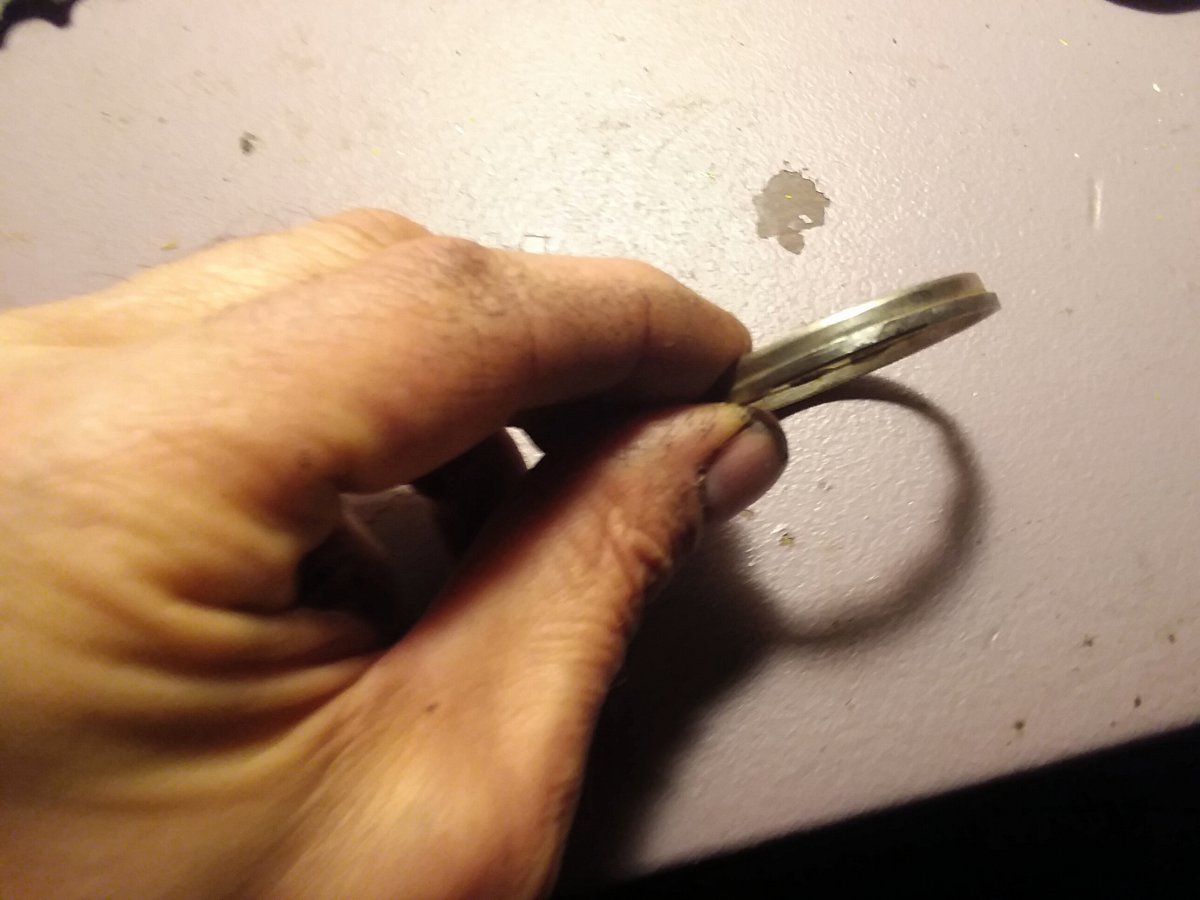 Last edited: