Dec 19, 2011
1,317
190
63
58
I'm currently building a Schwinn Sidewinder. The bike will use a Staton Inc triple chainring shift kit. The engine is a RS 35 using a 18.75:1 reduction gear box. The gear box to shift kit ratio is 15t:44t. It'll drive the following chainrings 28,36,44. The custom made 7 speed freewheel is (34,28,24,21,18,15,13). The only time chainrings will be shifted is when either using sprockets (3) or (5).
The shifting works like this:
Steep hill climbing/ load pulling.
1(1-3)
Around town general use.
2(3-5)
Open road use.
3(5-7)
This'll be 9 non redundant gear ratios. Cross chaining will also be eliminated. Thus reducing wear on the components.
All shifting is done with the left hand. The trigger shifter controls the front 3 chainrings. While the twist shifter controls the rear 7 cogs. Tweaked all the adjustments and the bike is shifting great. Eventually I'll put a longer lever on the brake. The reduction range is 66.79:1 to 16.25:1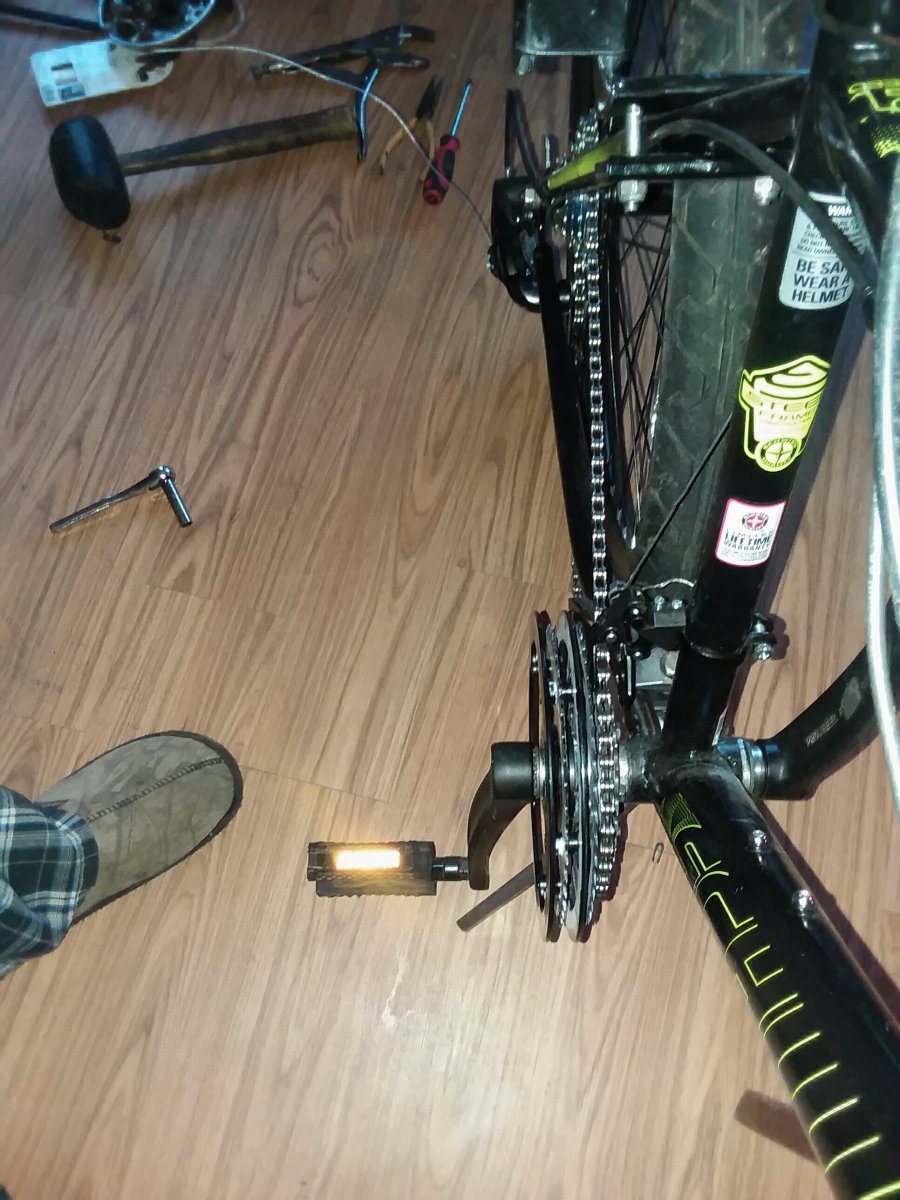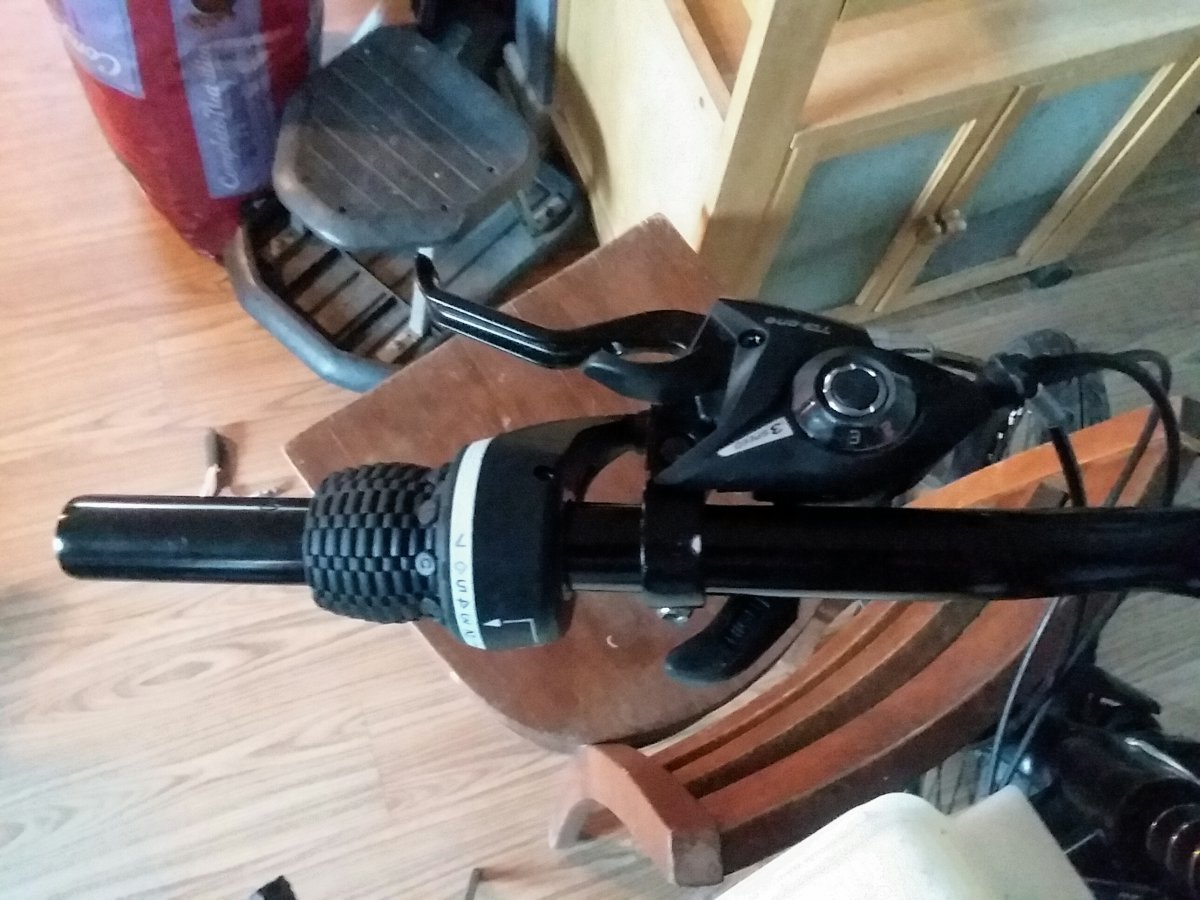 Last edited: