My old Huffy build described here
My motorized bike - Bob Is The Oil Guy
. That bike was just plain wore out, no longer worthy of a fine Chinese motor.
Ordered the Moon Dog on Ebay for 107.50 and when the bike arrived it looked like Fedex ran it over, but everything was still their. I'll post pictures of box it came in.
First thing I did was take off the fenders and trade the whitewall tires for Kenda Kross tires, these have a smooth center and knobby sides. (The front fender mount broke after 40 miles of wet weather use, it could have been really bad but it wasn't.)
Second I added the rack, speedometer and figured out the best way to mount the motor.
Third, Got the new
33 tooth
rear sprocket back from machining and put everything together.
I was able to Hit
41 mph
with a tail wind on level road and
38 mph
riding superman style.
I only had one serious problem. It was when the tensioner loosen, causing the chain to bunch up around the output sprocket and catch on housing near the sprocket. This made the back wheel lock up, and trashed the spokes. I was able to rebuild the wheel myself with the help of $25 worth of DT Swiss stainless steel spokes. Also repacked rear bearings while I had the cassette off.
A Lighting system is in the works, I have most of the stuff, it's just figuring out how and where to mount everything.
I'm using Valvoline snowmobile oil at 28:1. It's only $3 a quart a the local gas station. I looked for Citgo air cooled oil because it is JASO FC certified, but could not locate any.
Fedex just surprised my with a $100 check, It must have been the delivery guy who got me that because of how he marked it on his computer.
Vibrations aren't bad at all, full throttle all day, no problem.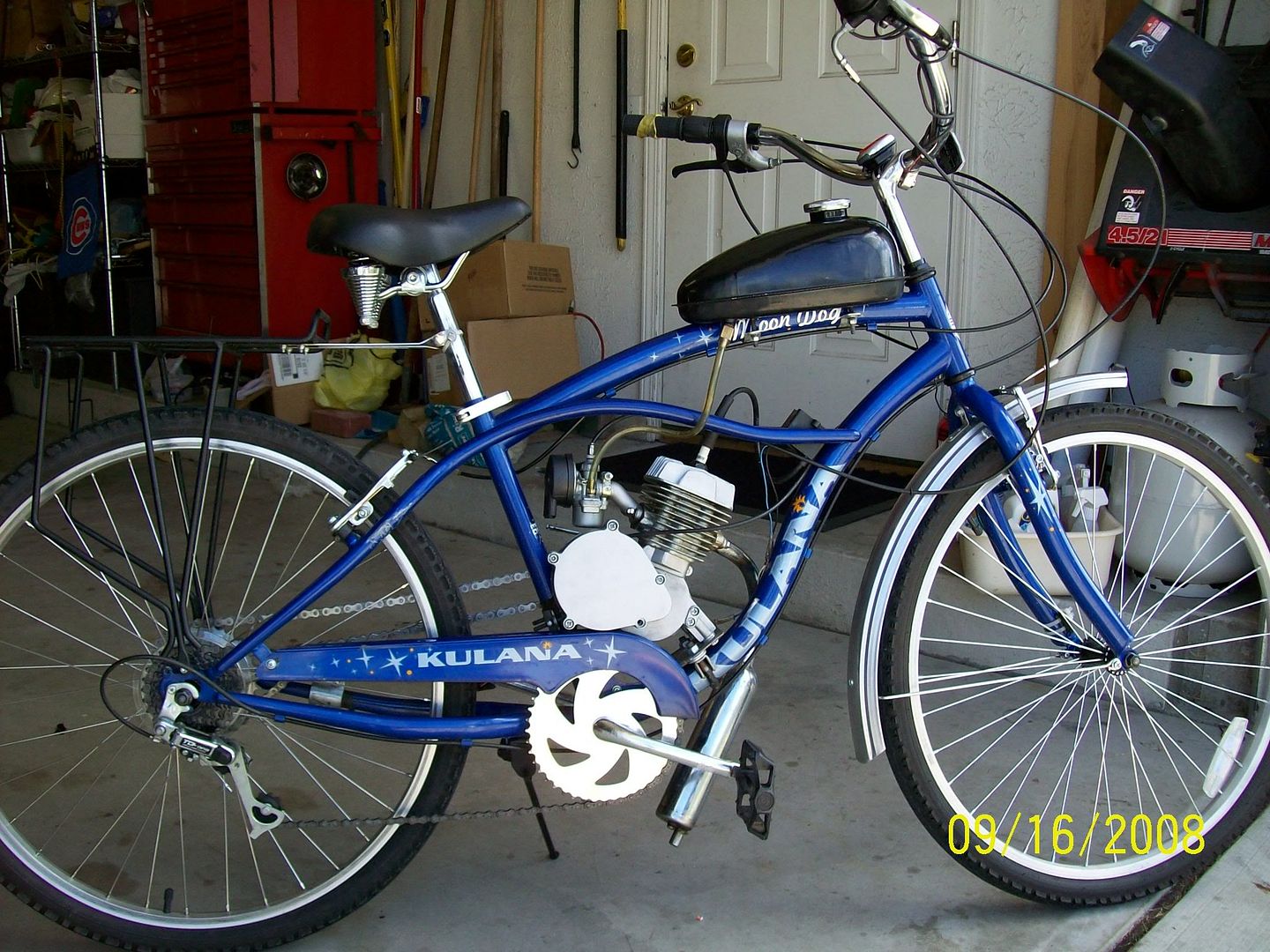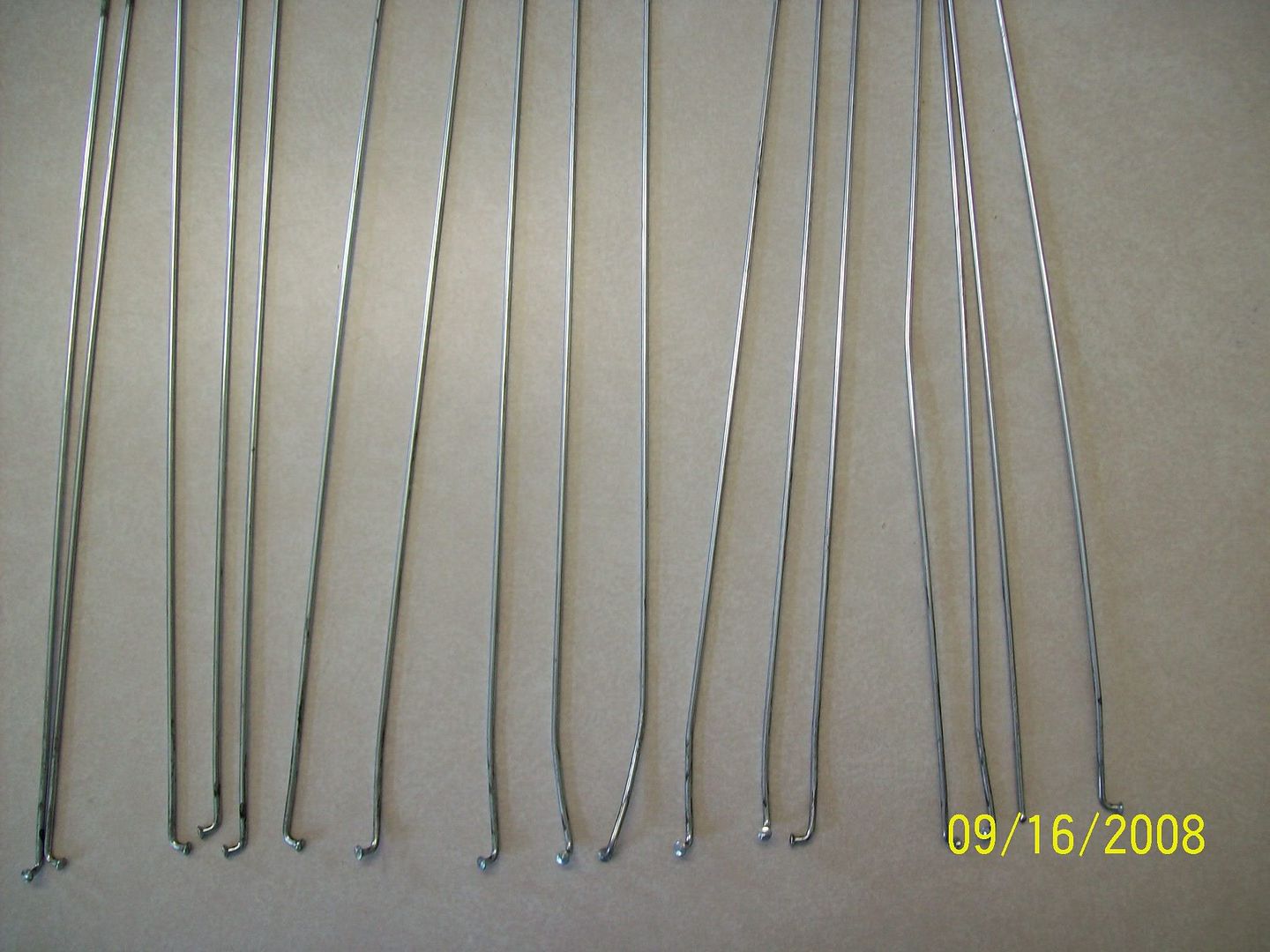 Last edited: