Hello all. Last time I was around I was trying to get a friend's bike to work and finally got it running pretty good. Can't remember what was wrong with it, though moisture causing the magneto to act up would have been most likely. Disappeared for a bit after that.
Got a new 66cc engine kit from eBay and made a bike with a Margaritaville frame from wally world. Months later, three back rims and several "upgrades" later I figure I want to look inside and improve what I can. That's where the thread also comes in.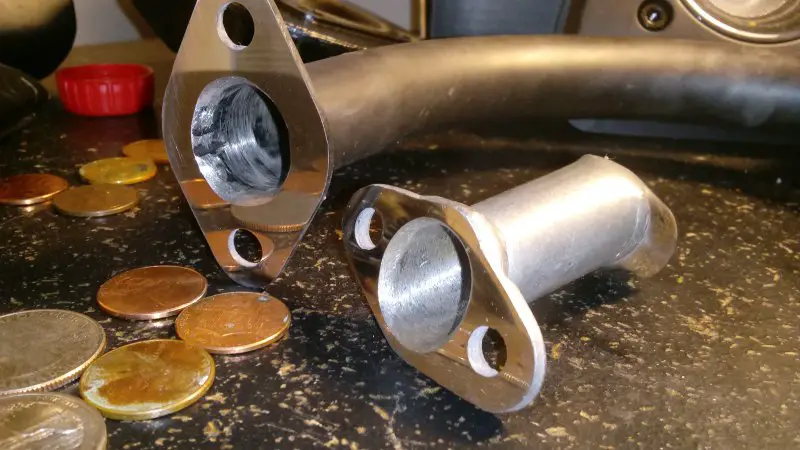 Tried both a normal Z intake and a short CNC performance intake with port matched intake and exhaust gaskets. Both setups had o rings. The Z intake was left Dremel grindstone rigid and the short intake is stock CNC surface. The short intake seems a little bit better in the short to mid range, the throttle response also seems a hair or two better. Top speed didn't change.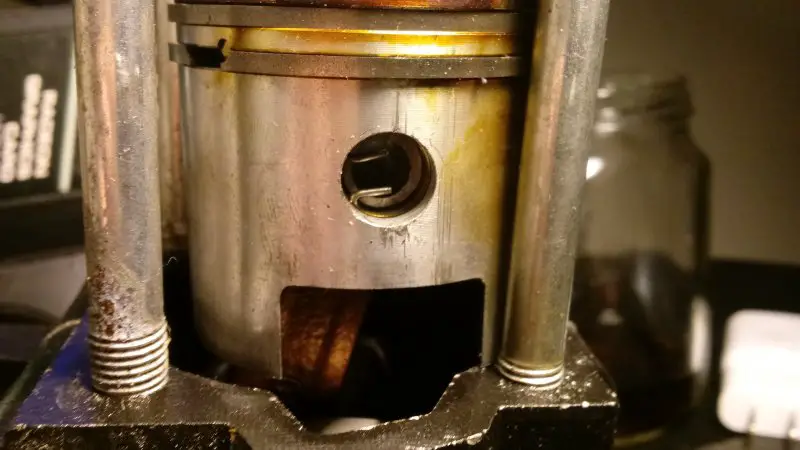 Wrist pin and bearing were replaced. The bearing was switched with a Stihl 028 and the wrist pin with a 2mm shorter one that Jaguar has posted on one of his website's pages.
The transfer ports when I looked inside had several ridges that basically made a window when going into the cylinder. These got trimmed off and the edges were angled as best possible without grinding on the cylinder itself as I don't want to accelerate the plating flaking off. I couldn't tell much of a difference with this modification which seems odd to me.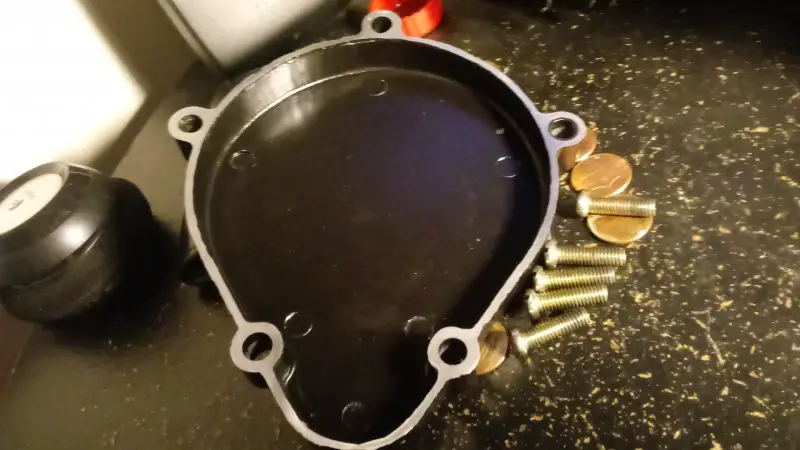 Lapping was done on the clutch cover, magneto cover, cylinder to head surface, exhaust, and intake surfaces, as well as 2000 grit on the middle of the cylinder head (expansion chamber seating area). A copper coated exhaust gasket and a copper head gasket were used. This is only about half of what I wanted to do till next time, though the amount of heat that transfers out to other areas is much better. The engine spreads the heat out much quicker and allows a larger area for heat dissipation.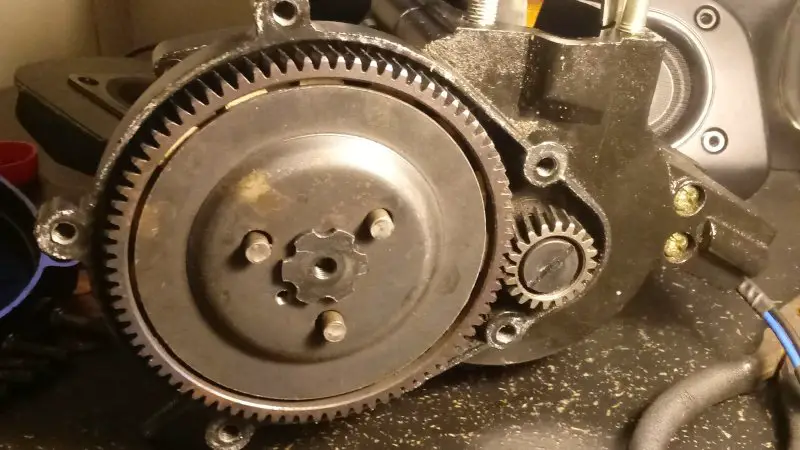 Going in to inspect the clutch pads for wear.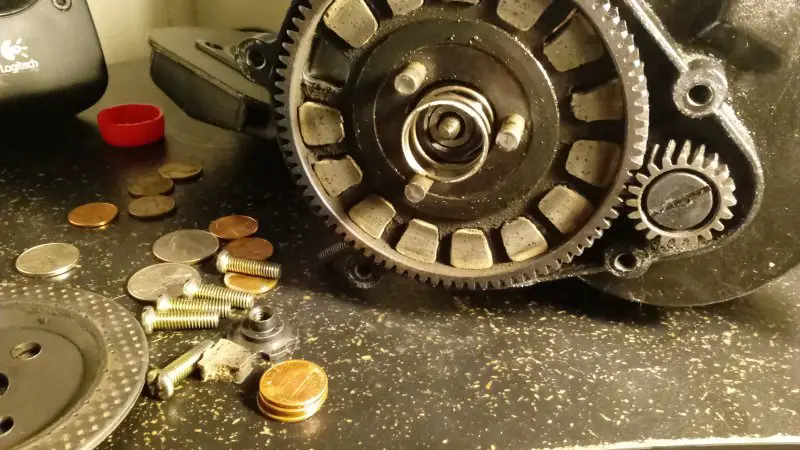 4x pennies for scale. This is after a few months riding. Both the clutch area and the magneto area both had to be cleaned as there was a small amount of build up.
Last edited: