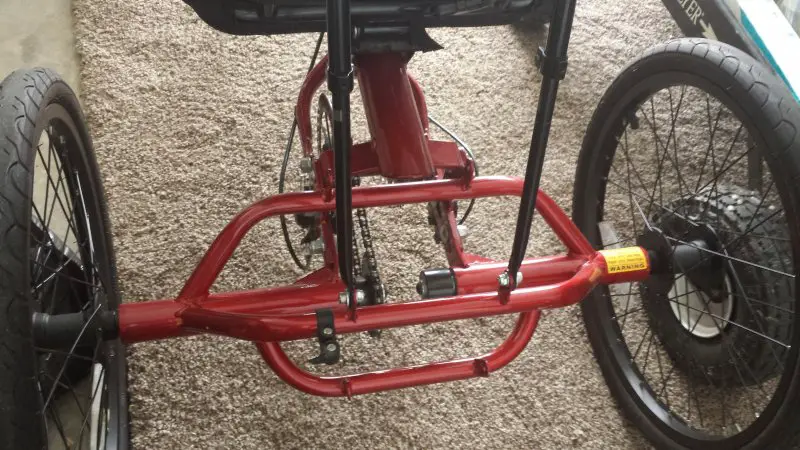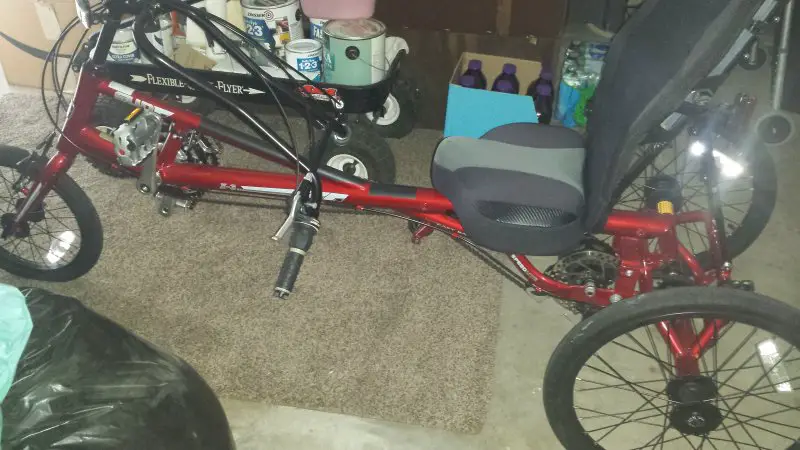 Hello I need some help to get started. I have some questions that maybe you guys can help me answer and give me some advice.
I have a Sun recumbent trike that I want to put a motor on. I am a recent right leg below the knee amputee. I only mention this because I want a motor with electric start.
To start with I would like to get a 6 or 7 horsepower four stroke engine with electric start 12 volt.
My next question concerns what type of clutch and chain size and sprocket for the wheel. I am confused about what to buy I think good quality would fill the bill. I am guessing the rear sprocket would bolt onto the spokes of the wheel. Also lastly besides the engine would there be a place that sells what I need as a One-Stop shop. I know there's other parts to buy and there are a couple of companies that sell kits but no electric start. So any advice you all can give me would be most appreciated, thanks.
Last edited: