Here is my clutch shaft, and man, it is ruint.
If you were look up fubar in the dictionary, a picture of my clutch shaft should accompany the definition.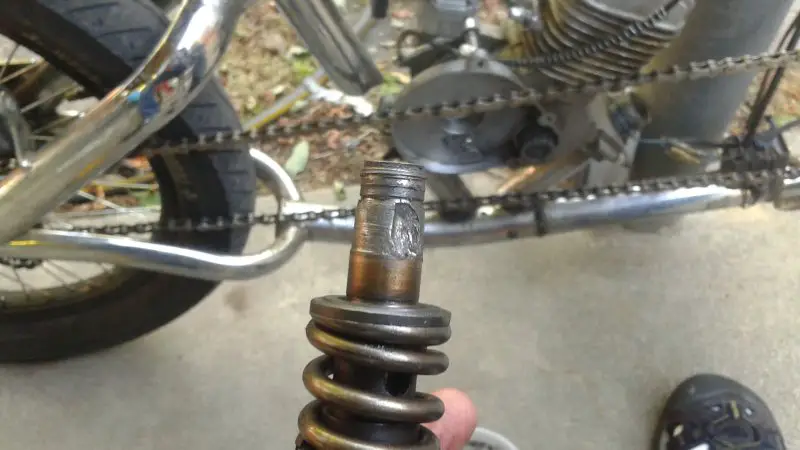 I mean look at the woodruff (shear) key slot, look at the threads.
The motor had been a little noisy over the past few days, but worked "fine" on my way to work. Started normally after work, but almost immediately began to act as if the clutch was not engaged. Opened the cover and the nut fell out, washer was chewed, no key.
Anyway, i have a new shaft on the way and hope to put it back together this weekend.
It came out pretty easily, i did not even bother to take the engine off the bike:
covers off both sides
rod and ball (throwout) bearing out of shaft
screw, "flower nut" and clutch plate removed
large punch on the chain sprocket side and a couple of taps with a three pound hammer and out it came.
bearings feel fine so i'm re using them.
gotta find my gear puller to remove the big gear.
prolly gonna put new clutch pads in while it is open.
Looking up info on this site i see I had a similar problem on this bike back in 2011, and i apparently made a "temporary" fix then, ha!
el