Hey guys. Wanted to show off my current build:
It started off looking like this: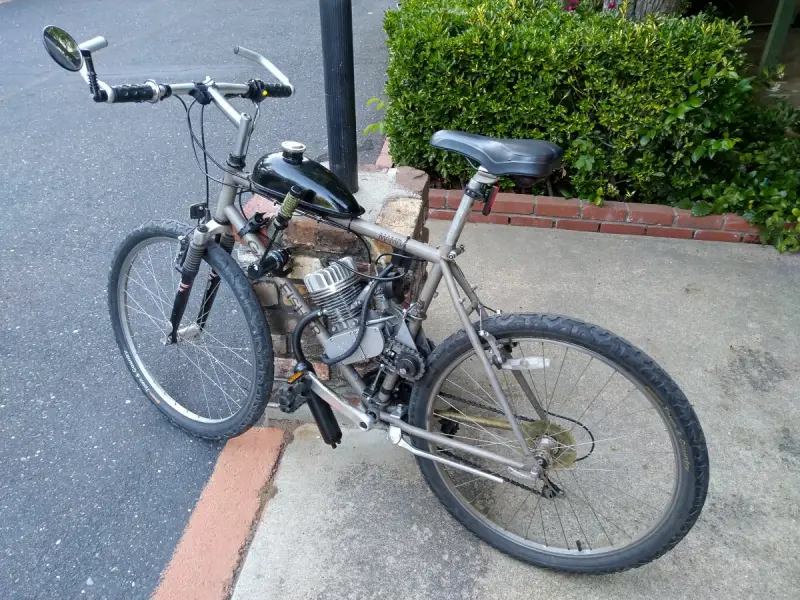 But then this happened: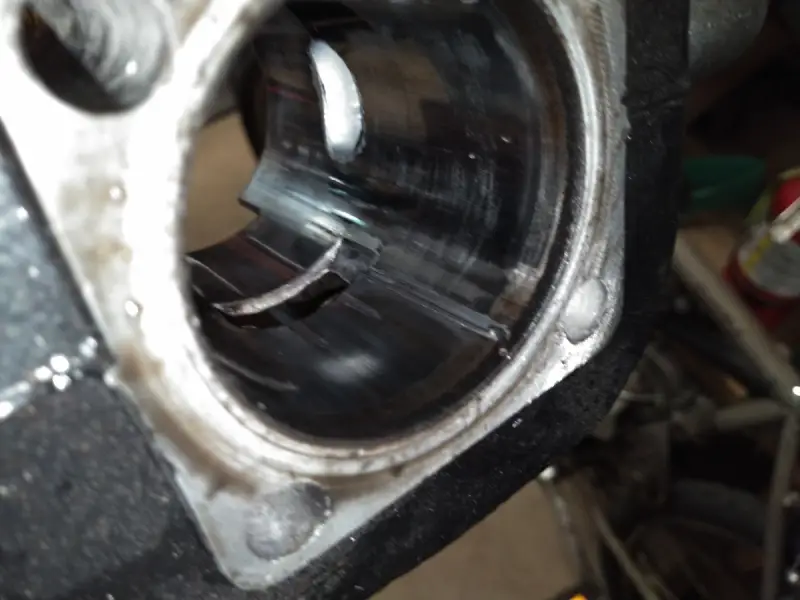 So one thing led to another, and now it looks like this.
Still a couple little things to button up, but she should be back on the road real soon. I also have a whole electrical setup ready to go on, but I'll leave that until after it's running.
Mods list:
-Monark Type II springer fork with disc brake adapter
-TRP HY/RD hydraulic-mechanical brake caliper with 160mm rotor
-No-name billet aluminum head
-No-name MZ65 replica
-DIO reed valve
-19mm OKO carb (a genuine OKO, not a knockoff)
-Windowed piston
-Sick Bike Parts shifter kit
-Sick Bike Parts front motor mount
-Cloud9 springer seat
Further plans:
-Different gas tank, probably a Whizzer tank
-Sturmey Archer internal gear hub, for a couple reasons: The ratios on the seven-speed derailleur are really close together, and I've been screwed a couple times by the chain coming off and either tying itself in knots or snapping. With an IGH, I could run a stouter chain that would stay in place. Also the rear rim brake isn't really giving me the warm fuzzies; it was barely adequate with the stock motor, and now it's not a stock motor anymore. I'd rather not mess with adding a disc caliper mount to my frame, but based on my research, a 90mm drum brake should be an upgrade.
Last edited: