Has anyone here run dual carbs on a "Y" intake manifold?
I'm using a 47cc pocket bike motor for this build.Its been ported, polished and I flipped the head and added a header pipe. I figured that it's now ready for an ignition and carb upgrade.
Sure I could just go with a single carb and performance intake, but I'd rather try to use dual carbs on a Y intake. It would look awesome on my bike (fit well) and would hopefully be a nice performance gain.
I figured I could buy this intake, cut the pipes down to size and weld on the proper carb mount flanges.
I'd have to use two smaller carbs (or carbs with smaller jets), as well as dual throttle and choke cables. Or maybe an adapter to split the cables. Would I need to swap out the reed valve?
Is there anything else I'm forgetting?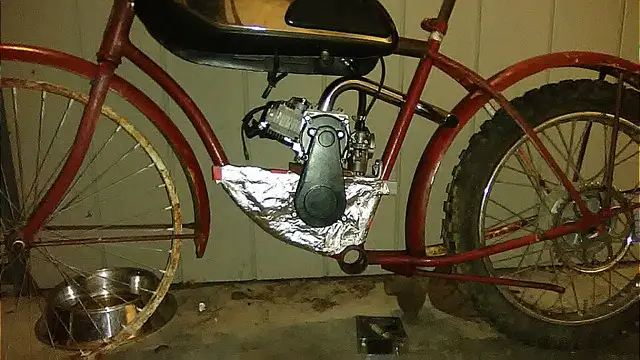 Last edited: