2 new pistons 15/16" to top of pin hole
2 sets and 1 spare piston rings
1 new style cdi
1 new and 1 used cdi both work
New and complete honda dio intake with 2 dif styles of reeds, I believe it might have been Naruku brand.
SBP exhaust manifold-used
5 exhaust gaskets
New 38mm short rod crank rebal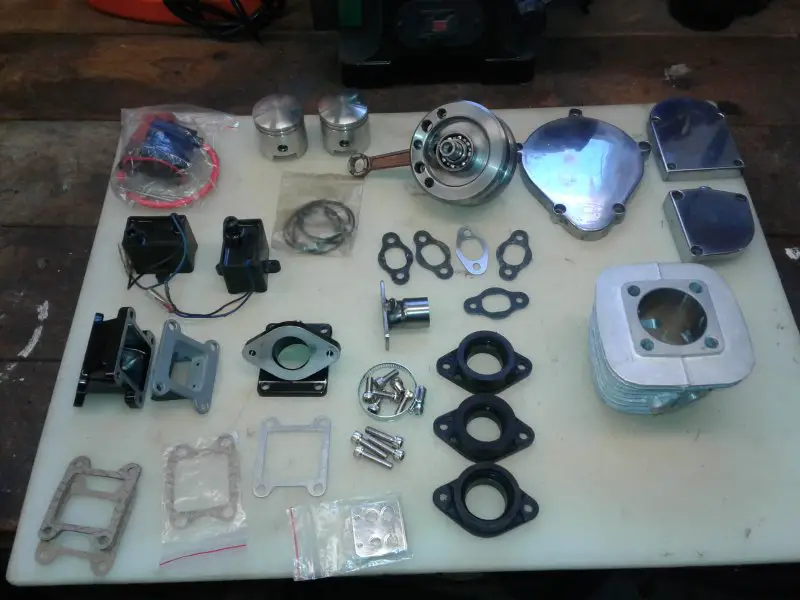 anced with new bearings
OEM case set polished up-used
3 intake manifolds with 60mm c-c bolt hole pattern, will fit carb with 33mm x1pc and 35mm x2pc
New cylinder with chamfered and tidied up ports with 32mm intake bolt hole pattern.
PM me an offer need to clean up shop. Shipping extra, thx.