I was having a sort back through my photo archives today and I found these two pictures I lifted from a local auction website some years ago.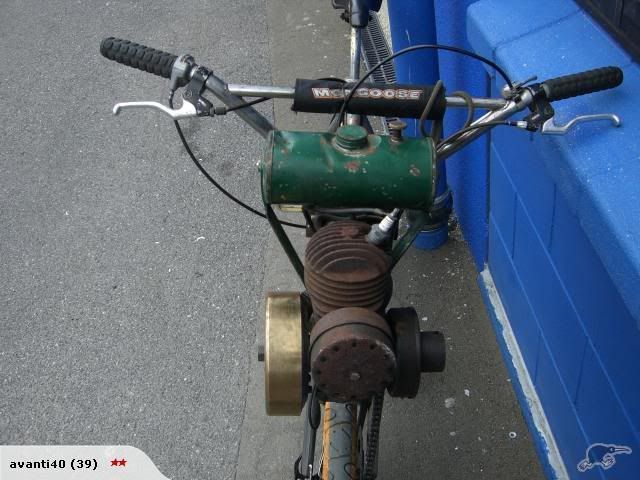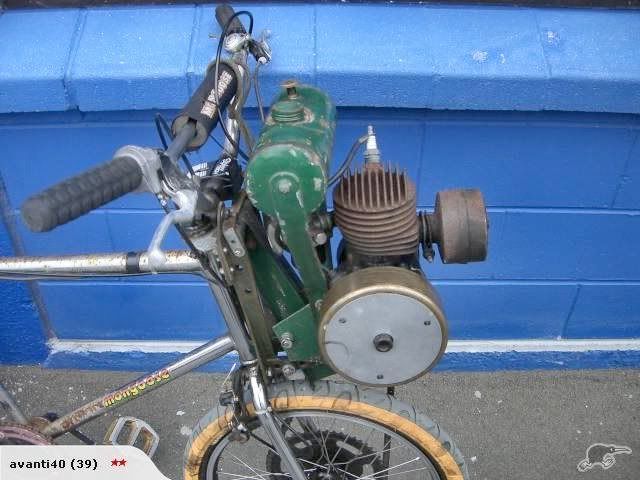 As far as I've been able to discover the sprocket adapted to the front wheel came from an unknown brand of exercise cycle. I know this because I found one down at the council recycling depot and lifted the identical same sprocket from it. There was no brand marking on what was left of the exercise machine unfortunately.
The layout of the Villiers conversion reminded me of this type of vintage motorised bicycle which is why it caught my eye.
__________________
Money can't buy happiness, but it can buy chocolate which is almost the same thing

Home of the Kotanga Tramway.