I recently started building a Zeda motorsports Dio Reed engine on a Specialized mountain bike.
The build itself is complete and now I'm in the world of tuning. however I'm running into a bit of a wall getting this zed to run properly.... It has a 21mm OKO pwk carb and will ONLY RUNS WITH THE CHOKE ON. Choke off or down i can get a decent idle but it still "searches" here and there. how running it with the choke on (up) i can get it to run and up to speeds of around 30.... but it has zero power on any kind of incline. if i put the choke down it will bog out until it dies... I've put about 40 miles on it all with the choke on.... is she rich? is she lean? I'm getting signs from both worlds
pilot jet is a 40
needle is positon 2
main jet 60.... currently best with small jet. tried 88, 90, 96,100,110,115 and 125.... 125 wouldn't even turn over once...
I've played with the needle and the main jets.... nothing seems to be changing for better or worse. i thought it was rich but now I'm conflicting signs it could be leaning out...
i posted pics of my setup below. any tips would be greatly appreciated !!
problems it could be....
1. dirty carb
2. wrong jet
3. air leak
4. stock exhaust with upgraded carb
5. bad seal/gaskets
6. wrong mixture of gas currently 20:1 for breaking period
7. float bowl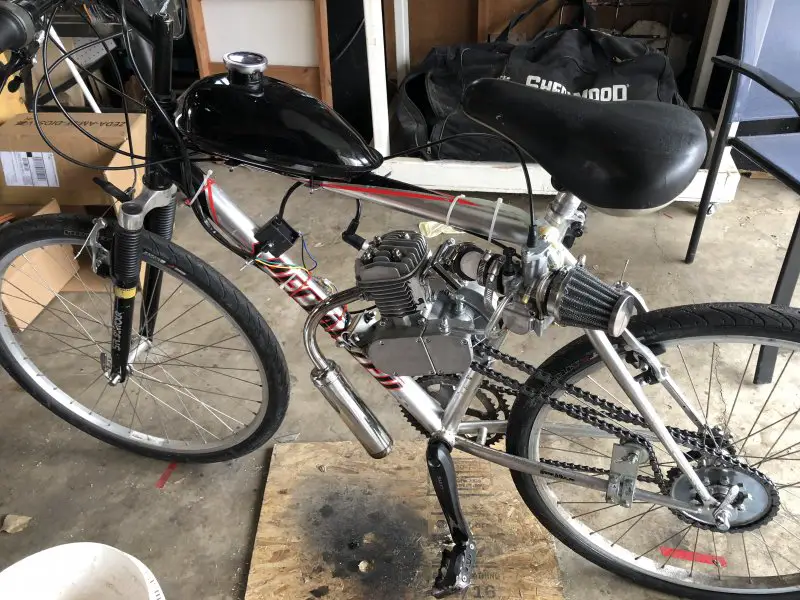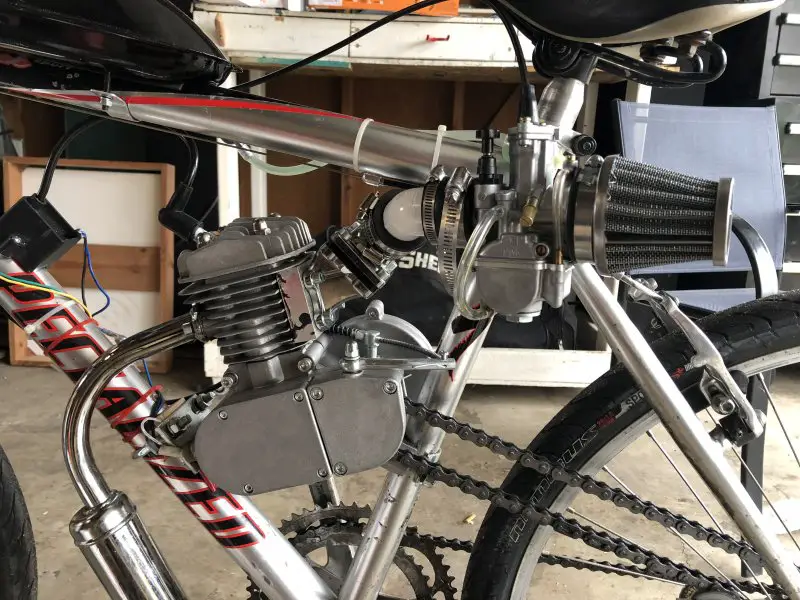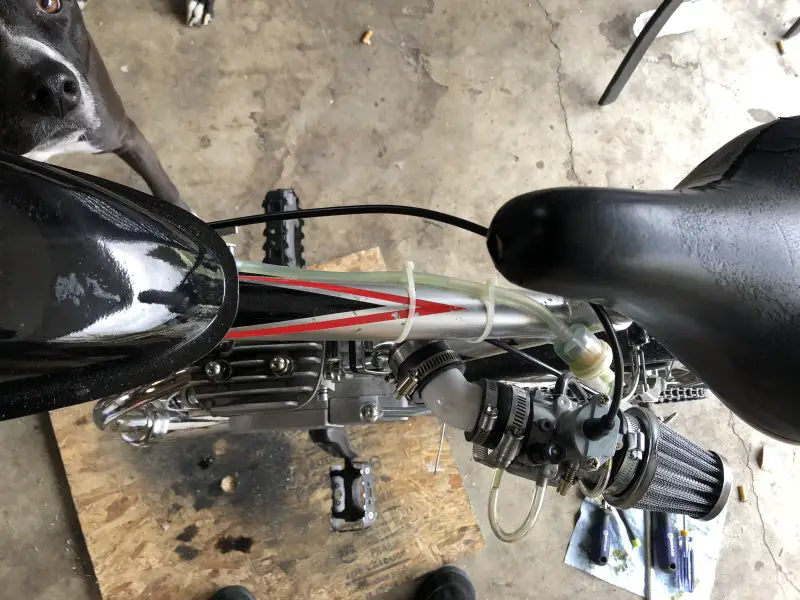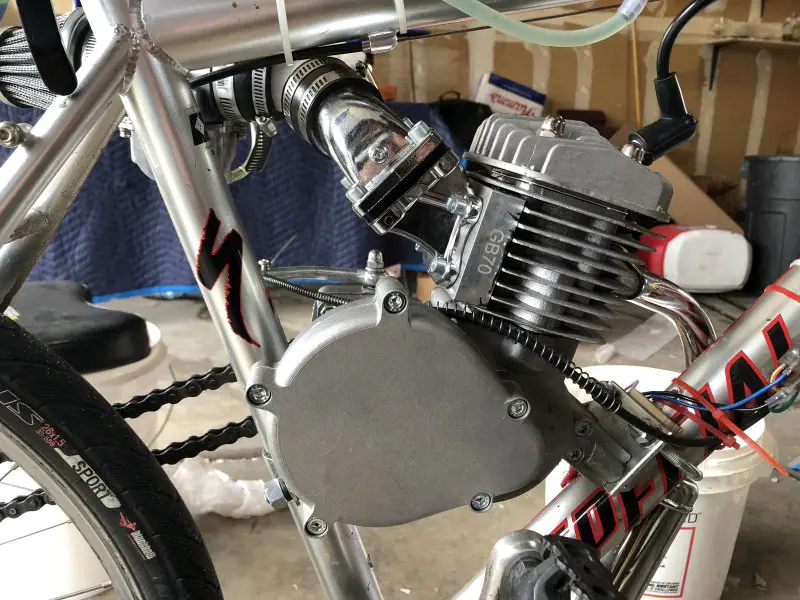 Last edited: