I really don't know how many people actually bought Huffys for their project bike but, here is a tail light hack that uses the fender mounted reflector as a light case.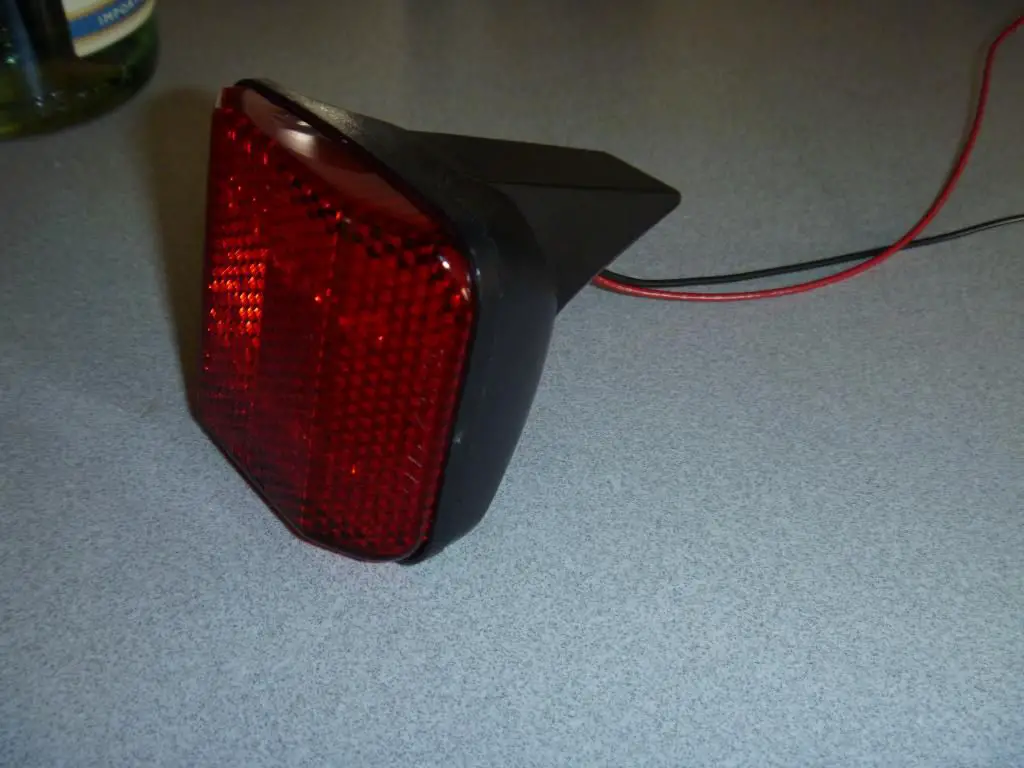 First, you need to cut the reflector off of the base. I chose to do it behind the reflector where they have the lip that accepts the reflector itself.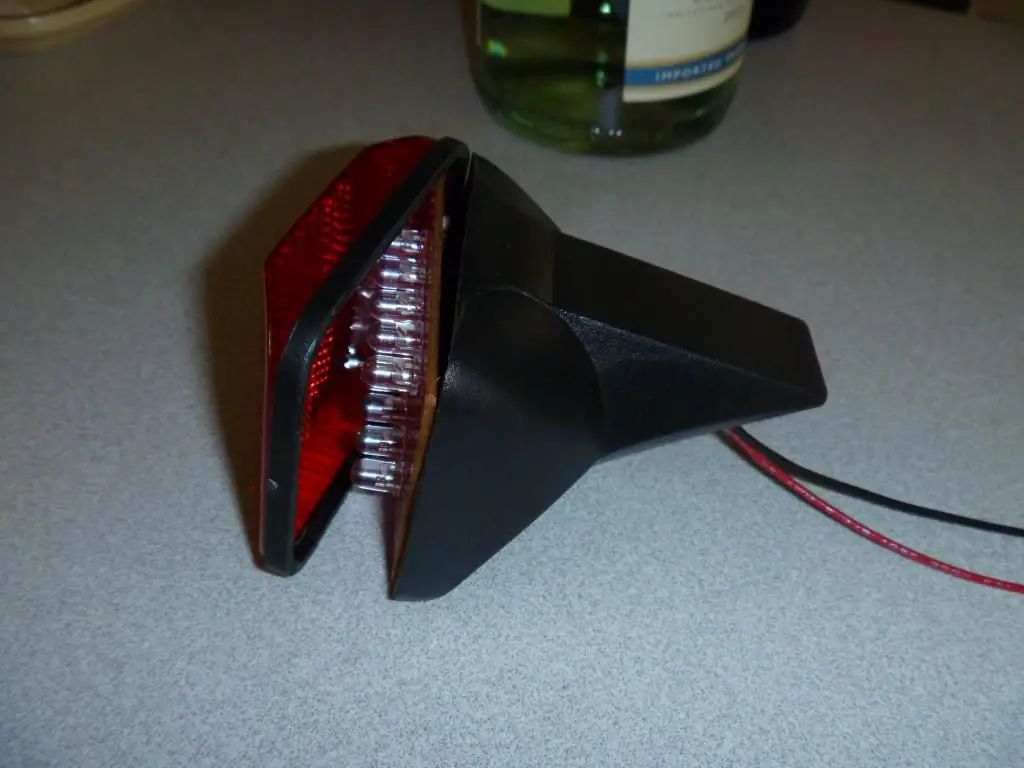 Second, you will need a blank circuit board from Radio Shack and 10 Red LEDs. You will also need a resistor, I chose this resistor since I don't usually run a headlight with it. This resistor will resist the complete load from the dynamo and keep it from burning out the LEDs.
The reason the circuit is arranged like this is because, I didn't want the voltage to drop every time it went through an LED. With this arrangement, the voltage is the same at the first LED as it is at the last LED. The only thing dropping is the current from 500mA, with each LED being run around 30mA. This also leaves me enough power to still hook up a headlight if I want to!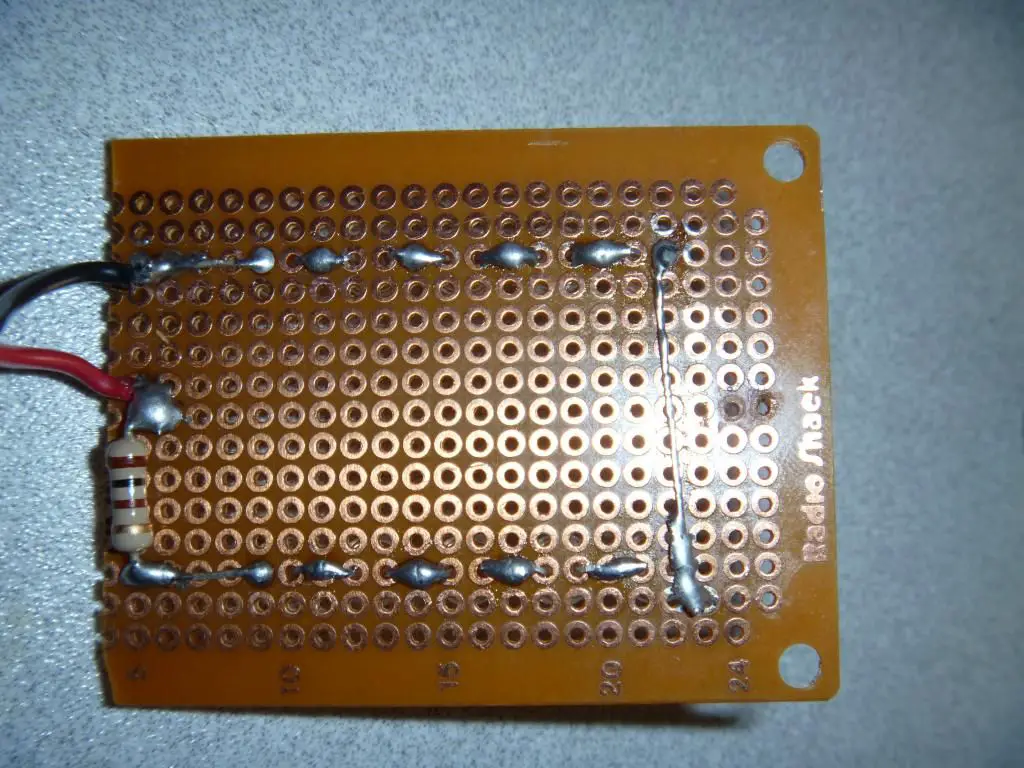 Now, there wasn't much room left and I didn't feel like making a parabolic reflector for it. I did however use $5 worth of gold leaf and coated the board with two coats, being careful not to bridge any of the electrical connections.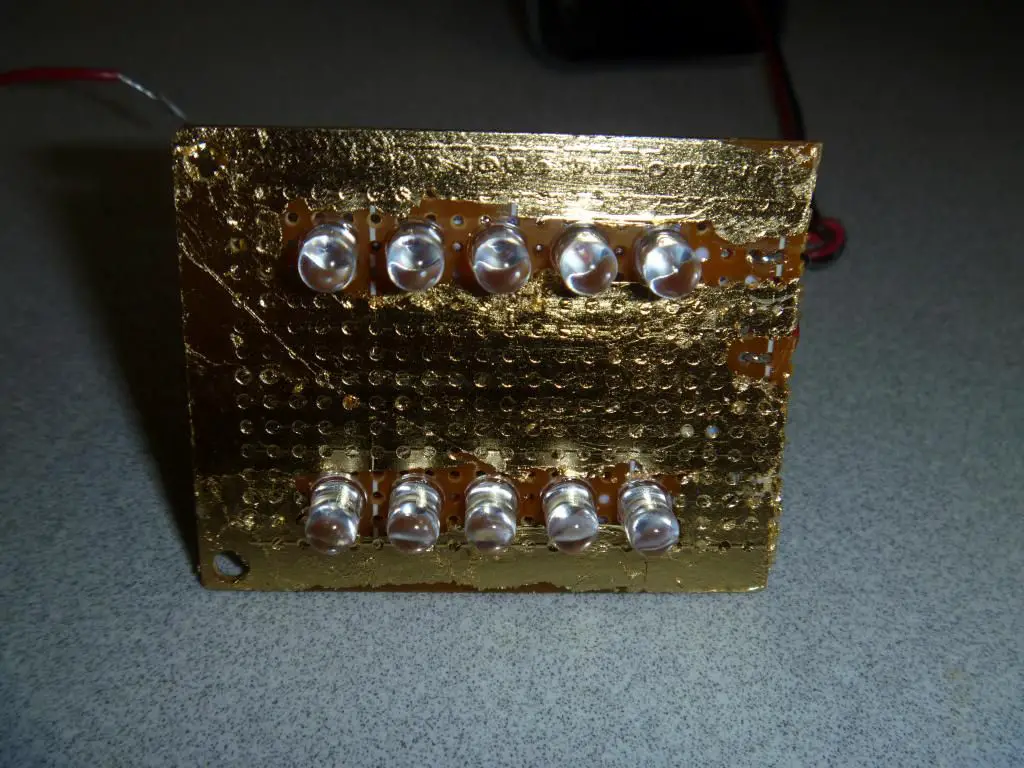 I drilled a hole in the middle of the plastic retainer pin that keeps the light straight on the fender. Run the wires through this hole so the wires can be run under the fender for a pro look. Pull the wires through and use a hot glue gun to build a base for the LED cirucit to sit on. Set the circuit on the new hot glue base and hot glue it again, this time glue the board to the glue base. Make sure that this seals the around the board completely for the best waterproofing, don't worry about the hole that the wires go through... this is where condensation escapes keeping it from puddling up inside your new light.
I used JB Weld to glue the reflector back to the casing and cleaned up the seam a little bit.
This light is brighter than any light you will ever find on the market, rivaling car lights. I have over 30 hours of use on this configuration with absolutely no problems! Three hours of continuous use barely warmed the reflector at all, allaying my fears that I would melt it.
So mount it and go battery free for the life of your bike and the ones after that.
Equipment not mentioned:
Sturmey Archer XL-FDD Hub (Dynamo-hub with 90mm drum brake)
Custom built power convertor and light controller (I haven't disclosed these plans yet as I am currently seeking a patent)