Here's the info on the pz19:
I found them for sale for $13 on fleabay (included shipping). The throat of the carb is 19mm circular on the engine side. The stud spacing is 48mm wide, so your stock intake will not work. I got to work as soon as I got it, and checked the main jet to see what size it is. Turns out it has a size 69 jet in it. That's what I was running in the NT carb before I opened it up to a 68.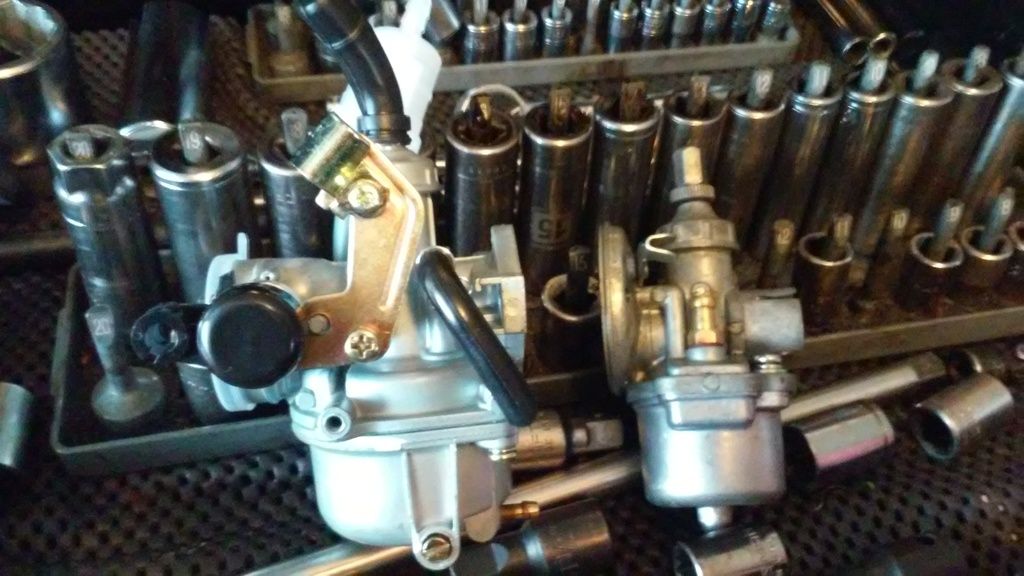 So here I am now, pondering away. I have a bigger carburetor with a smaller main jet. Do I open the jet up to the same size? Will it draw more air, and thus more fuel, meaning I should either leave it alone or solder it and go smaller? Hmm...
Bahh whatever. Just put it on and see what it does!
So I got to work making a manifold for it. No way in **** will I be using any part of the puny stock manifold! I pulled the old carb and intake off and find that the intake gasket is a little bitty round hole gasket, while the intake port is a rounded off rectangular port. The gasket is covering like half the area of the intake! OK, so time to make a new gasket!
Here's some pictures of my intake manifold for your viewing pleasure: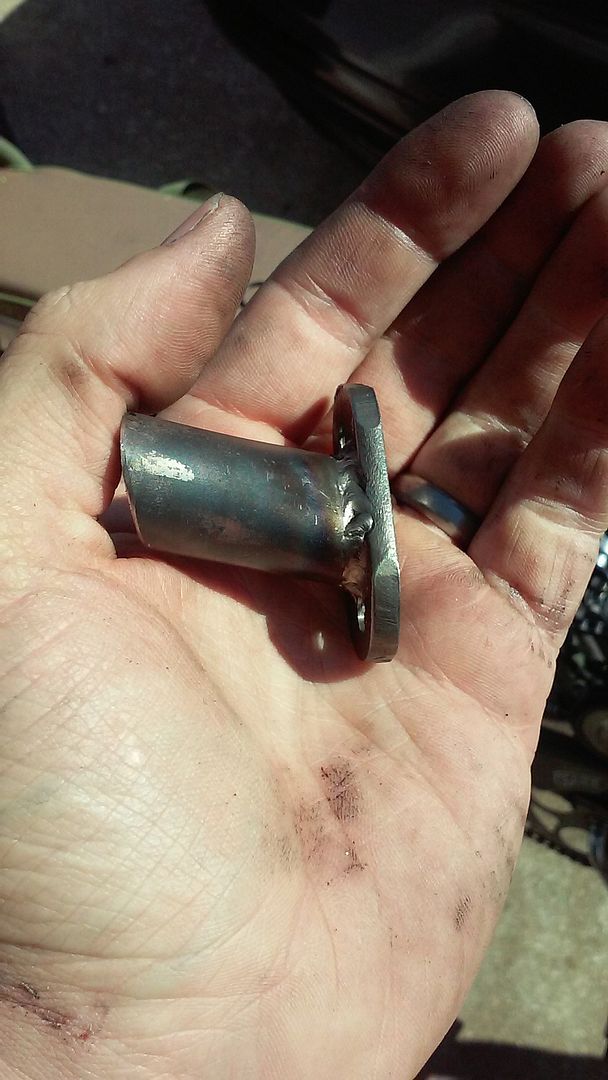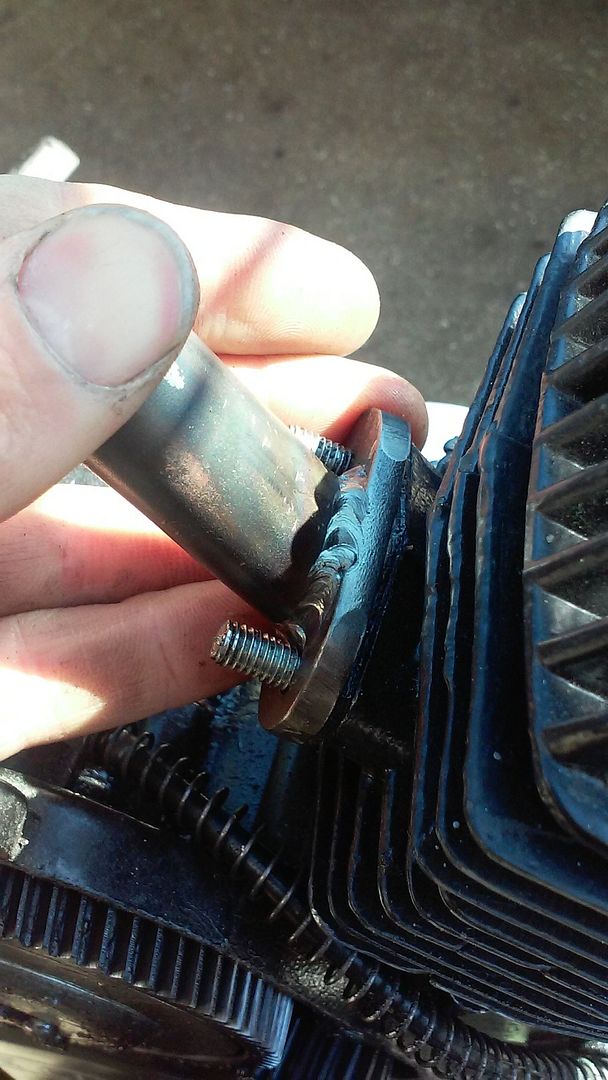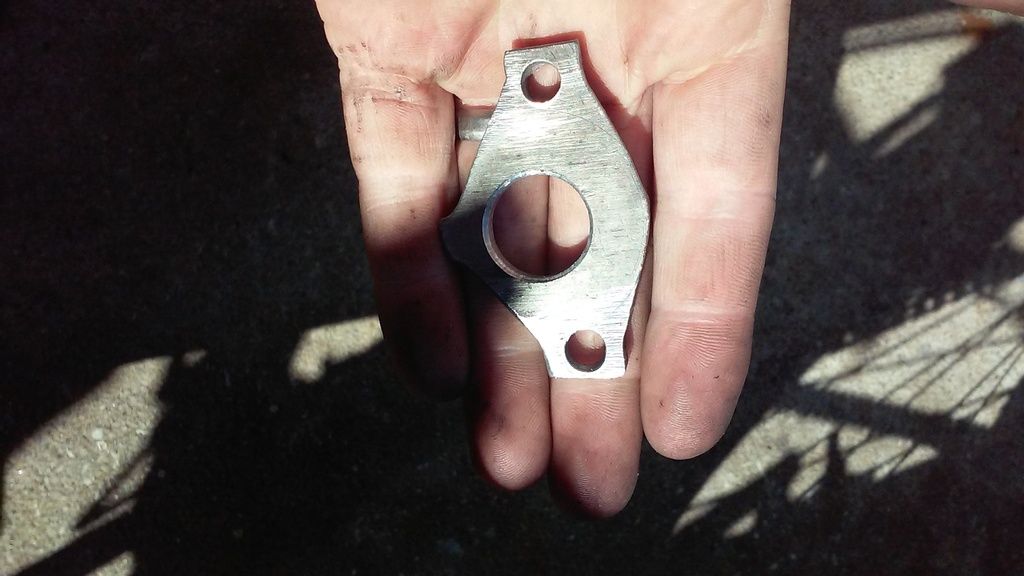 And I finally get everything together and, well, it's not level. Oh well. (Another crappy night time photo)
I bundled up and braved the cold. It got down to around 37, but I had to go for a ride. I needed to know what the carb had changed, if anything.
First thing I notice is that it has TOOOORQUE! Lawd jeesus it has some huevos now! Top speed seems limited, and I think I'll be drilling that jet to a 68 tomorrow.
I also need to make an air filter for it. I'll probably rubber-band a slice of panty hose over it. There's no way a cone filter will fit in that space, nor will it look right on the bike anyway.
So there you have it. The PZ19 carb is definitely a game changer. If you have any fabrication skills, snag one of these up. $13 !!?? That's cheaper than the stock NT carb garbage!