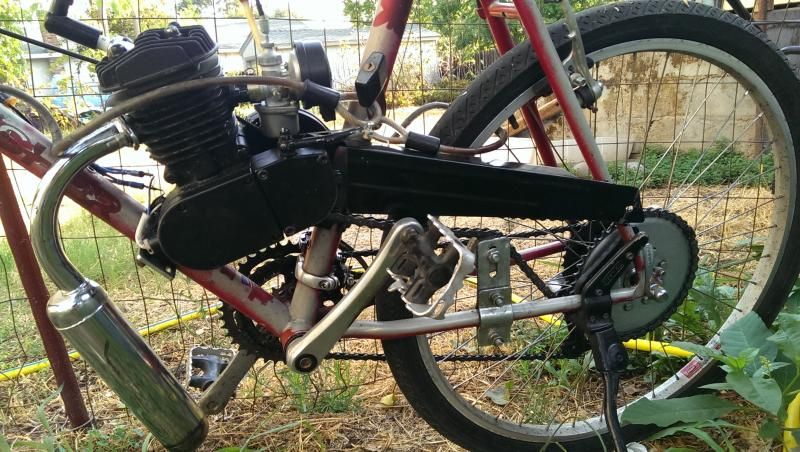 My China Girl Complete, I will add a new carb and long muffler next month. I did add a Racing CDI unit from E-bay from netsharpshooter Great Quality work!!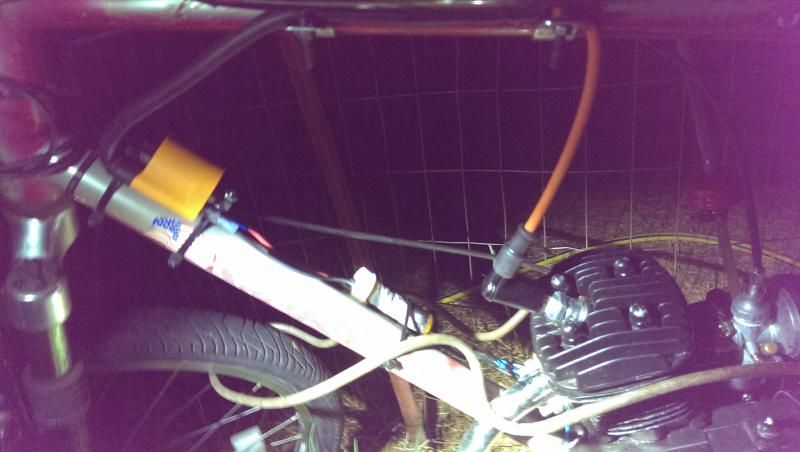 And Ordered a Bike Berry mag, I was actually surprised by the heavier wires on it and all the connections had heat shrink tubing so no exposed wires.Almost had to shoe horn it in, there's very little gap in the magneto unlike with the stock unit.But the shipping bag was thin flimsy and not bubble insulated.I also disconnected the kill switch so I won't have to worry about the kill switch killing the nagneto I've got a couple of Black Motorcycle bicycle rear view mirrors coming, And added a cree 5000 lums double headlight for better visibility at night. It's a lot smaller then I expected but Way more Powerful then Night Rider Products.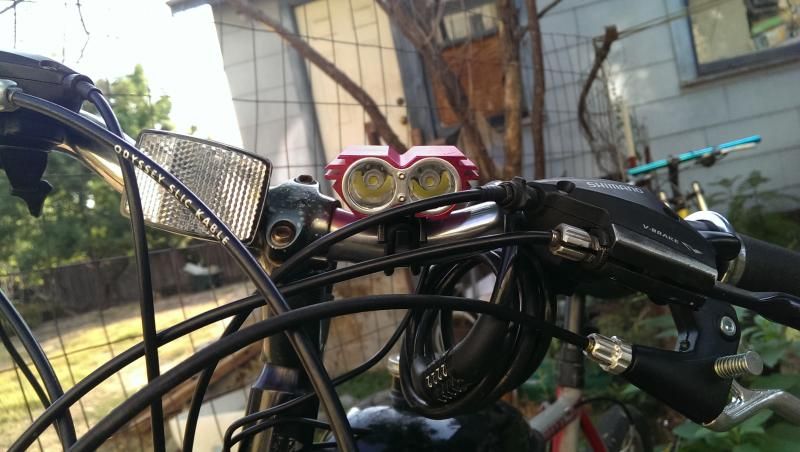 And will post pics as I update the rest of the bike.