Quote:
Originally Posted by
scotto-
I think REI is watching Bicycle Warehouse as they have been selling electric bikes for over a year now. I told BW what I was gonna do with the Felt "Slant" they sold me a year ago.....can't wait to see their jaws hit the ground when I ride this into their store.....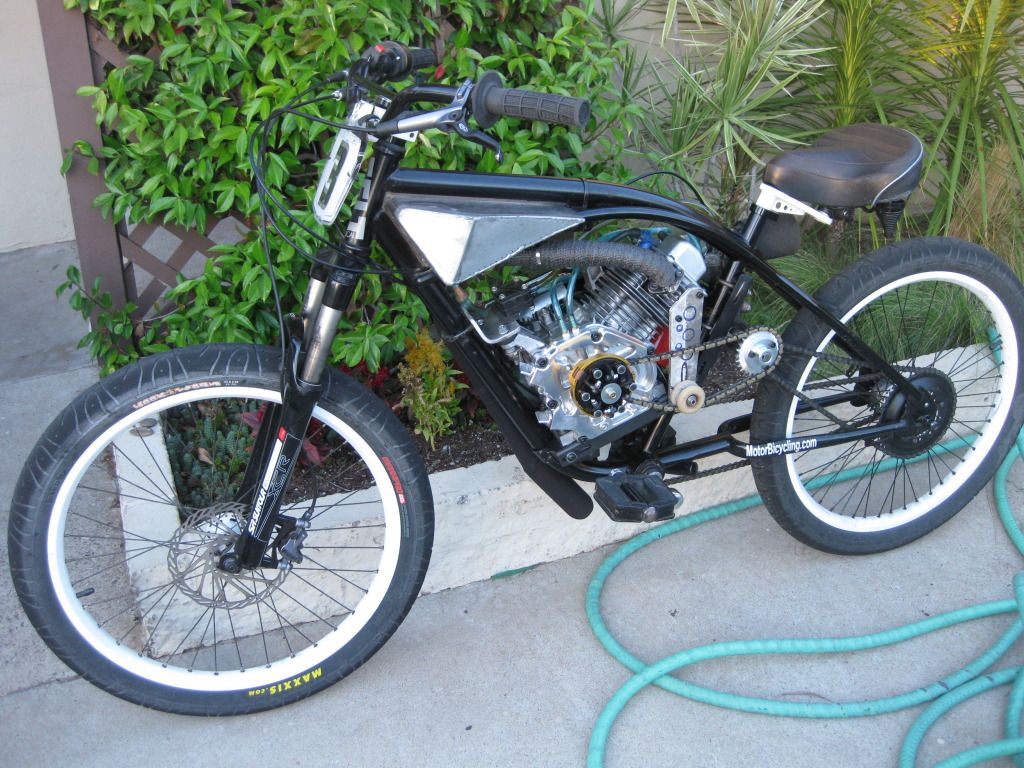 As well, my LBS that used to hate motorized bicycles now builds my wheelsets for my motored bicycle and are interested in having their own now. The times they are a changing.......

And $2,500 will get you an indentical bike to the one pictured above built by me

This is not an ad.....it's just a fact.
That bike looks like its amazing!!! Fast and sturdy from the looks of it!! Nice Might hit u up when i got a better job!! Im still using my upgraded standard 50cc china girl. ive replaced everything but the engine with upgrades