Well since I had to replace a broken motor mount bolt I figured I might as well try my hand at making a new cap for the front mount. I figured the strap was the cause of a lot of my broken studs simply by design or lack thereof, the more you tighten the more side stress gets put on the studs.
So I started out with a piece of scrap flat steel and what's left of some steel rod I'd found years ago, I think it's from a weight machine.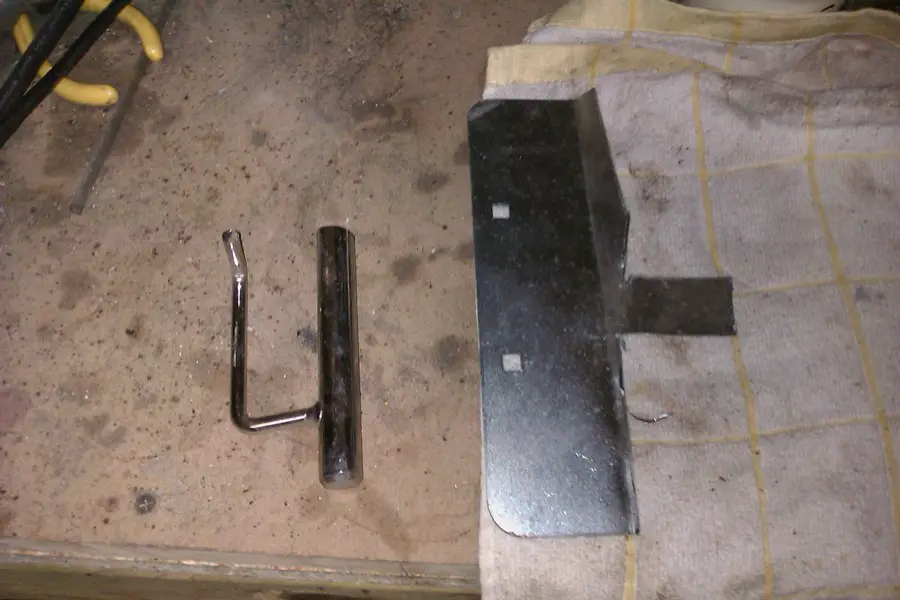 Cut out my piece of steel and used a piece of 1 1/2" pipe, a hammer and the vice to form the "C" strap. Cut two pieces of the bar stock and drilled them out on my HF bench top drill press.
I cut notches in the "C" strap to clear the engine studs (with a wide motor mount there's almost no room between the downtube and the studs), ground an angle on the new mount ears to conform with the "C" strap, bolted everything to the engine and tack welded. Finish welded in the vice and cleaned everything up with a paddle sander disk.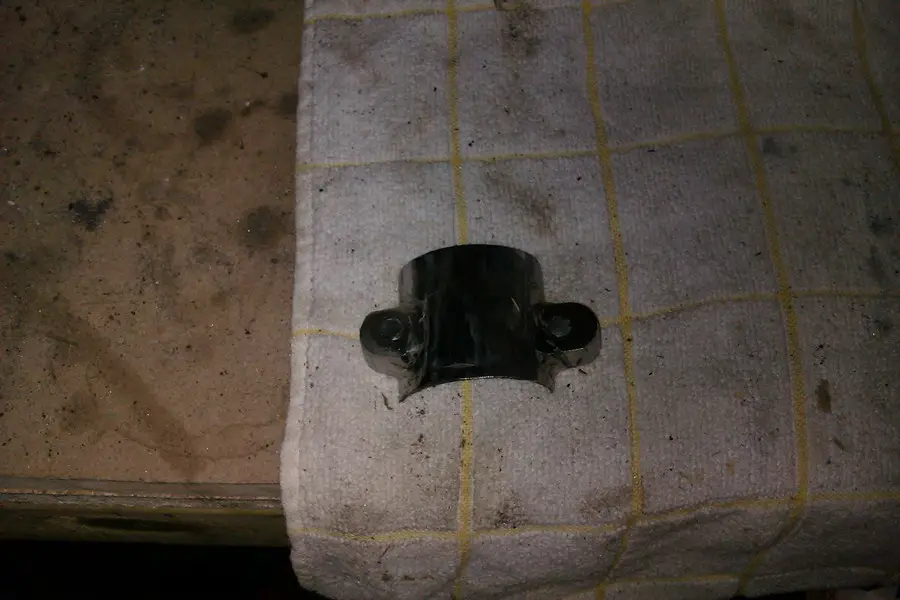 Painted
And installed. Note I doubled up my "insurance policy"!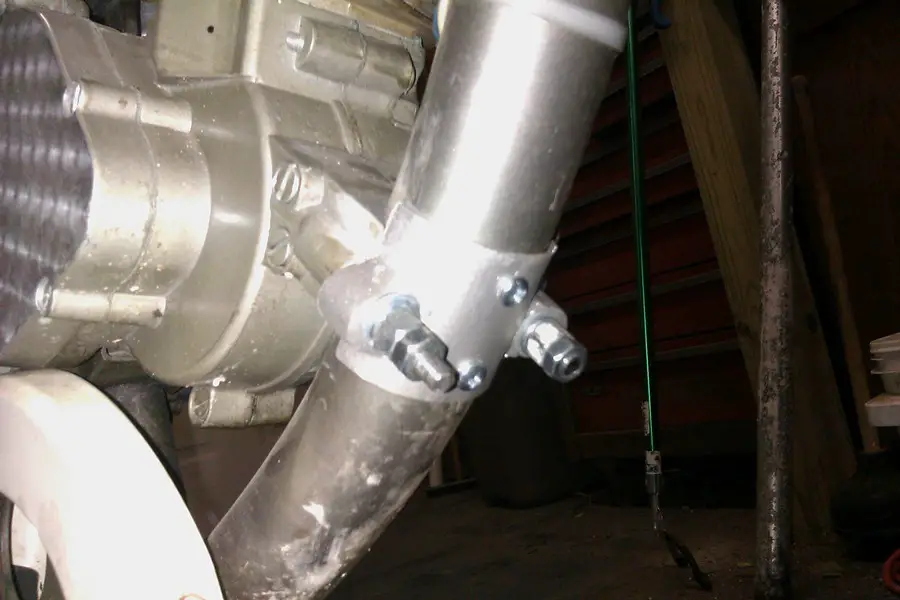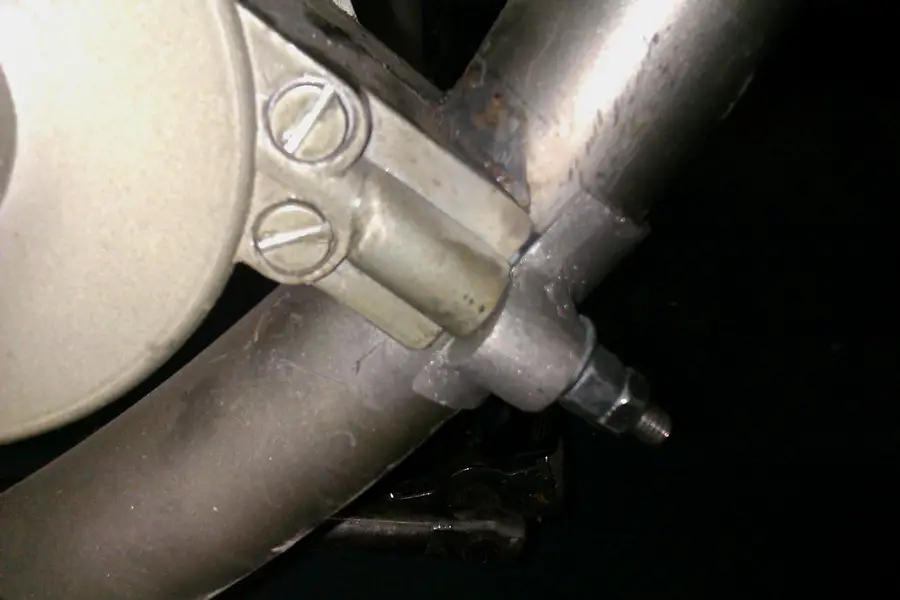 So this just goes to show you don't need a machine shop to make some nice parts.
Tools used:
2 HF Angle Grinders (I'm lazy and don't like to swap disks )
HF Bench Top Drill Press
Wire Feed Welder
Ball Peen Hammer
10mm wrench
Oh and Needle Nose Pliers (to hold things when they get hot)