If you have access to welding equipment or are willing to pay to have it done - the possibilities are limitless, it'd be a simple matter of finding any muffler/silencer you like (pocket bikes are a great, cheap source) or just usin' the stock one and bending pipe to suit.
If you
don't
have that access, there's the "poo-poo" pipe (
http://motorbicycling.com/f3/praise-poo-poo-14037.html
) but those often need to be "customized" to fit - and that sometimes involves welding too.
I prefer an expansion chamber system for the performance gain, it's a bonus that they're usually significantly longer too lol so like all things it depends on yer budget/style/fabrication skills.
I know ya said you were lookin' to make somethin' but I have this on my bike and I really like it;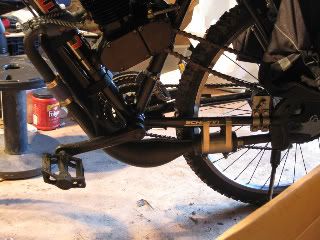 Sick Bike Parts